Have You Scrapbooked Your Summer Yet? – Guest Designer Philippa
.
Hi! Philippa here. I'm thrilled to have the opportunity to guest design once again for Lisa using the gorgeous Endless Summer kit here! It was like opening a box of sunshine, so many pretties and papers  beautifully wrapped with lots of surprises in bright colourful bags! I couldn't wait to start creating.
.
My first project is a 12 x 12 layout documenting a day my daughter and her friend spent in Brighton. I loved the 'create your own sunshine' postcard and wanted to try and recreate Lisa's lovely art work as my background. I used a mix of Distress Oxide inks and watercolours. 
.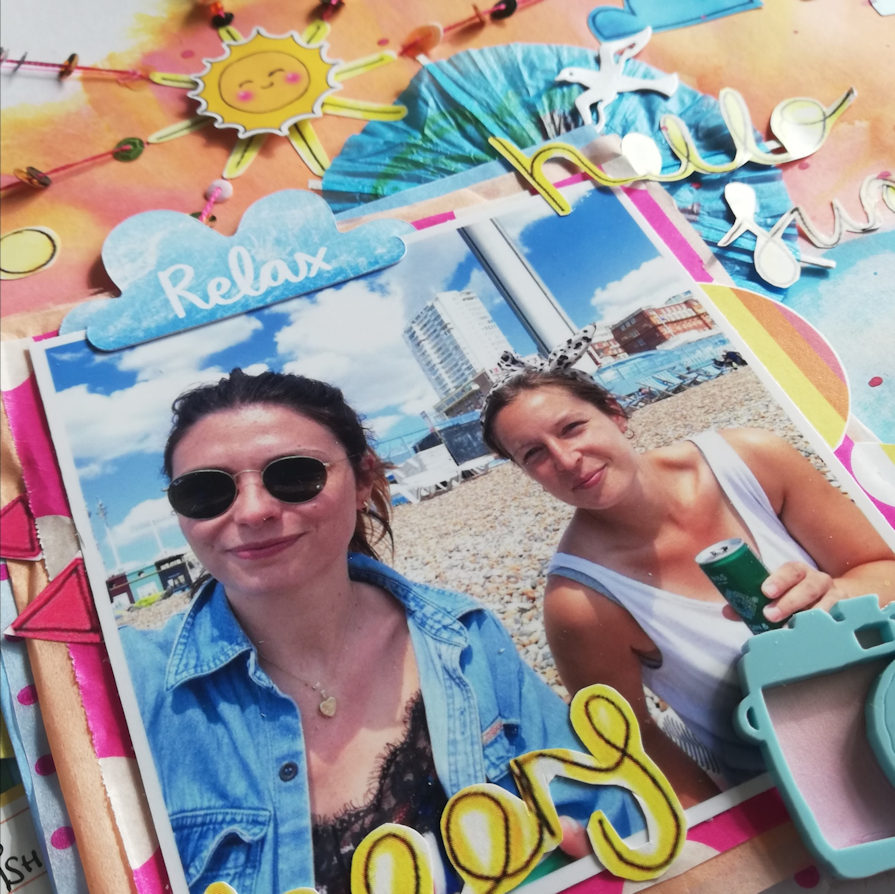 .
My photo is layered with tissue and paper bag pieces from the kit. I cut the spokes of the parasol and managed to get it to lie flat to tuck behind the cluster. I just love the 'Relax' cloud clip!
The waves are cut from one of the 6×8 cards. I could easily have used all Mrs Brimbles' stickers to embellish but I needed to save some for my next project!
.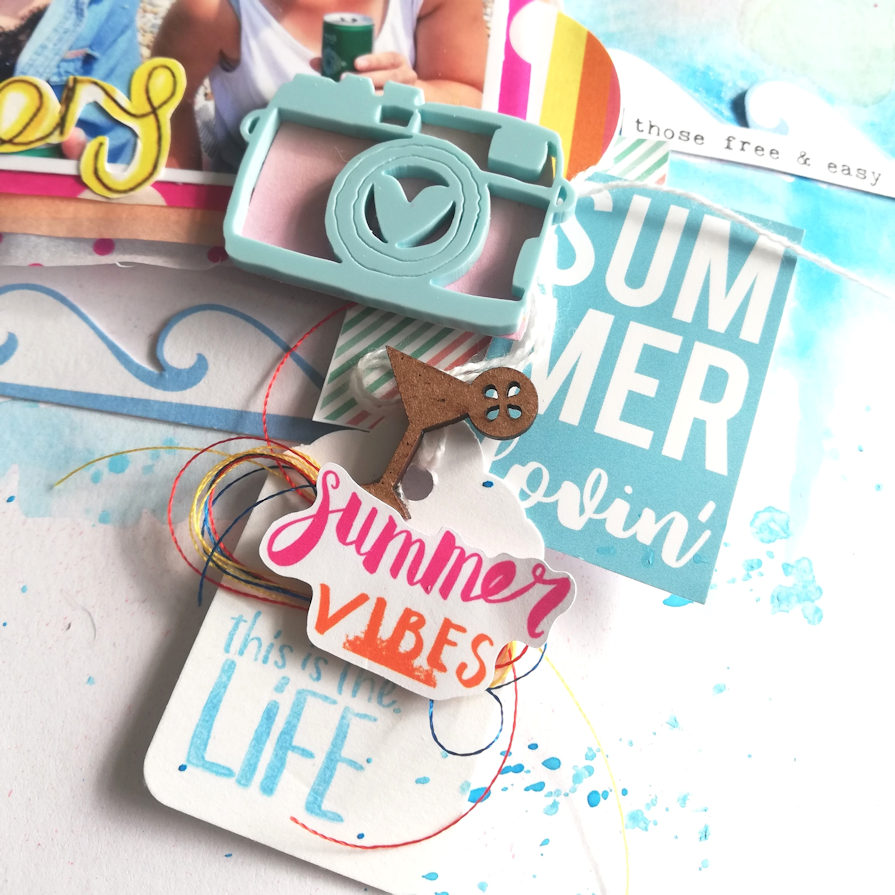 .
I used the Bramble Fox camera perspextive along with the tag, wood piece and cut aparts to create a cluster below my photo.
.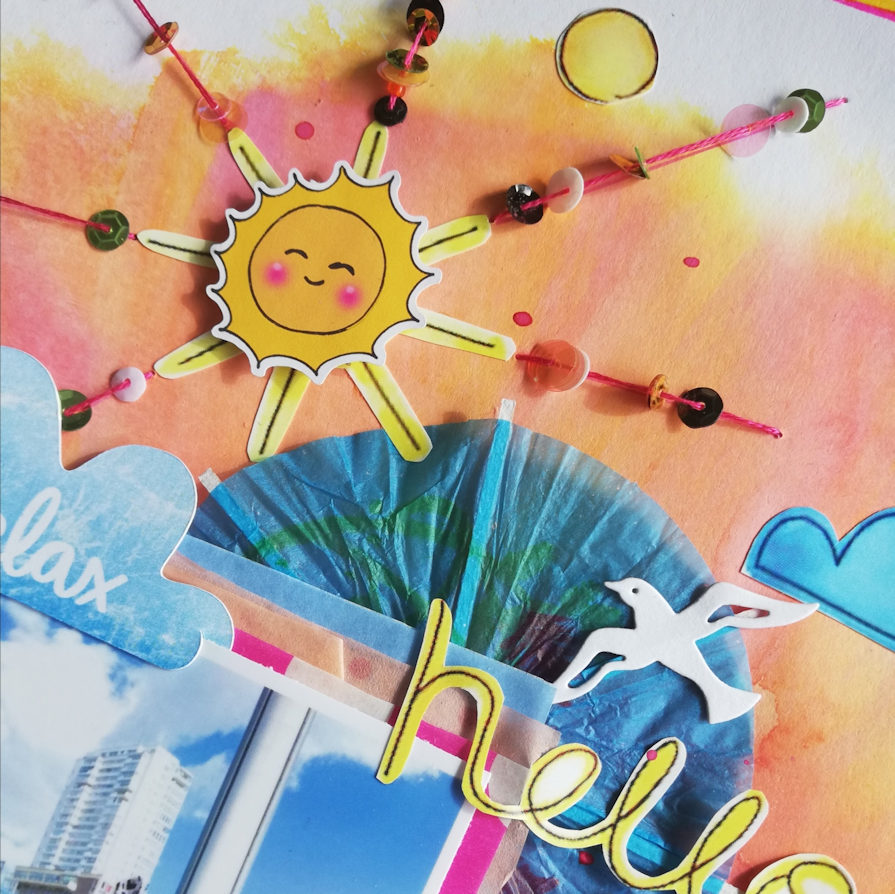 .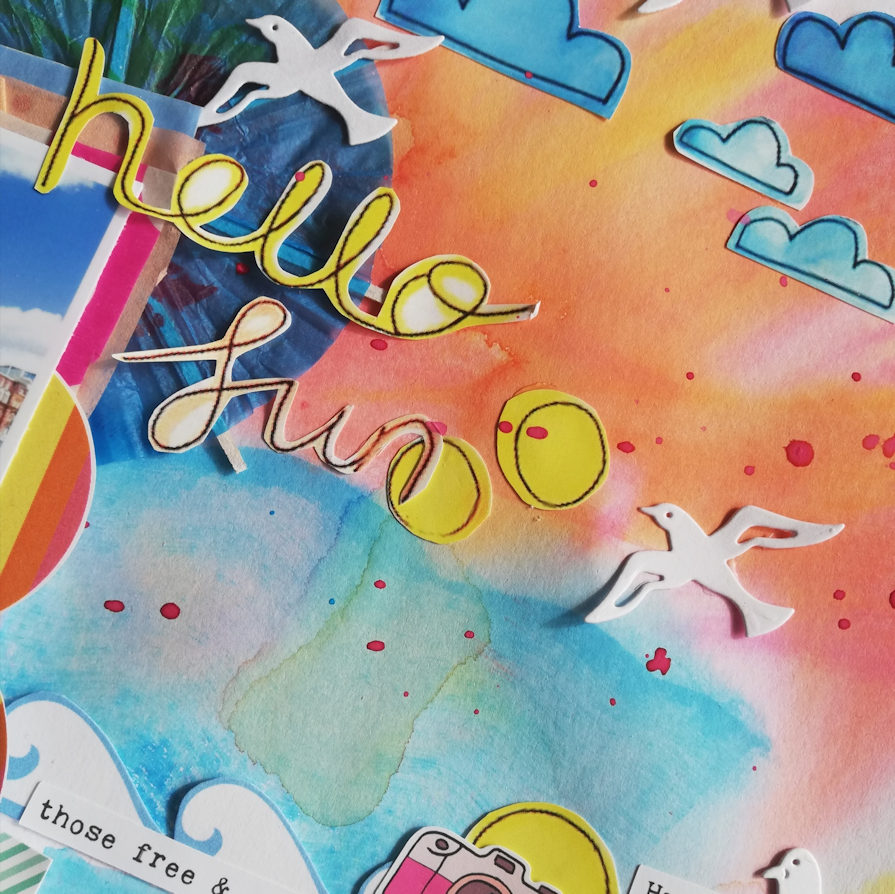 .
I do love sequins and was so pleased Lisa had included some in the kit. I added a few from my own stash and used them to create the rays from the sun. A day at the coast obviously features sea gulls so I die cut a few to finish off my page!
.
I hope I've given you some ideas and will be back with my second project soon.
Have fun and enjoy the last days of summer!
Philippa x