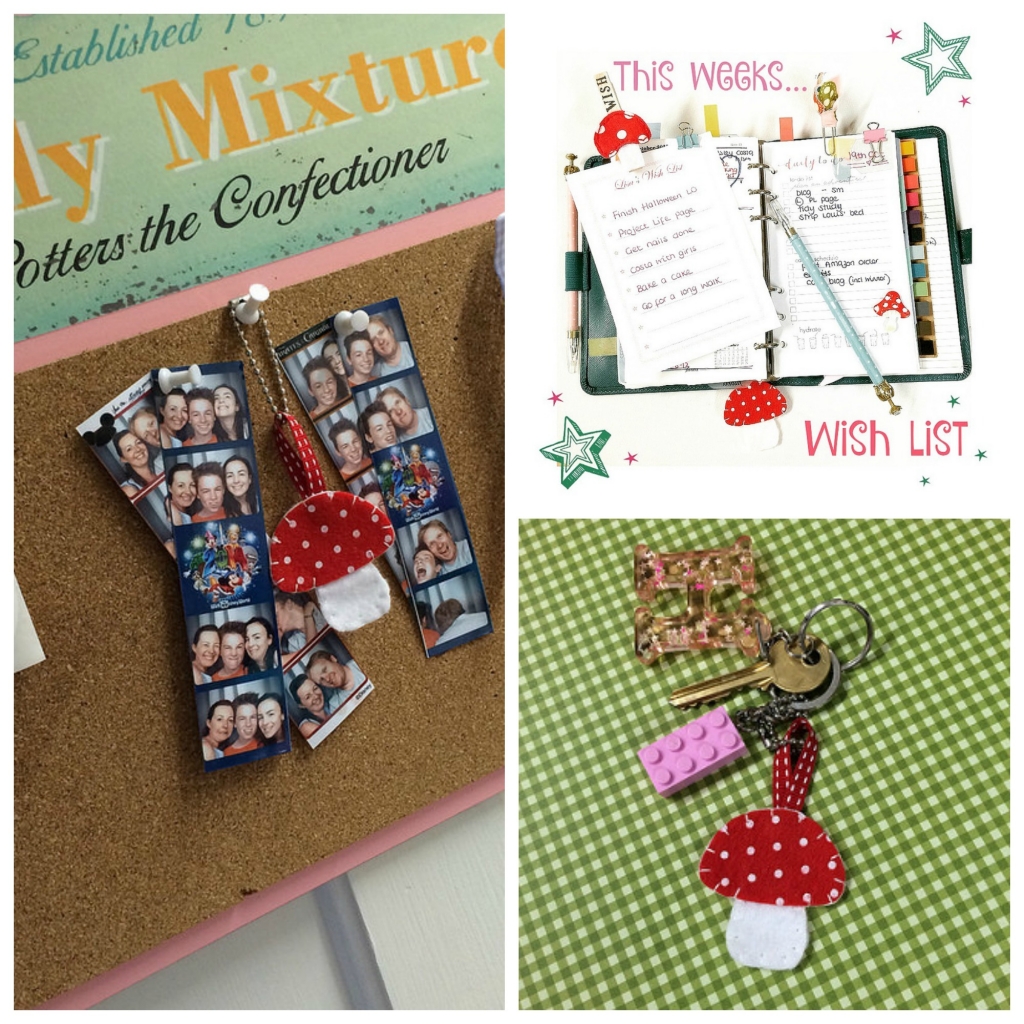 Did you like your little toadstools in this months 'Once Upon a Story Kit' kit? Isn't it cute?!
What are you doing with yours? Has it become a key ring, or a planner charm? It also really looks good just hanging on the pin board. I saw on facebook this morning that one of our lovely subscribers has attached her's to her craft bag. What a great idea!!  (We now only have 4 on these kits left if you still want to grab one here).
Our cute toadstools this month were lovingly made by Charlotte from Blueberry Crafts.  I'm a really big fan of Blueberry Crafts since stumbling across the facebook page early this year. I know I just had to collaborate with Charlotte. Every thing she makes is just so sweet.
I ordered a rainbow hoop from Charlotte in the Spring for my gallery wall in my studio.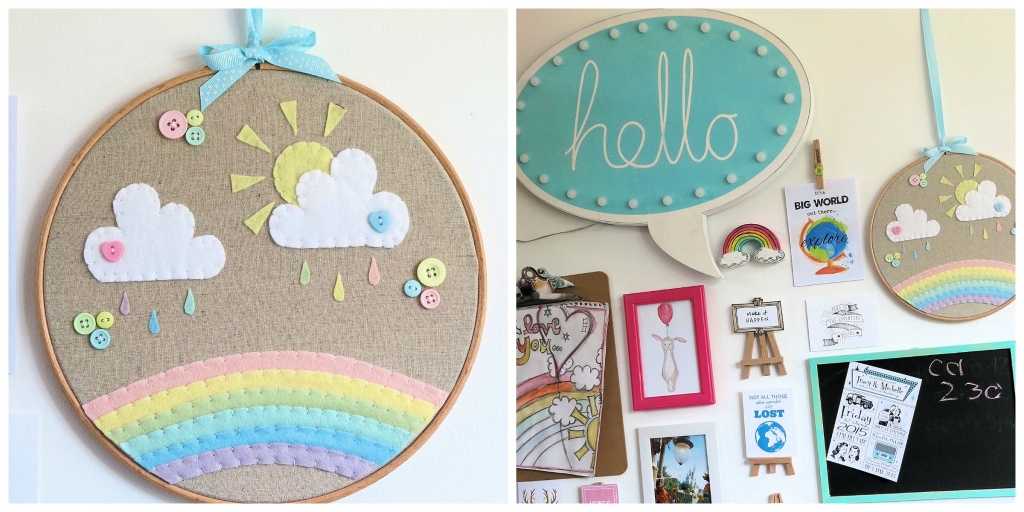 I love my hoop so much.
I asked Charlotte to tell us about herself and how Blueberry Crafts came about.
Charlotte Says:
 I'm a mum to Amy & Freddie and wife to be to Nick. We have a 9 year old Lab. I started Blueberry Crafts in 2013 but have been making stuff since I was tiny and my dear old nan taught me to knit, crochet, sew and bake cakes! I work from home in a little room that looks a disgraceful mess even when it's just been tidied. I love the variety of things I'm asked to make and working with customers to bring to life an idea they've had. I worked in travel before I had kids and have been lucky enough to travel to some amazing parts of the world. I can't wait until the kids are old enough to appreciate travel and we have lots of ideas of places we'll take them! For now I'm a bit of a home bird. I love cosying up with the family in front of a film, drinking tea and eating (way too much) cake, baking, going for walks and I'm currently revisiting crochet for the first time in about 25 years.
You can visit Blueberry Crafts on Facebook here to see more of what Charlotte makes. Here are some of my personal favourites.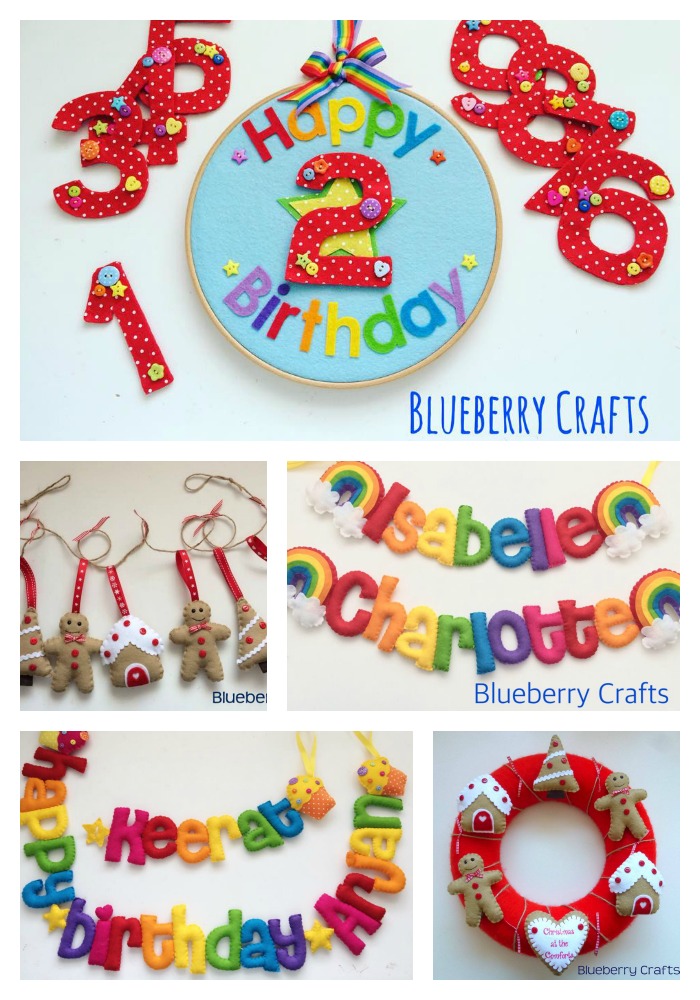 See what I mean? Everything just looks so happy!!
Thank you so much to Charlotte for joining us this month. It's been a delight working with her as always.