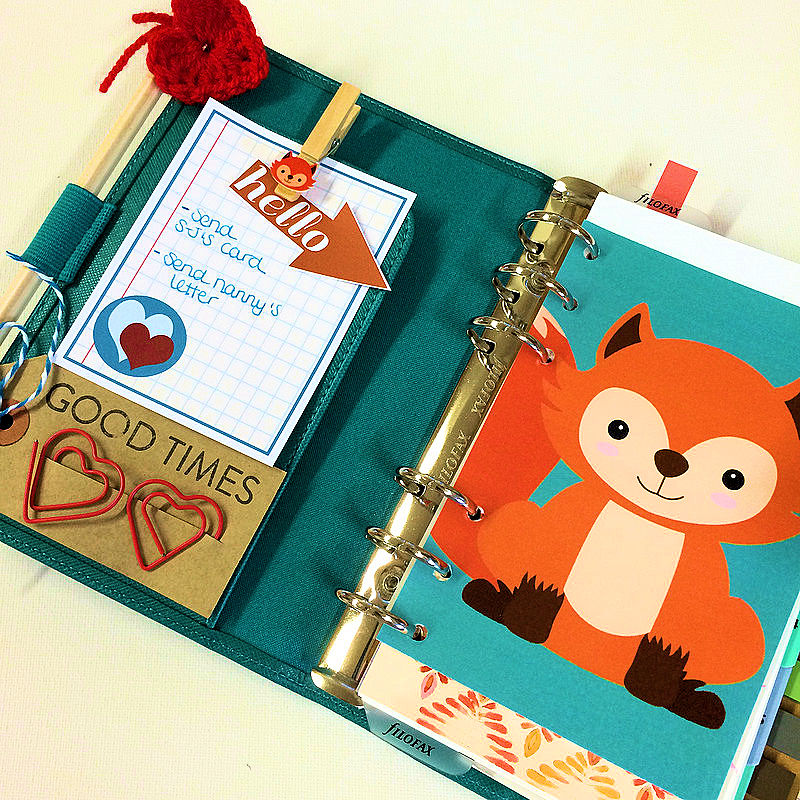 It's time to get foxy with my planner this week.
My filofax goes so well with this month's kit 'Hey Foxy!'.  I've decided to change the front of my planner up a bit. I really love these colours.
I wanted to add the postcard from the kit to the front so that I see it every time I open it up. That fox is so cute and makes me smile every time.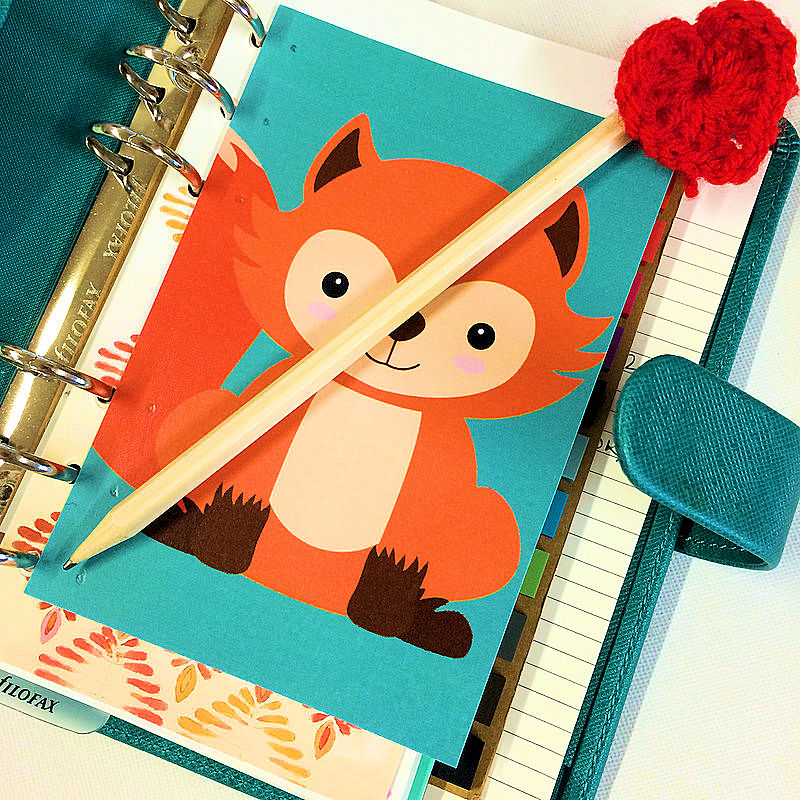 I placed the postcard next to the rings of my planner and marked off where the holes needed to go and them punched them out so it could go in to the file.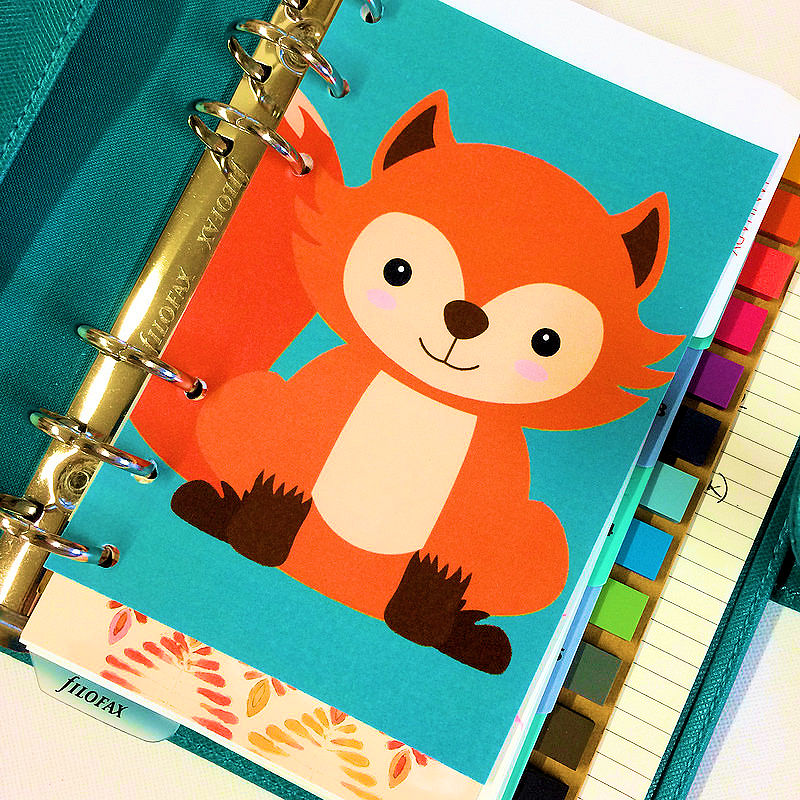 Perfect!!
I've also used this month's exclusive printable. Each kit will include one of these.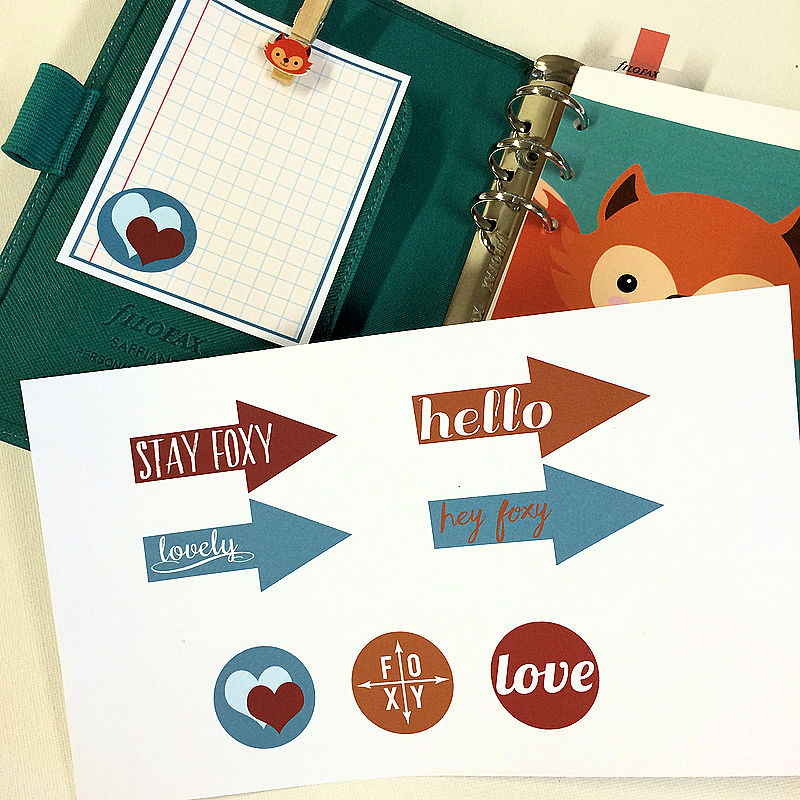 I love the little graph notelet. I've cut mine out and pegged it inside the front cover for my daily to do's. This way they can't be missed.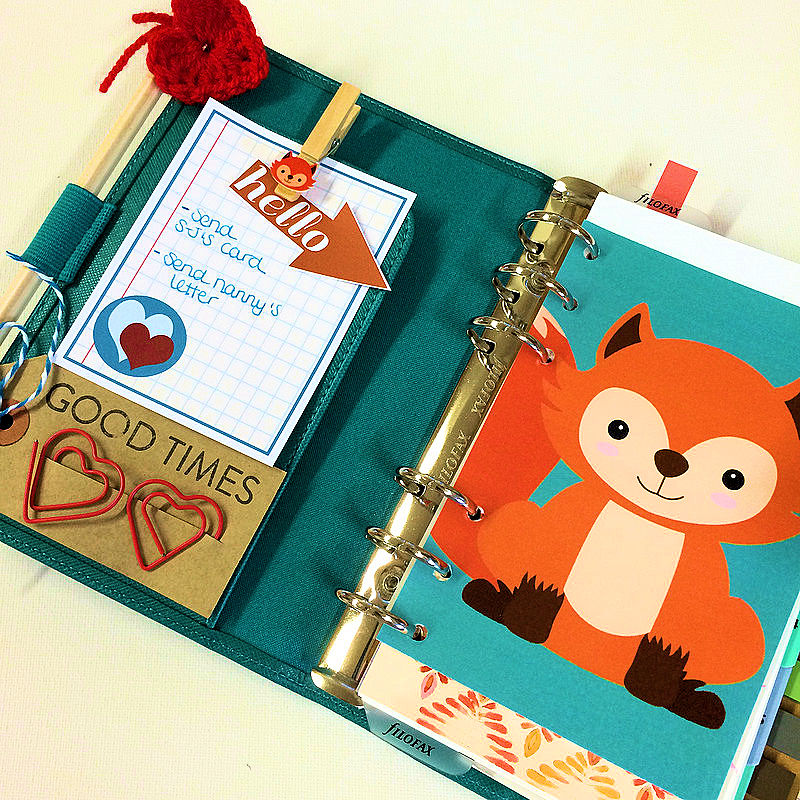 The other bits are so fun to cut out and use. If you subscribe there will be a special code inside your kit so you can download these for free and use time and time again. For everyone else, they are just £1 to download. I can't wait to use mine on a scrapbook page too.
I love how foxy my planner is looking today.
I'd better crack on with my to-do list now. Enjoy your day xx