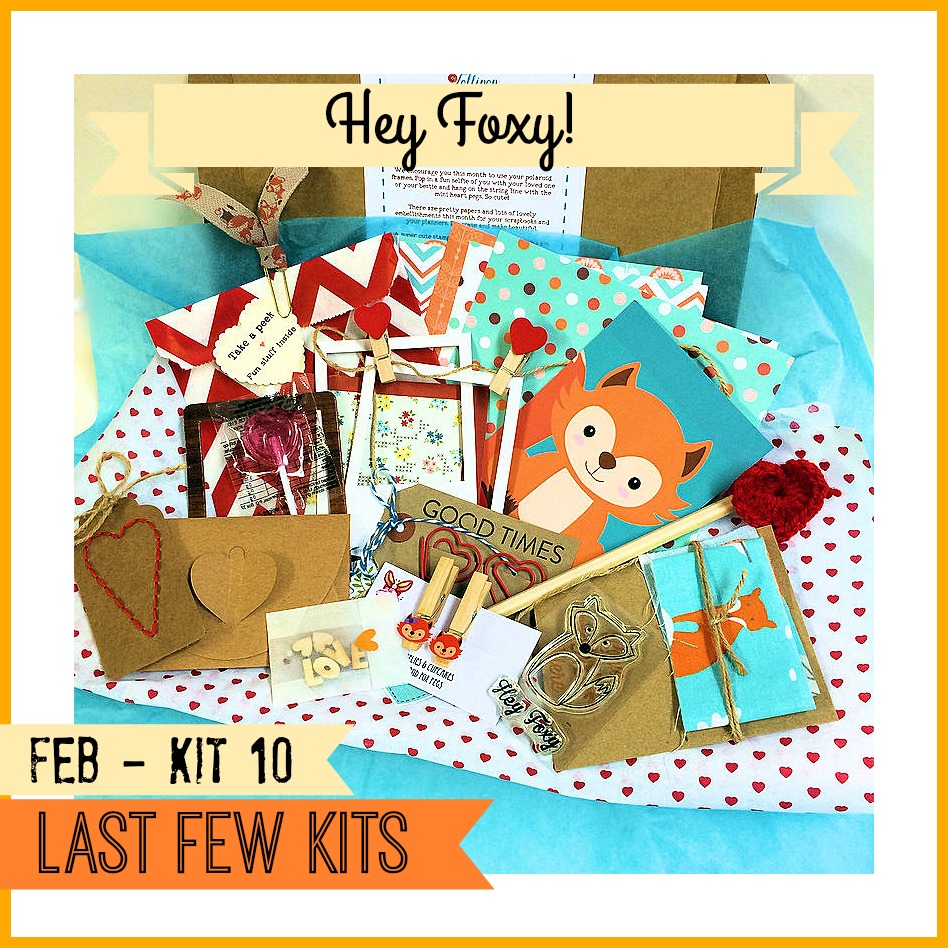 I don't usually do a little tour of the kits, but thought it might be fun to do for a change.  Don't worry though, it will still only be a glimpse. There will still be lots of surprises when it lands on your doorstep. I promise not to ruin the secrets.
So as well as pretty papers and that cute 2 piece 'Hey Foxy' stamp and the fun foxy postcard and peg set from our lovely collaborator this month 'Butterflies & Cupcakes', you will also be receiving a sweet pencil.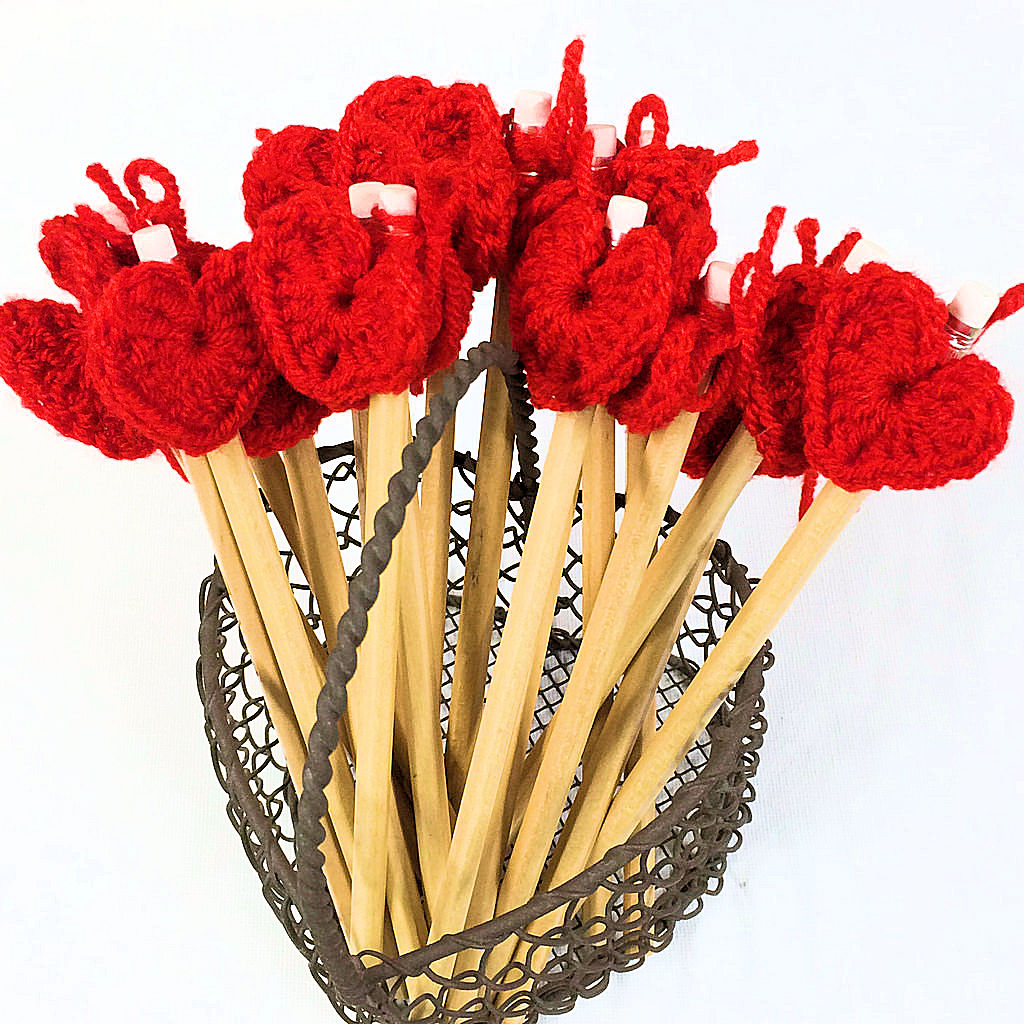 I've had a thing for stationery ever since I was a kid. Choosing my new pencil case and pens in the summer before the new school term was a high light of the year for me. So I always have so much fun creating and sourcing super cute stationery for these happy mail kits.
This month a friend has made these crochet hearts and I've turned them in to pencil toppers. Perfect for the month of February I believe. I love creating unique things for these boxes.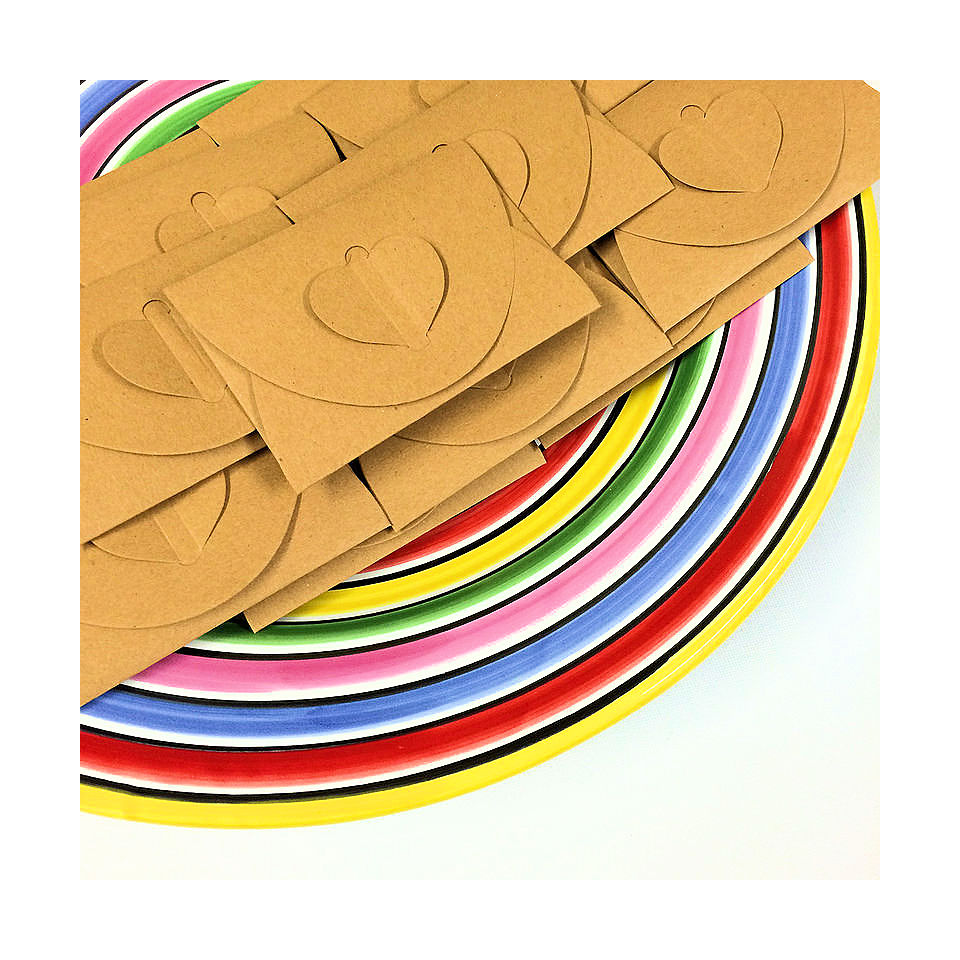 Something else that makes me happy, cute packaging. I like to think that everything in these kits can be used. I've made up these sweet little kraft envelopes for the mini DIY Kits to go inside. Aren't they adorable? I'm not going to stick anything to them as I think they are just perfect the way they are. There are so many things that you can so with them after. A lovely addition to a scrapbooking or pocket page, it could be added to a mini book or it can go inside your planner. However you end up using it, it's just so sweet.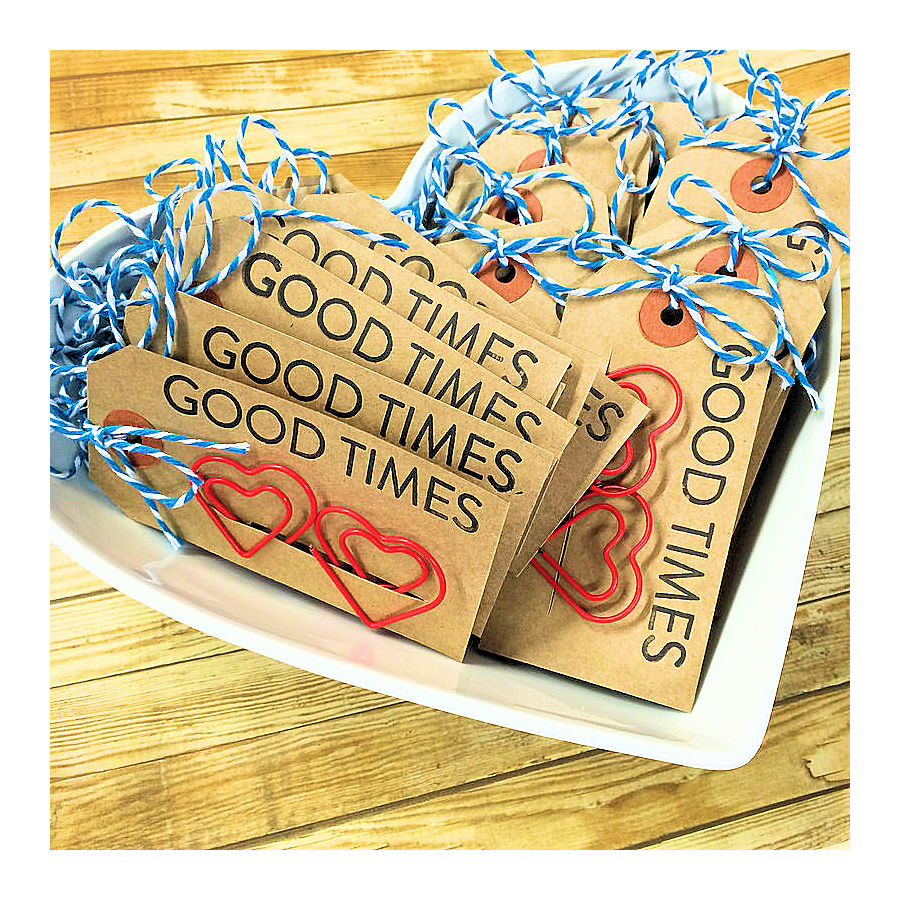 Whilst I'm talking of cute packaging, I've had fun with these heart shaped paper clips. They were too lovely just to pop in the box, I wanted to present them in such a lovely way, so I've created these tags for you. I have a project to show you next week using one of these tags.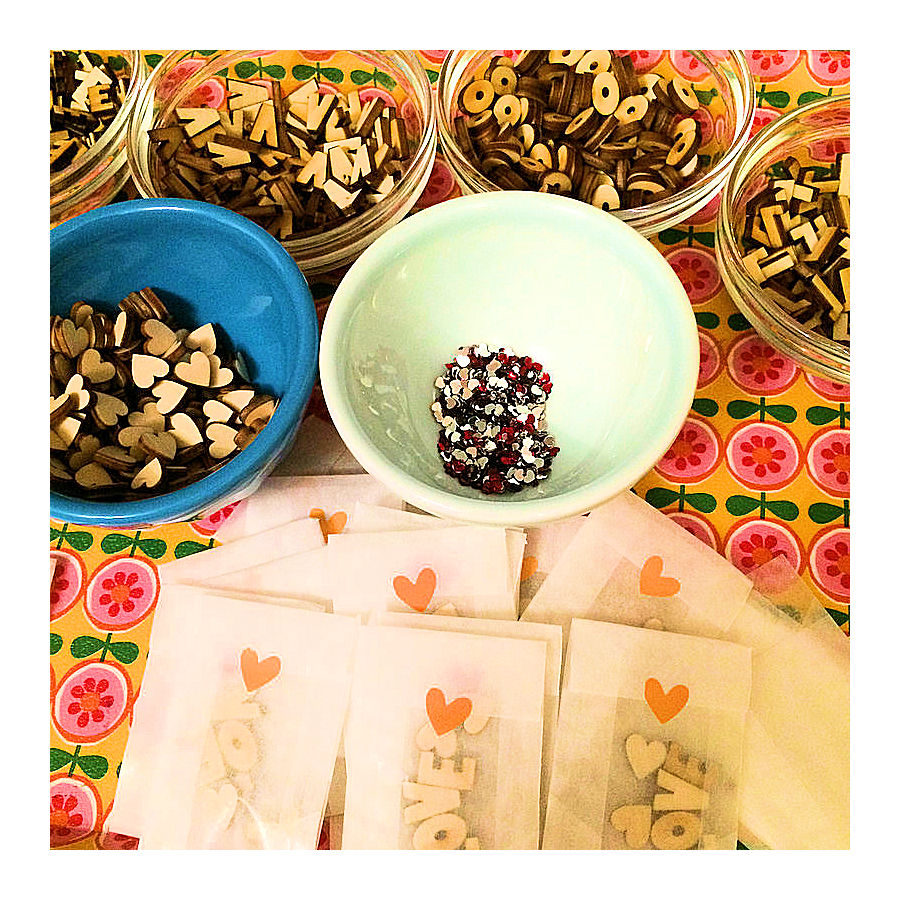 This was one evening last week. Packing up lots and lots of little glassine envelopes.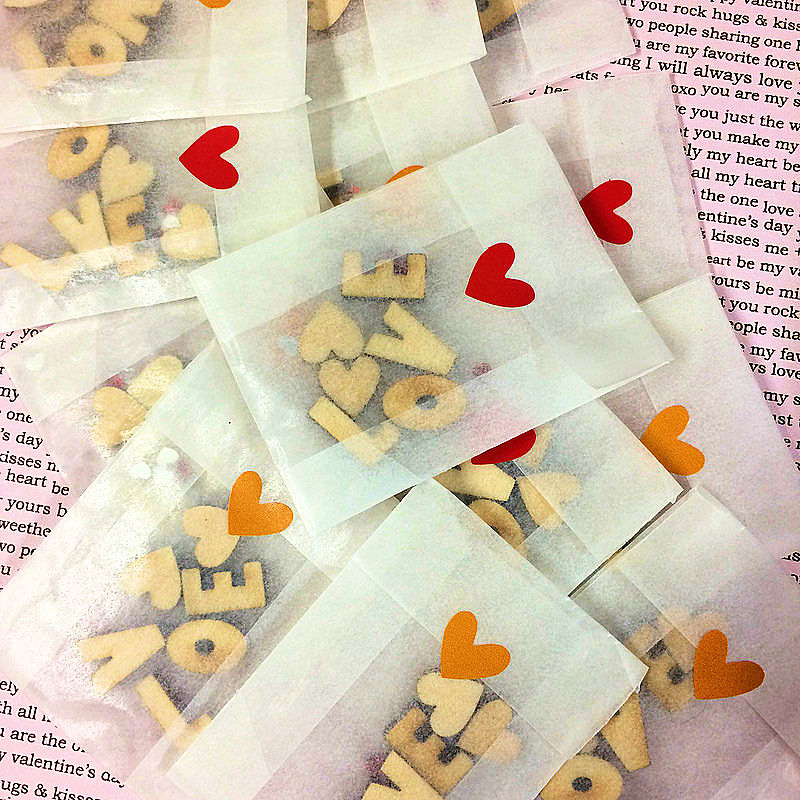 Just LOVE these!! Again, the contents and the packaging can be used here. No waste!! Just extra treats for your pennies.
And talking of treats….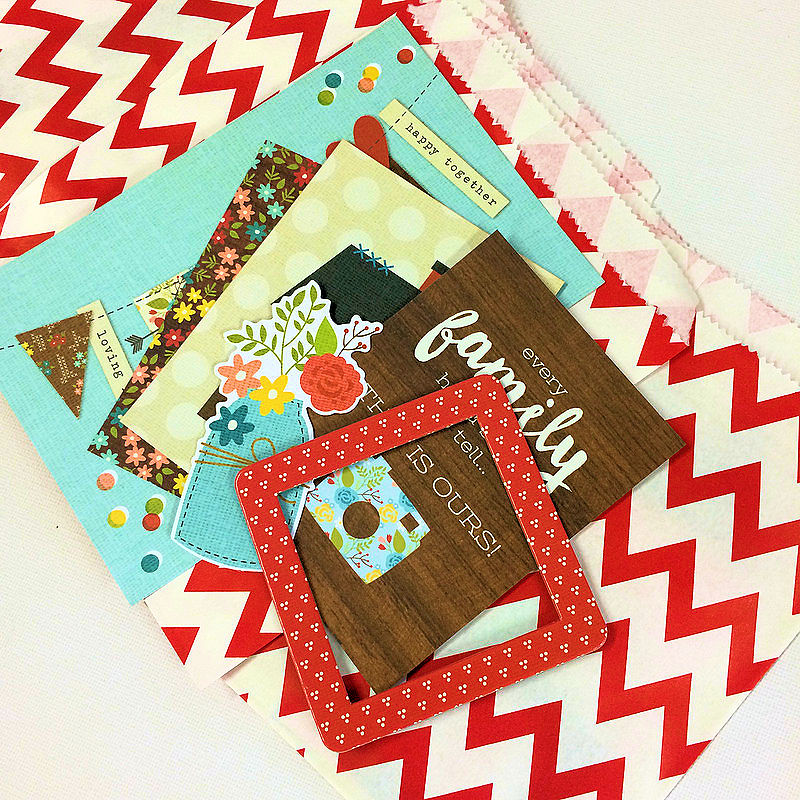 In each months happy mail box there is a treat bag full of goodies. I won't spoil all the surprises, this isn't everything inside this months treat bag, but a peek. From the Simple Stories 'We are Family' collection you will receive washi strips, a chipboard frame and some other bits and pieces. Each treat bag will be different. A little bit of a lucky dip this month. Great for scrapbooking, card making, planners and other crafts. So many uses. Plus I love using the treat bags on my projects too.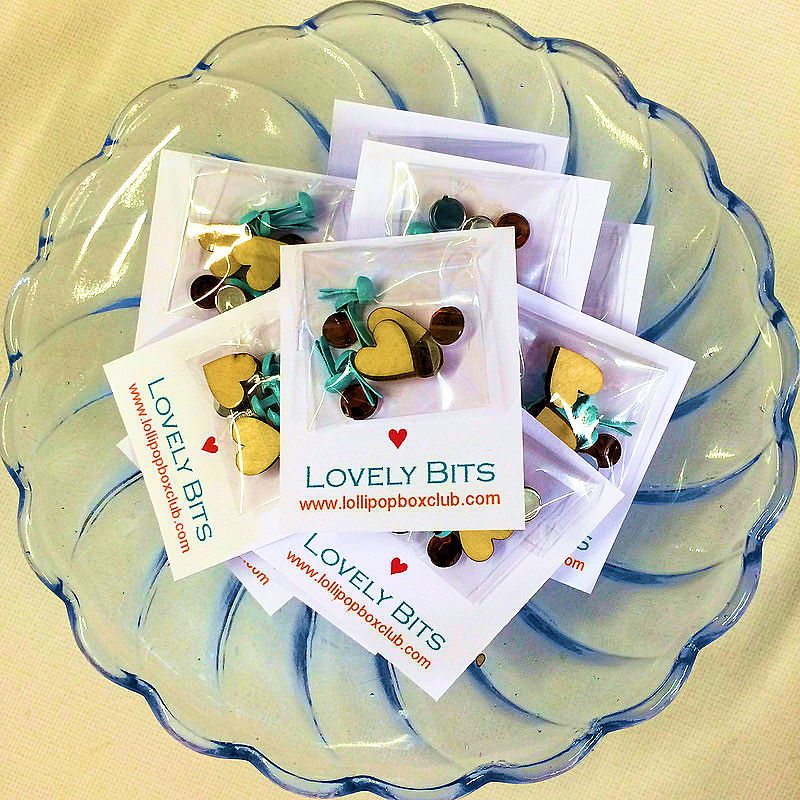 And because I just love filling the boxes with lots of little bits and pieces and treats for you to open, here's another little package in this month's kit.
Can you see how much fun I'm having making this kit for you??!!
I have lots of fun projects to share with you how I am using this kit this month, so stay tuned.
And if you haven't grabbed a kit yet and you are feeling tempted, there are just a few left here now. Each months kit has sold out so far. They start at just £15 with free UK delivery.
I hope this post today excites you. Packing will start at the end of next week…..not too much longer to wait girls xxx