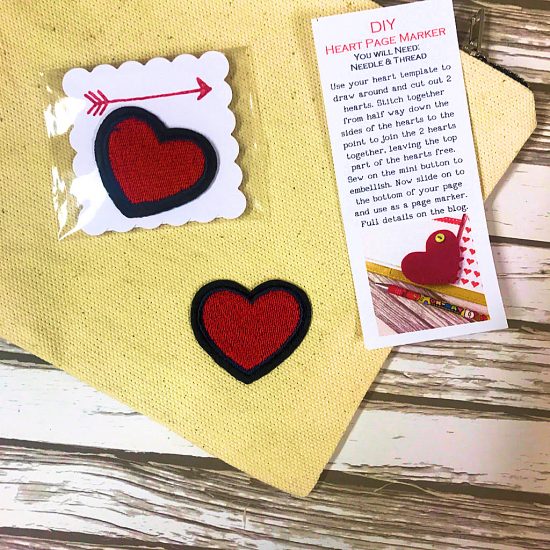 We had a couple of little DIY's in the February kit this month.
I thought I'd show you how I've used mine.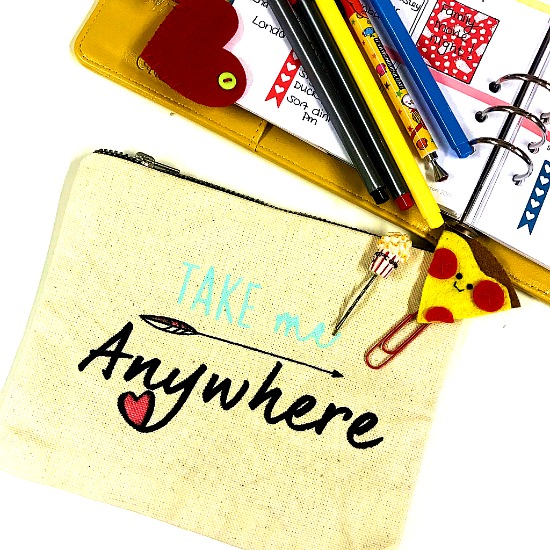 I decided to add mine to the back of this pencil case. It's a really nice and a handy size, but there's nothing on the back at all….BORING!!!
The hearts are iron-on patches and are really easy to use. I have included instructions for you.
Make sure your iron is on a good hot setting. Place your patch where you want it to go and place a clean cotton tea towel over the top. Carefully press the iron over the patch with the tea towel between. Keep the iron moving in circular movements for a few seconds. You can remove the iron and lift the towel to make sure that it's stuck (becareful, the towel may be hot!!) If it's not quite stuck down yet, repeat again until stuck in place.
Please be careful when using an iron and if you are a child, please have an adult help you.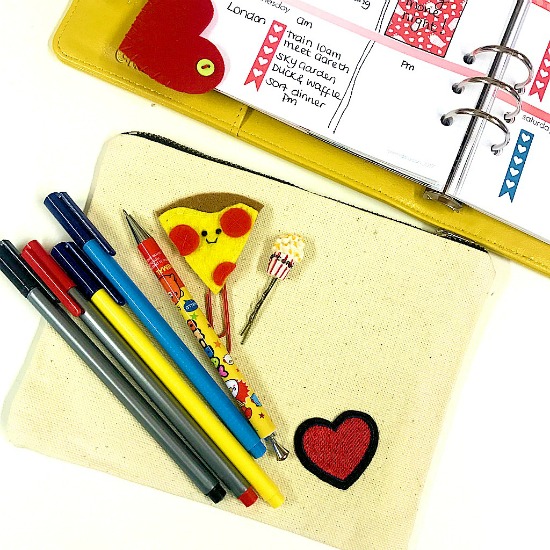 This is how the back of my plain pencil case now looks : )  Much better!!
And Claire from our Creative Team has sewn her's on to her jacket. Looks how cool this looks.

A great addition!!
I hope you have fun with your's too!!