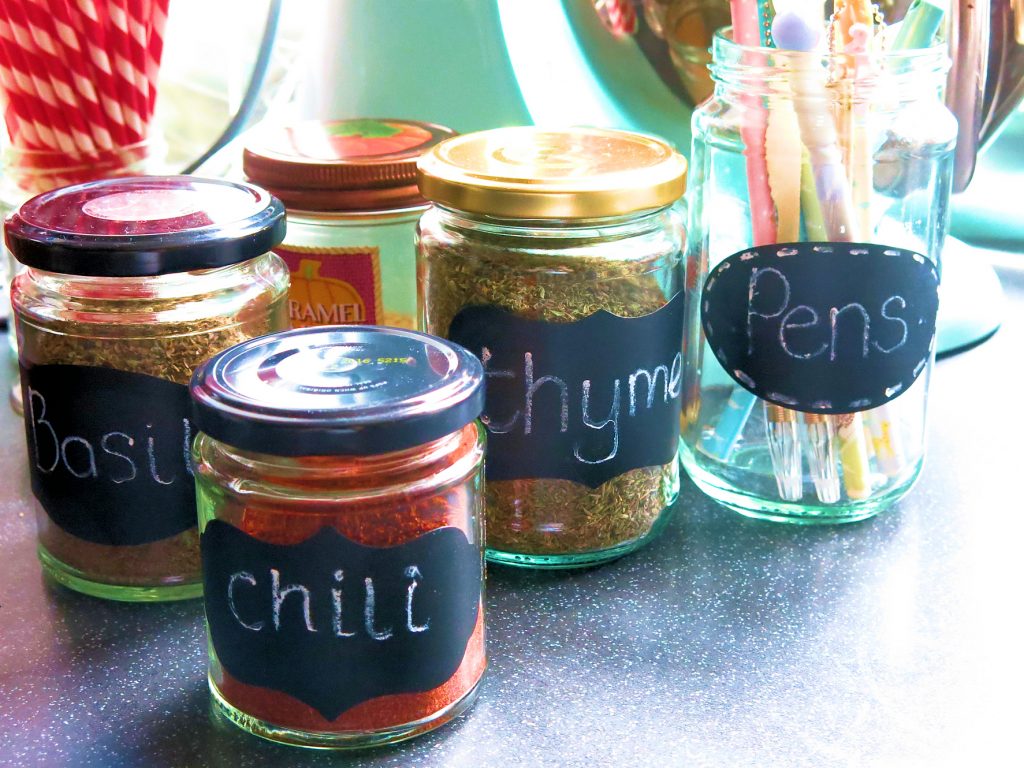 Today I am organising a little.
I am using the sheet of chalkboard stickers from the June Kit.
As they are a really good size, I've decided to wash up and dry some old food jars and reuse them. They are so handy for storage. I buy my dried herbs and spices in larger bags and keep them in plastic containers, but they still manage to spill out. So I've now poured them in to these old cleaned out jars.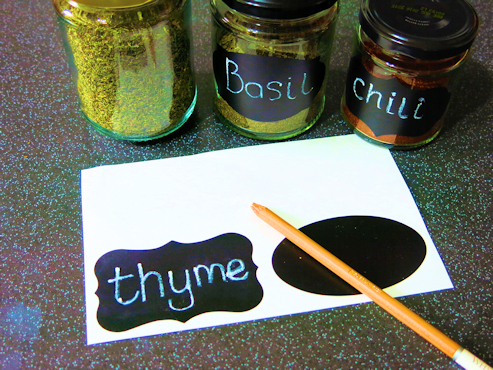 You can use a white or a metallic pen, but I've used a water colour pencil instead. I dipped it in water and wrote on my labels. I like how this looks like chalk. If you make a mistake, you can still wipe it off whilst it is wet.
I've also made a pen pot for my desk.
The stickers just add that finishing touch. I think they really transform these old jars and look really good.
Plus it always feels good when you add a little organisation to the kitchen cupboards.