Make a Christmas Tree Cutout Christmas Card – with Kerry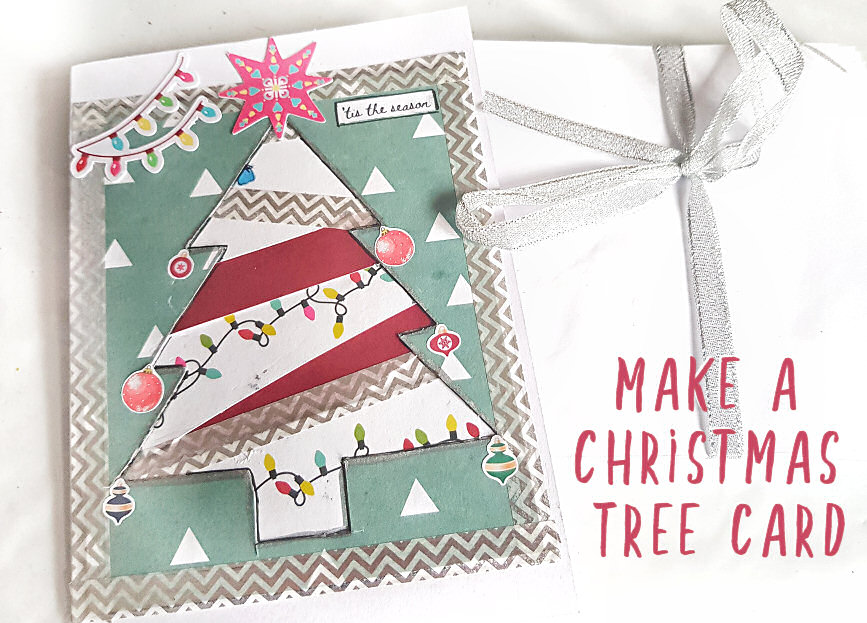 In this post I am making a handmade Christmas Tree cut-out card using paper from the Lollipop Box Club's November box. I'm also using the washi tape that was in the kit and some of the festive die cuts. I have also made a lovely watercolour card, but kept the die cut decoration simple on that one.

Eek, not long to go before Christmas is here, it's gone so fast this year. We have had a Christmas card swap over at the Lollipop Box Chat group on Facebook, so I decided to use my kit to make my card.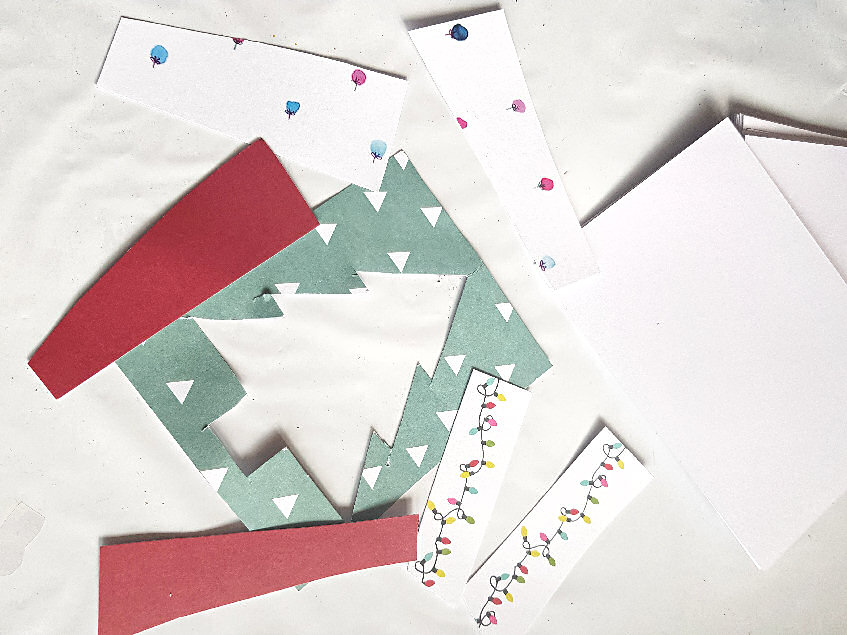 Firstly I gathered the papers and cut out a Christmas tree in one of the pieces and made it so it fills most of the blank card. TOP TIP: Save the cut out tree for the inside of your card. I then cut some bright pieces of card of up in to random lines. These were then glued on to the card itself so that they overlapped. I also added some of the shiny washi tape that came with the kit to give it a bit of sparkle. These will form the inside of the tree.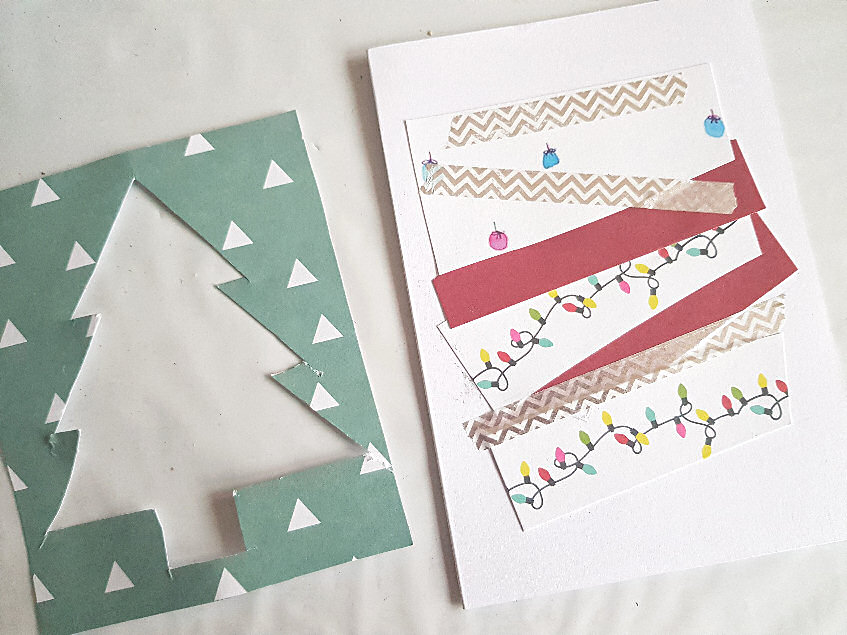 Next glue the cut-out tree on top of the inner decoration and on to the card. I love the effect this gives. You could then add washi tape around the edge like I have or leave it blank.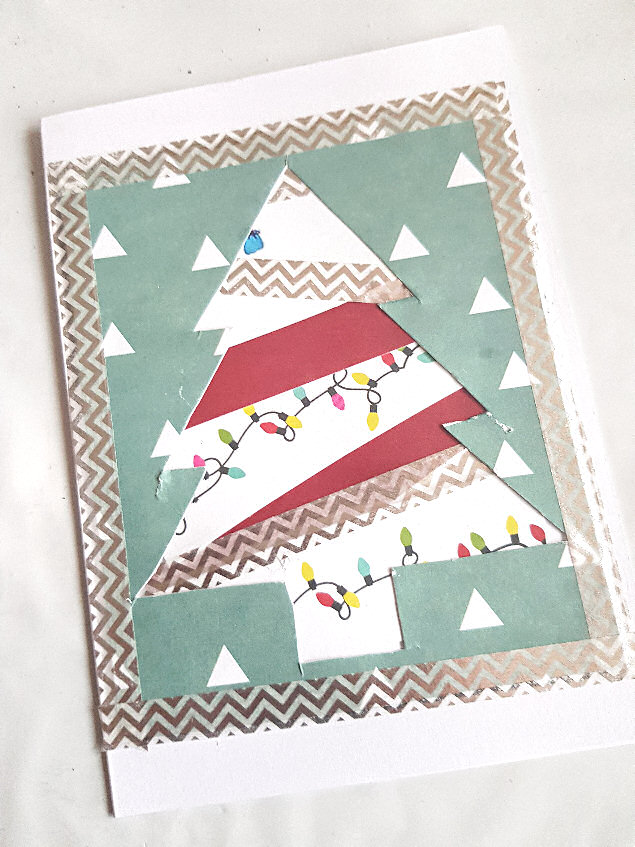 Finally I decorated the card with some embellishments from the kit, including Mrs Brimbles stickers and die cuts. Et voila, a quick and creative card.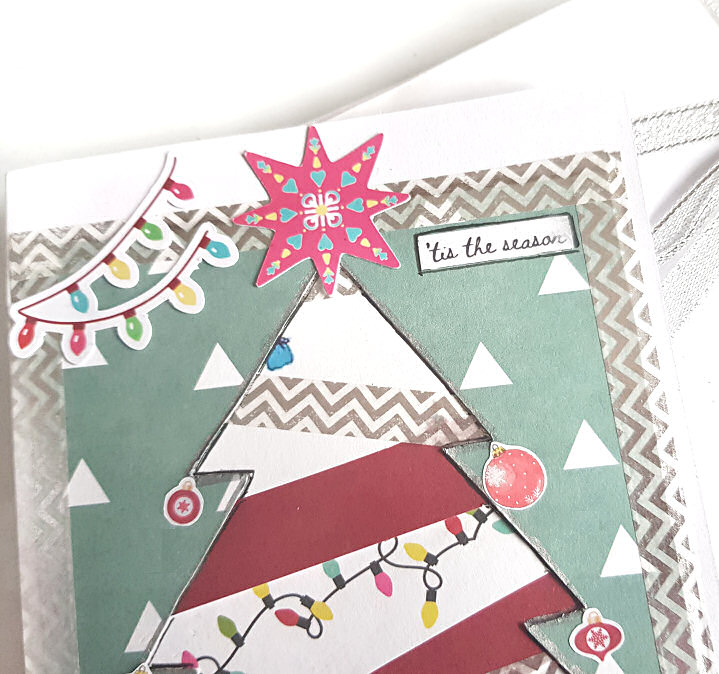 Festive Envelope Decorating
I also wanted to decorate the envelope, so I used some more of the stickers and die cuts and a bit from the creative zine to make it more festive. I hope my recipient likes it.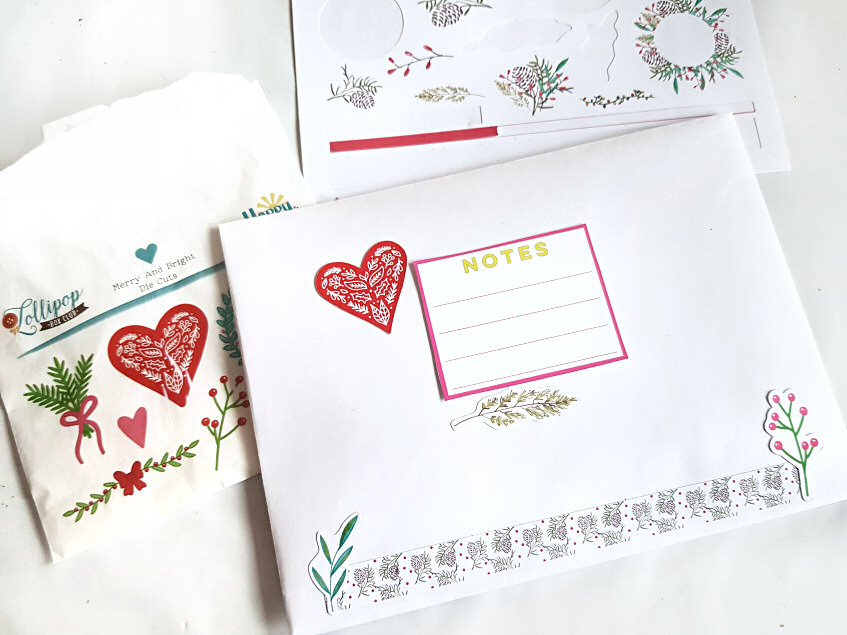 Handmade and Stamped Watercolour Christmas Card
Last up I have made this watercolour card using a variety of Daniel Smith watercolours and some gold spray alcohol ink that I made myself. I then used a winter tree scene stencil and layered over some blue distress ink. Finally I added a few of the sticker embellishments to finish it and a bit of writing that I added, a nice and simple card.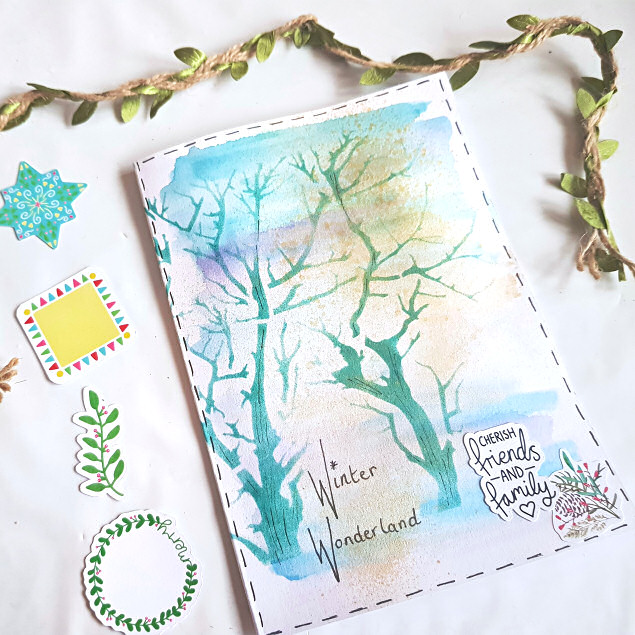 I do hope that you give one or both of these ideas a go. Don't forget to share your creations in the Lollipop Box chat group, I'd love to see your creations.

Take Care,
Kerry xx

You can also find me here: kerrymaymakes.com