My Dreams – by Vicki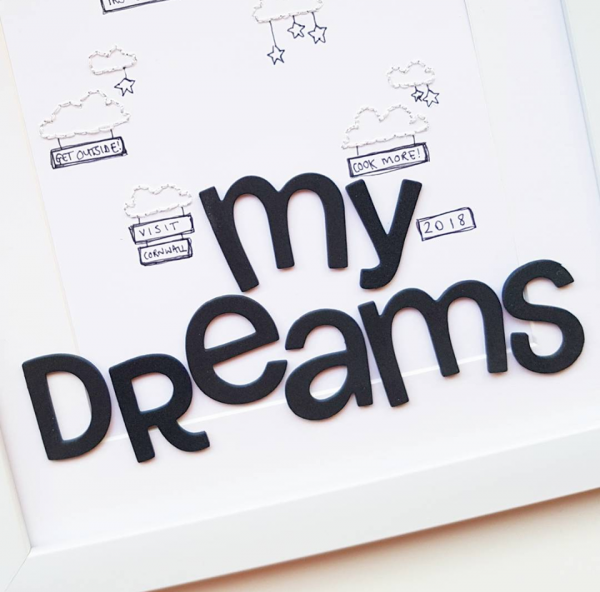 Hi, It's Vicki here today.
I tend not to make resolutions but I wanted to have a list of a few things to achieve during the year. I was having a look online and came across a page where someone had used clouds to document their dreams and wanted to use it as inspiration for my own.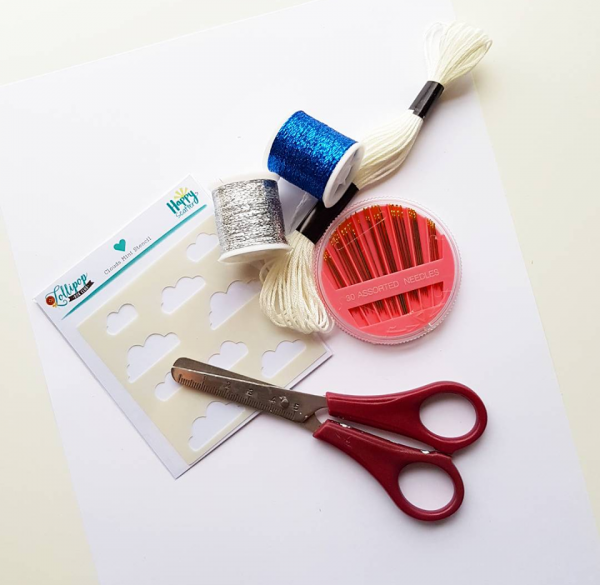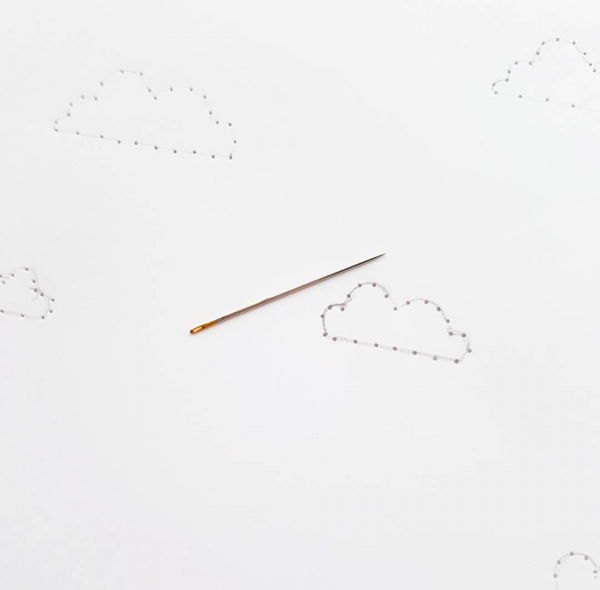 I put the stencil down as a template and used a pencil to draw clouds onto white card. Once I had a few clouds I used a needle to put holes around the outline. I wanted to use white embroidery thread but added some silver in too.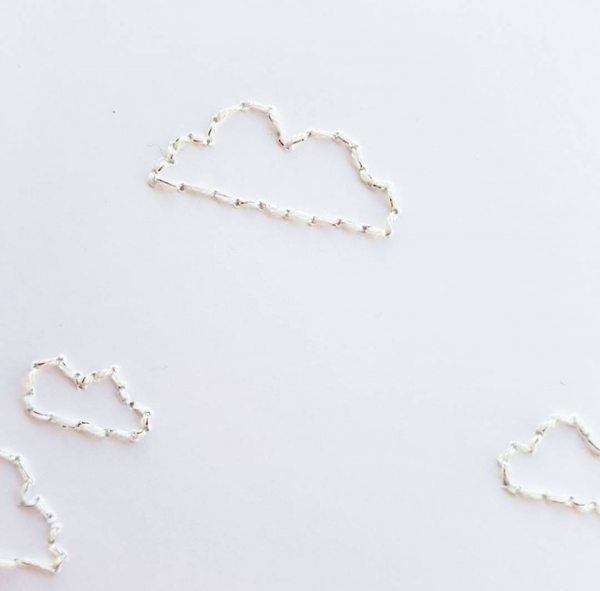 I rubbed my pencil lines out and roughly stitched the clouds. Using a black gel pen I drew some boxes under a few clouds and some hanging stars from the others.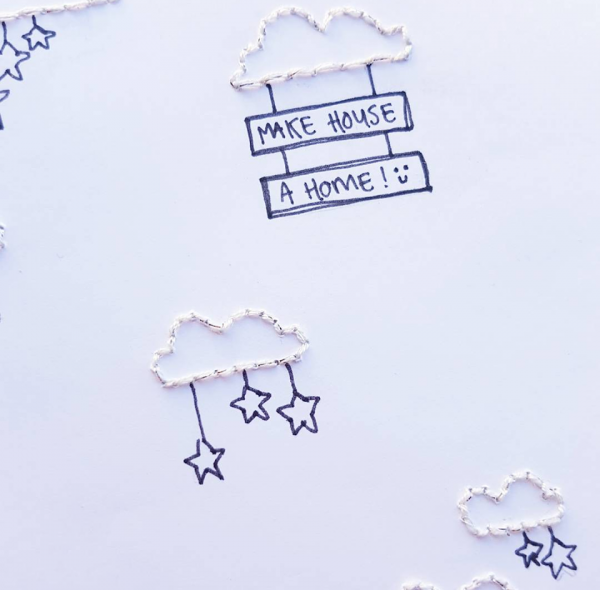 I added a couple of things to the boxes I wanted to do throughout the year and put some big black alphas on the bottom. Now they're stuck I wish I had gone with some smaller ones but I'm pretty sure they'll grow on me!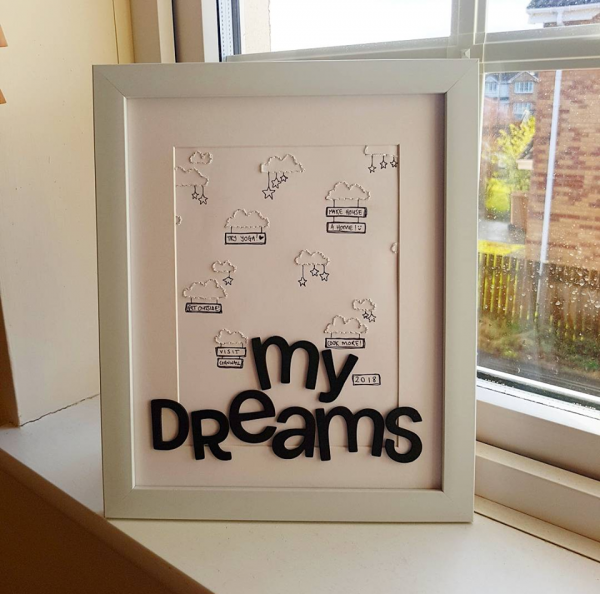 This was so easy to do and a great reminder of your dreams!
Have a good day!
Vicki x