"Number 16" by Emma Kate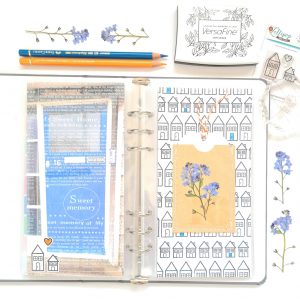 Hey Lollipop friends, how cute is the house stamp in this months kit? As soon as I saw it I fell in love & I knew exactly how I wanted to use it, "repeat stamping" this is a simple but effective way to create interest on a page, you are almost making your own patterned paper.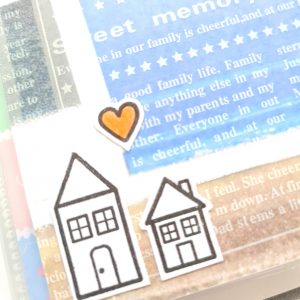 The full page photo is of a door that holds a lot of happy memories for me, I covered it with the printed paper in the kit as the words felt fitting. I then stamped & fussy cut 2 of the houses to echo the repeat stamping of the opposite page.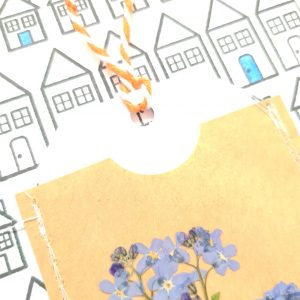 I then resized the envelope in the kit by trimming it down & machine stitching around the edge to create a pocket to hold a tag. I plan on using this tag for my journalling spot but at the moment I don't feel ready to tell my story, but one day in the future I know its a story I will want to tell.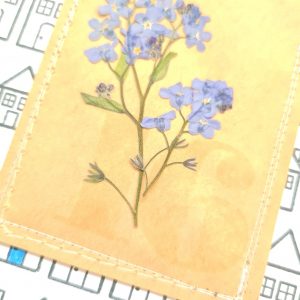 To finish I stamped the number 16 on top of my pocket, added some pressed Forget-Me-Not flowers (again having meaning to my story) & coloured-in a random selection of the house doors in blue to mirror the blue of the door in my photo.
Much Love
Em
xxx