Once Upon A Time – October Story Telling – Why, Where & How???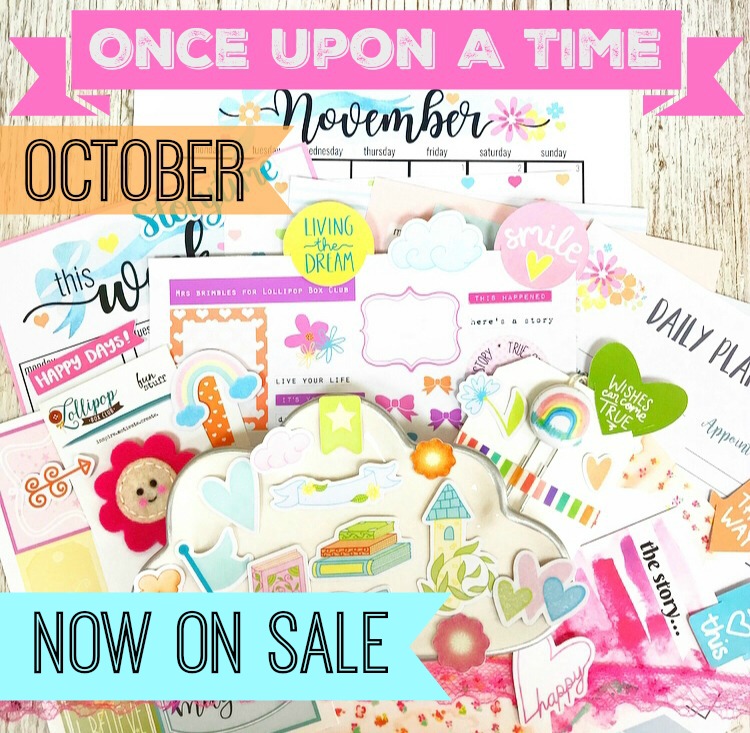 It's time for a new kit!!
This is October…'Once Upon A Time'. This month is all about storytelling.
I find that over the Summer I tend not to create so much. I think as we are busy and out and about and as the weather is nicer too. But then as Autumn sets in and you start to feel cosy again, my creativity kicks back in,  which is a good thing as I have so much memories and stories to document.
Tell me if you feel the same.
So that's the story behind this month's kit theme. If you had hoped for a more Autumnal theme, that was last month in case you missed it.  There are only a few left here now.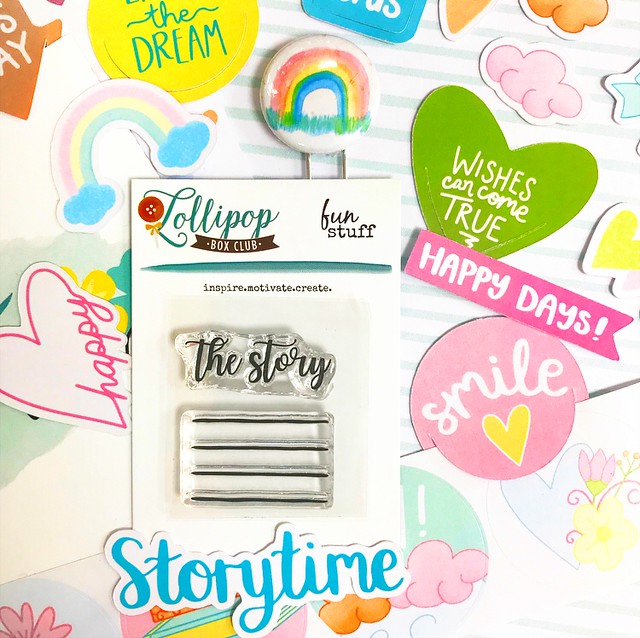 There's so much cute stuff in this kit. Look at this month's stamp set from Skull & Crossbuns. It's a 2 piece so you can use it together or separately. Perfect! And have you spotted those page tabs? You get a pack of those this month. They pop on your pages or use them as an embellishment. There's also a cute rainbow clip. Both from Jennifer from Happy Scatter.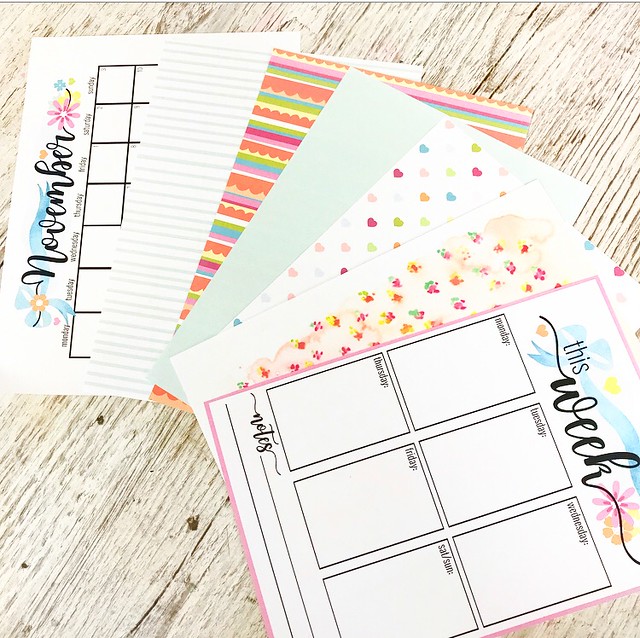 Here are the papers from this month's kit. You have a handpainted one by me. You may have seen the sneak here on Instagram when I was creating it. I made a couple of little journal cards and a postcard too.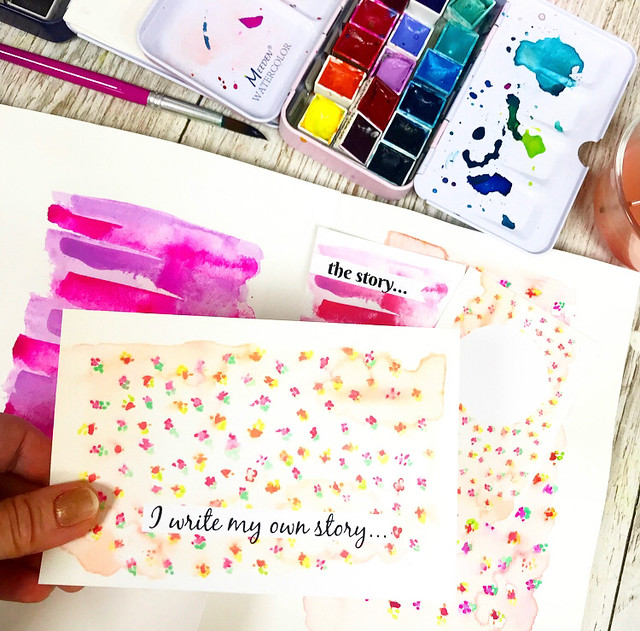 There is a video here that goes with this too from last month. You can see how I made these.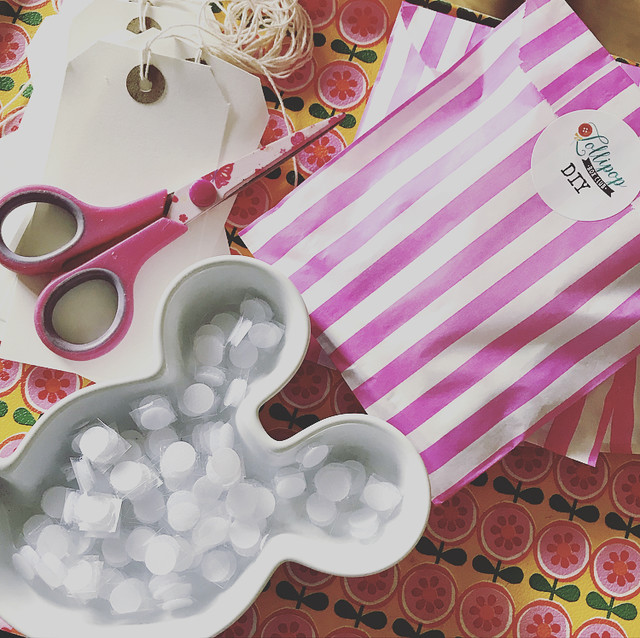 There's also a DIY Kit. A video will be coming soon to go with this. We are making a mini book : )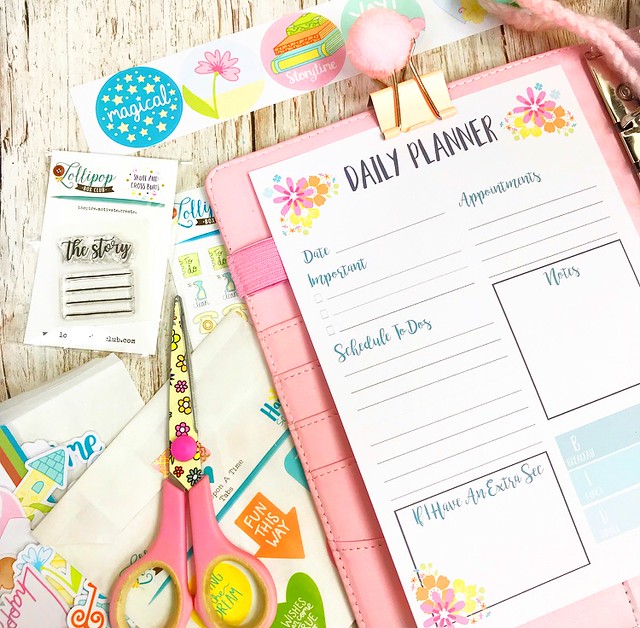 You also have lots of stickers and die cuts, plus this month you get these fab planner sheets. Aren't they fab?!
There's a video coming tonight (1st October) sharing my monthly planner set up and a little pocket dashbaord that I make.
There will be an unboxing video coming very soon.
Also….this is the last month that we will be offering the £16 monthly subscriptions. From the November Subscriptions only the £17 option will be available.   However your subscription prices don't change, so once you sign up it will remain at that price.  So if you subscribe here before the 12th October, you will have your kits at the lower price of £16 each month (you can cancel anytime). And just to clarify…if you already subscribe, your kit price WILL NOT change  : )
One off kits are increasing to £19 from 1st November. Delivery is free in the UK.
And one last thing, we are hosting another 'Scrap & Chat' event on the 23rd October over in our chat group here.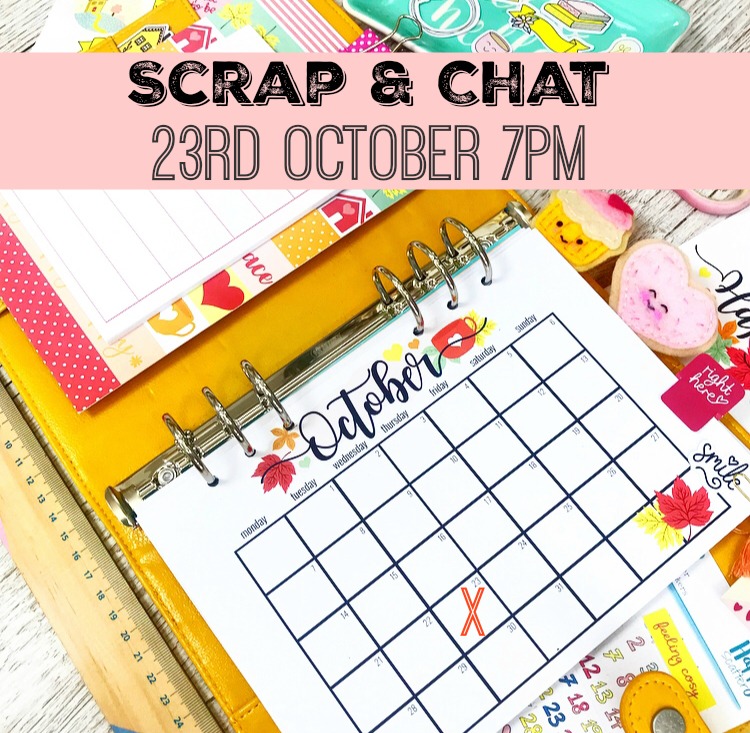 Everyone is welcome. You don't need a kit to join in. It's all about creating : )  Come and join us.
There will also be challenges throughout the month.
So that's this month. The why's, how's and where's.
I hope you love it all as much as I do. I can't wait to share many stories with you.
Lots of love
Lisa x