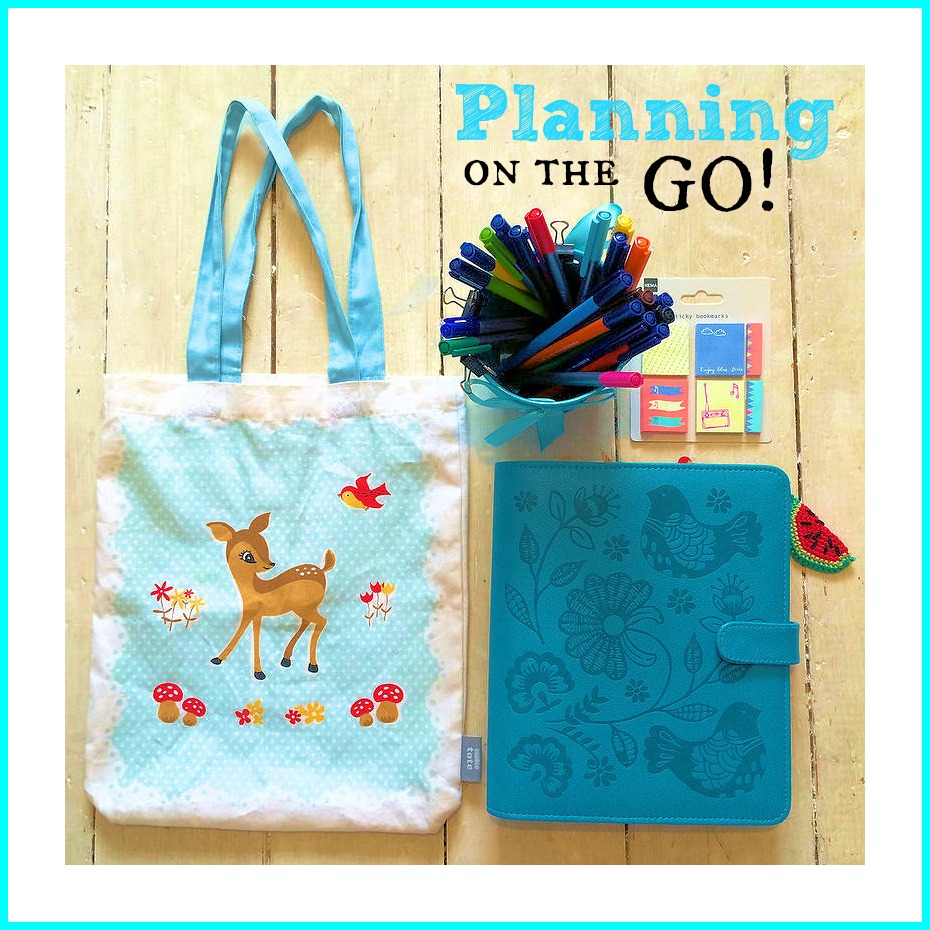 Today we are planning on the go.
It's important that for my life and family to run smoothly, I need to be organised and I find by using my planner I can achieve this more easily.
However, sometimes finding the time to sit down with my planner and organise in advance can sometimes be tricky. I often find myself needing to multi task in order to do this. This means 'planning on the go'.
I have a few cute little canvas/cotton bags that I keep on the handle of my studio door ready to throw things in. I can grab my planner, a handful of coloured pens, throw them in the bag with some post its and go. It takes no thinking, it's just grabbing and going.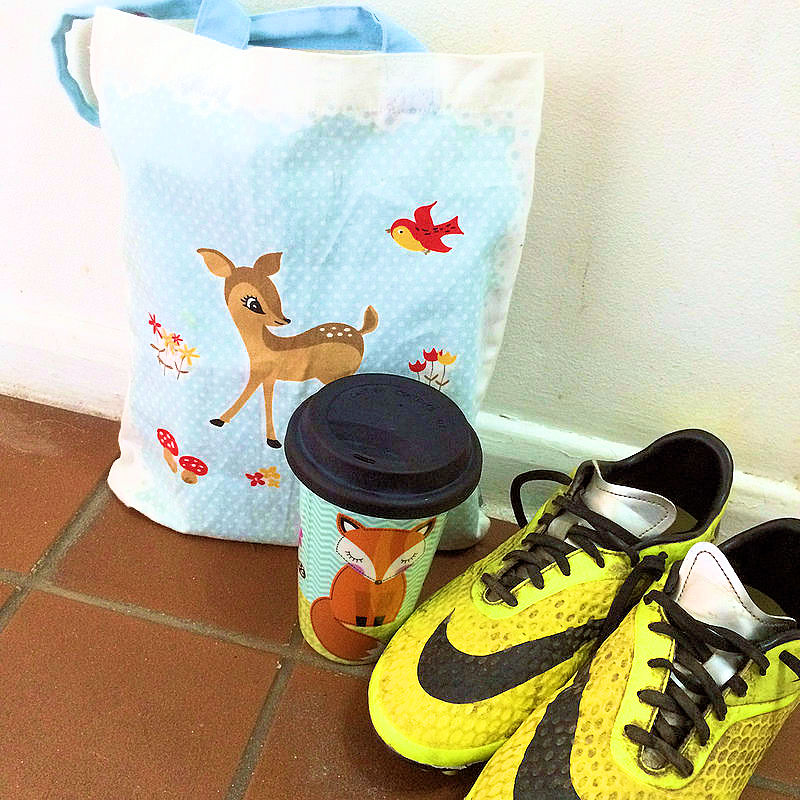 A Saturday morning is a common time for me to plan for the week ahead. We take my son to football. They warm up for 45 minutes beforehand, plus we tend to arrive early anyway. I tend to use this time wisely. My hubby and I make a latte, I grab my planner before we go and I'm all set.
I sit in the car with my planner and pens and  plan for the week and also the menu too.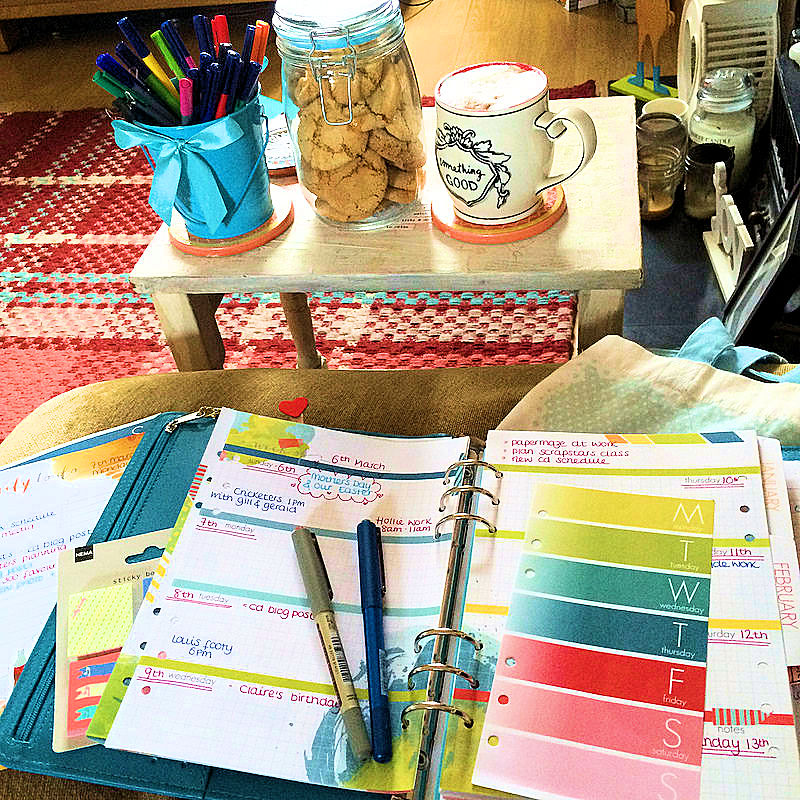 I also take my planner in to other rooms in the house to work on. I quite often sit in the lounge with a coffee and spend time with hubby or the kids and organise our lives.
I love having cute buckets to store my stationery so again, I can just grab from the studio and go. It's so easy to carry these pens through to another room in this bucket and they look so pretty. Of course homemade cookies are also a must!!
I just wanted to show today, that planning doesn't have to be from a desk. It can be made portable and can be done anywhere. I have had so many comments made to me by friends over the years saying that they don't know where I find the time and they they don't have the time for this. Simple answer….I make the time and I make it fit in and by doing this, it ends up making my life so much easier.
 Planning on the go, it a way of life for me now : )