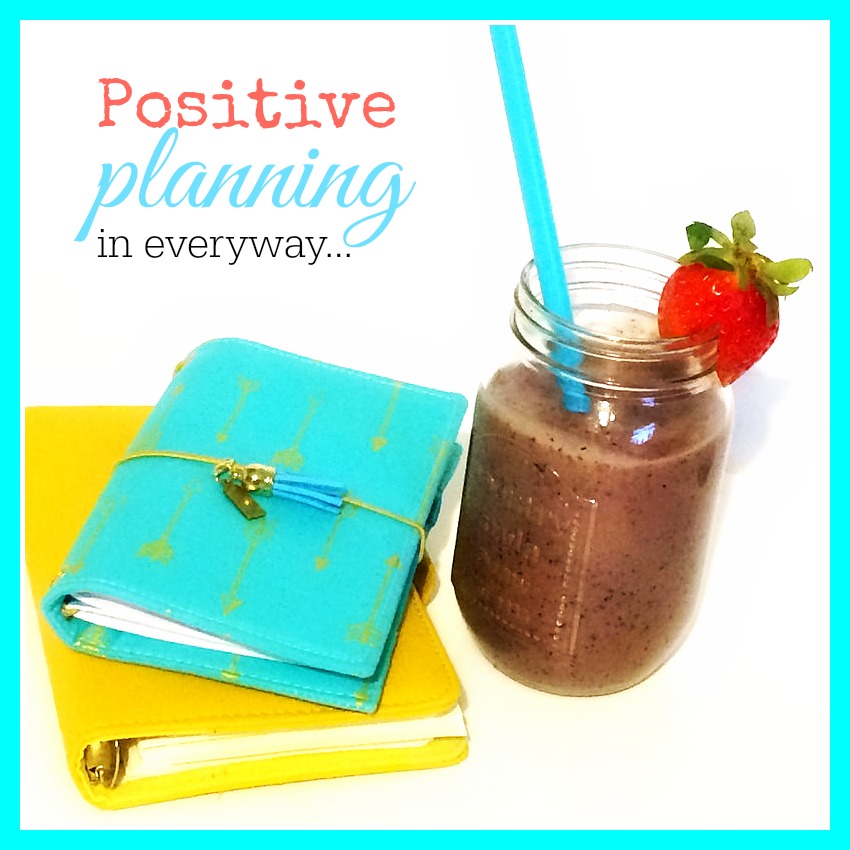 I'm starting this Monday off on a positive one. I think this is the best way to start the new week.
I've recently changed the way that I tackle my day to day planning and I've found it's a really good way for me and I feel so much happier , so I thought I would share it with you today.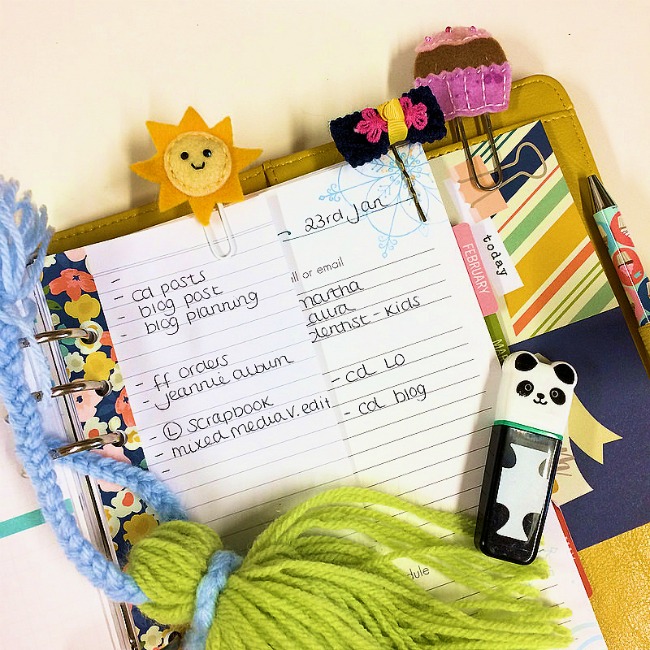 I always have a daily 'to-do' list on my planner. But I would also have a lot of things on this list that I probably won't get around to tackling. But I still need these things on my list so I don't forget them or in case I do get chance to make a start on them, but my problem with this is that I end the day with lots of things remaining on my list.
I like to work away during the day, ticking things off and seeing less and less to do. I like that feeling that I'm coming to the end of my list. I think it can even push me to do more, if I see there are just a couple more smore things to do, chances are I will push myself more to get them done. Whereas if I were to still have lots of things on there, another couple of phone calls or emails aren't really going to make any difference getting ticked off.
So that's when I decided to start having a split list.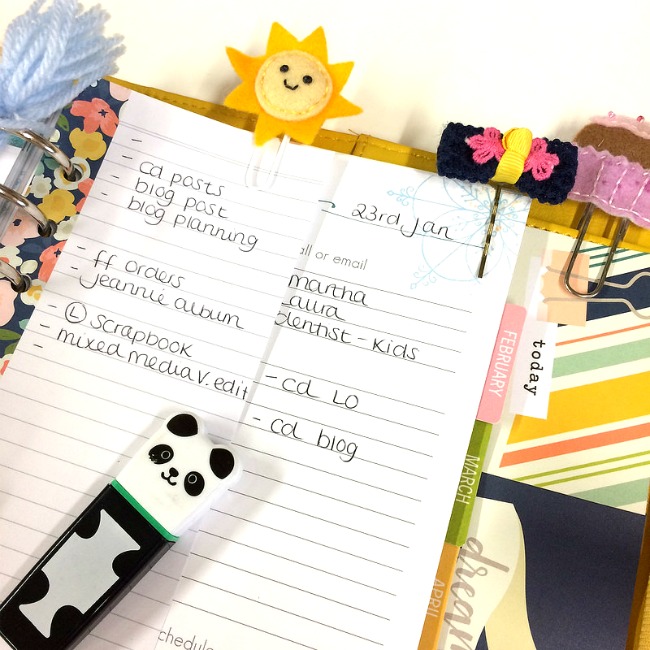 I have my larger A5 list underneath and my daily list of achievable 'to-do's' on a smaller half width A5 sitting on the top.
On the larger list I have weekly items, that can be chipped away at or move to the following day when it comes to writing up the next days list.
But the idea being, the smaller list I should be able to tick everything off in that day. I also add house chores to this list and tick them off as I do them.
Like I say, there's nothing more pleasing like a completed list!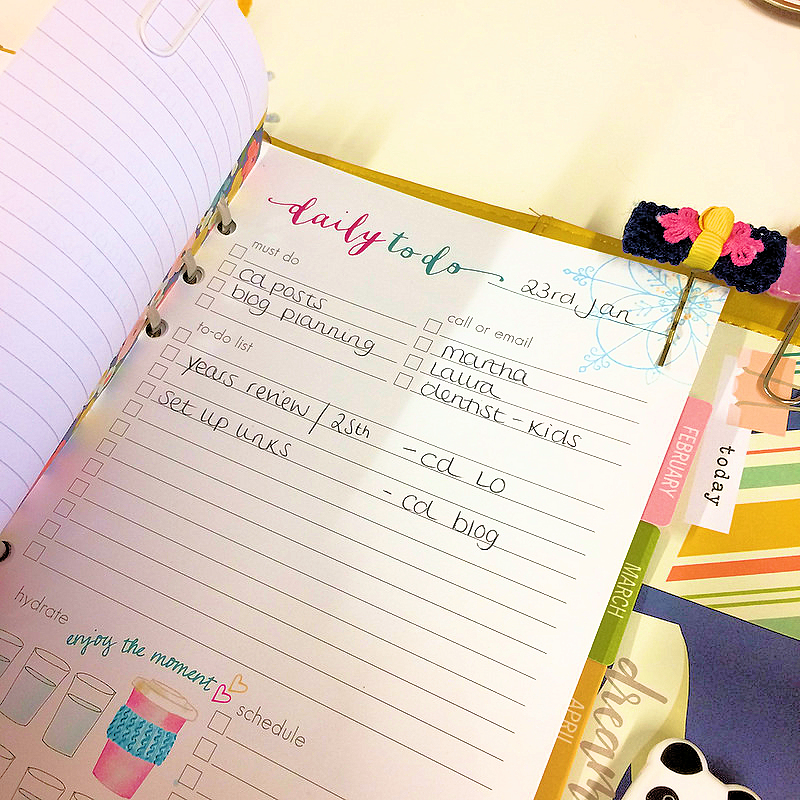 When I lift the smaller list, I have more details of the other chores below. The weekly items.
These lists then get updated and start fresh each day.
Something else that I do is set myself little goals throughout the day with little treats.
So when I get a delivery, I won't just open it when it arrives, I will say to myself to complete the next task and then I can sit down and open it.
As you can imagine, the deliveries here are very exciting : )
Or sometimes I have to finish the next item and then I get up to make a coffee. I like these little goals and rewards.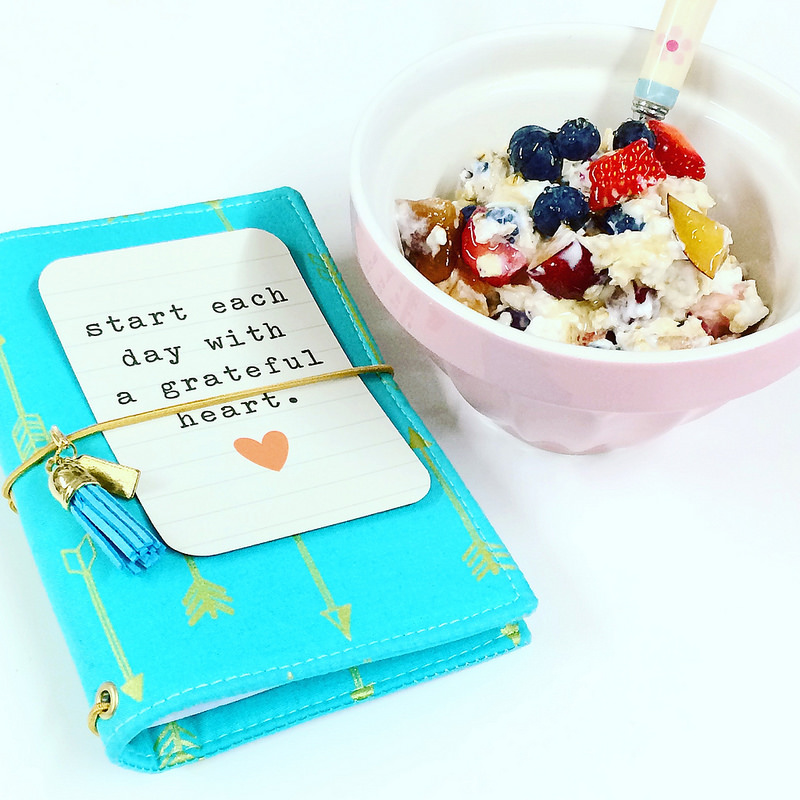 I've also been really concentrating on more positive eating.
I've always been really in to our diets anyway. I tend to make everything from scratch, but I'm trying to clean it up even more.
I would love to loose a few lbs before Summer. I'm terrible at skipping meals. I go all day on coffee and then eat huge amounts at dinner time. I eat double the size portions what I should have for my size and then eat the kids leftovers too, then pick in the evenings and have a couple of cans of coke. So although eating healthy wholesome meals, I haven't quite been going about it the right way.
Last week I kicked the coke!! And I'm trying to eat more little and often.
I've been making up these yummy oats. They are so delicious. I layer up fat free natural yogurt,  a small layer of oats and chopped fruits and then layer again and leave in the fridge for a few hours. When it comes to eating. I drizzle a little milk over and stir.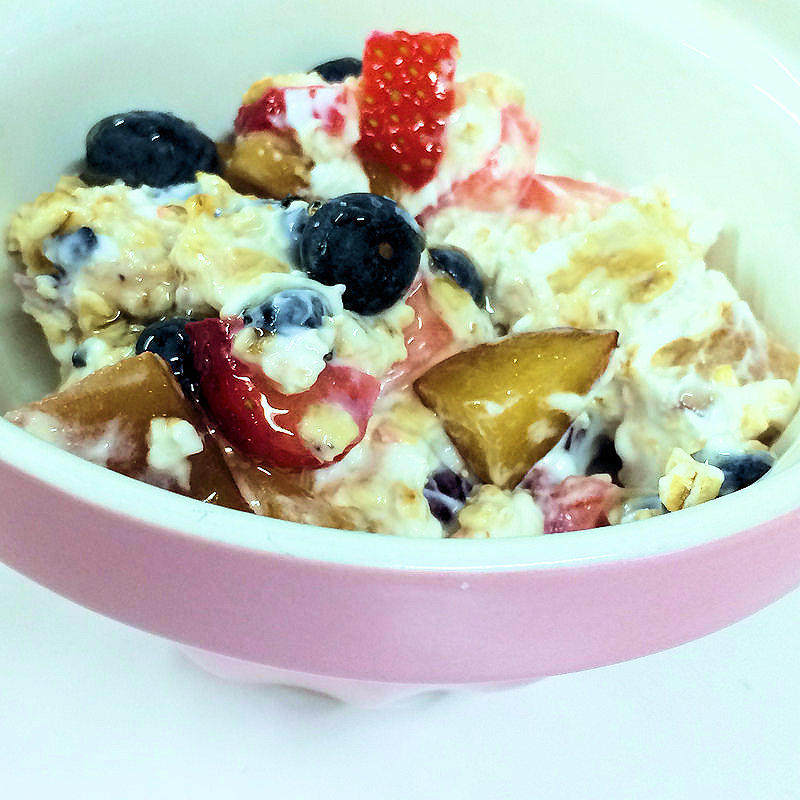 I spoon some out in to a bowl and drizzle with a small amount of honey.
It's soooo good!! For me this works so well. As I'm always on the go I need instant food. That's why I find it so easy to skip meals. I go to the fridge at lunch time, I can't be bothered and walk away. This way by having this prepped, I'm eating.
We've also pushed our smoothies up a notch.
We do tend to juice and make smoothies a fair bit here, but we decided to try and find a way of making them even healthier.
Hollie and I don't like avocados. I think it's one of the only foods that I really don't like. So we decided to see if we would like them in a smoothie as they are so good for you. So we tried this ultra 'good for you' smoothie.
Half an avacado, 1 banana, blueberries, 1 table spoon of Chai Seeds and 1 cup of crushed ice.Popped it in the smoothie maker. We added a little orange juice before blending.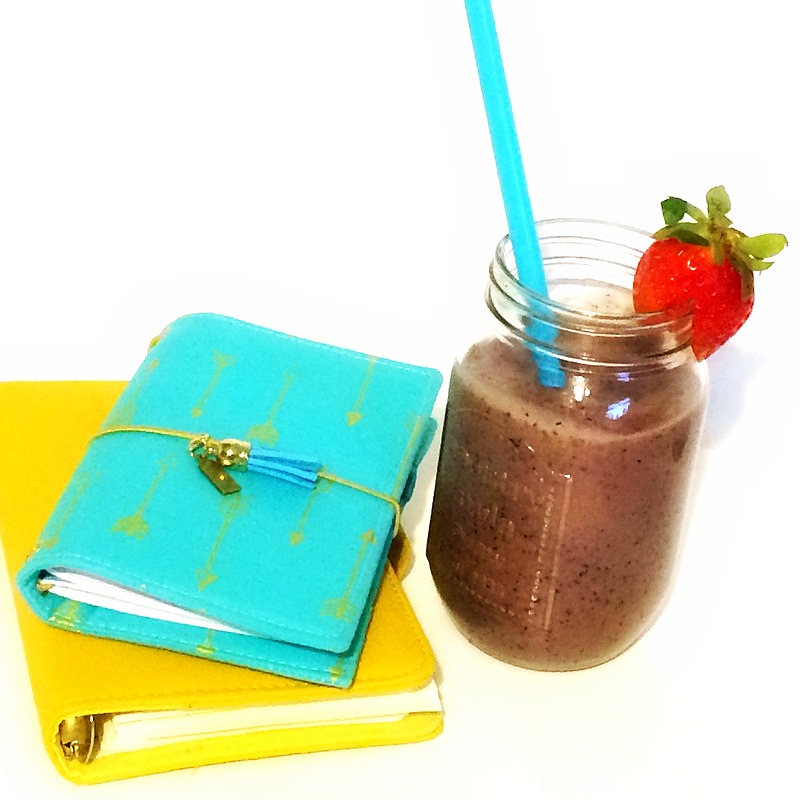 It was really good.
I liked the texture of the avocado in this despite not being able to eat them fresh,
Hollie found it a little tart for her so added a little honey.
We are now going to try adding avocado to other smoothies. By adding a spoon of Chai Seeds is a really good way of adding lots of nutrients too. They are like a super super food!!
I must be doing something right as I've lost 5lb in this first week!!  I definitely need to keep this up!!
So that's my positive start to this new week. I wish you a positive week too.
If you have any tips that you would like to share on staying positive, please feel free to share with us in our private chat group here. We'd love to hear.
Thanks so much. Have a wonderful week. Lisa xx