To end the month of our 'Pizza & Popcorn Party' month I have a fun challenge for you.
We are documenting 'dates'.
This can be any kind of date….date with your partner, a lunch date with a friend or you could even document a particular date where you did something fun. Maybe a trip out with the family or a day with the girls …. Everyone can find a date of some sorts to document. You can also choose to document in whichever format you choose.
I have chosen a 12×12 scrapbook page. But you could also document in a journal, travelers notebook, dori, pocket page…..however you choose.
Here is my page.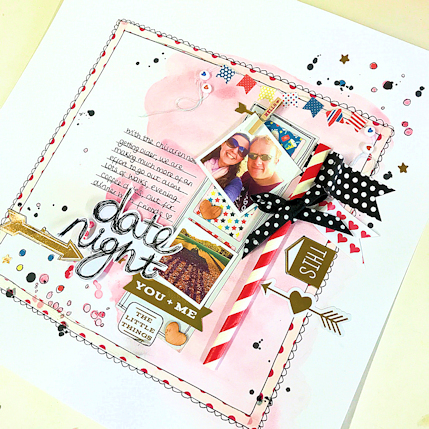 I've used the February Kit to create this page.

Here you can see the film strip frame that came in the kit. You can see that I've used the kit stickers to put behind the frame.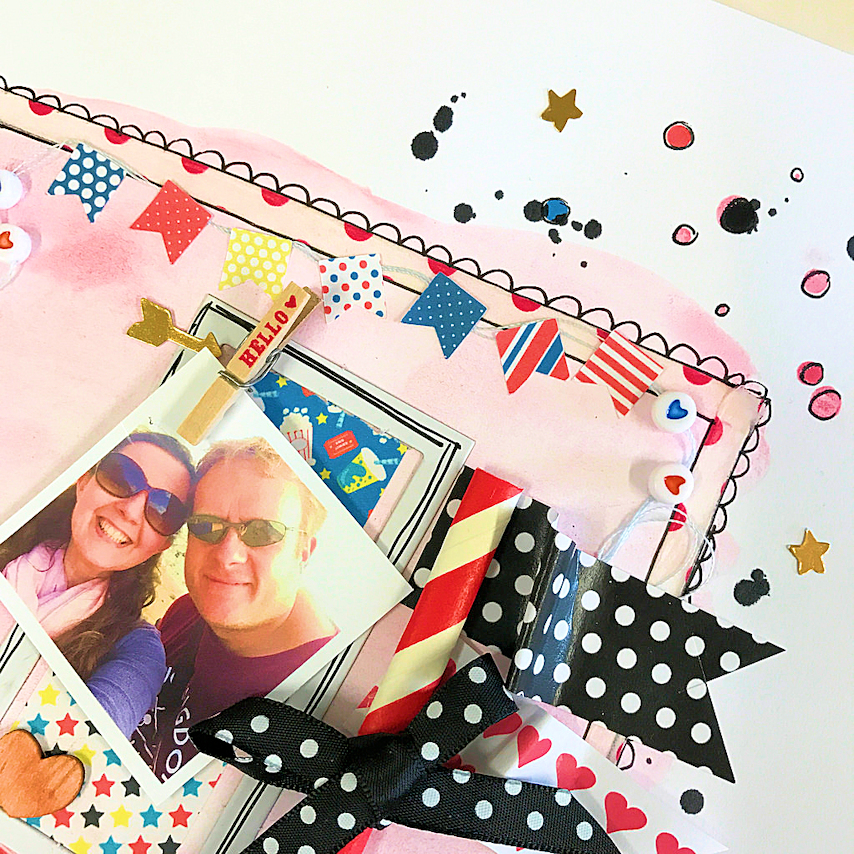 I also used the kit stickers to make this mini bunting. Isn't it cute?! I used a little thread behind the stickers and threaded the little heart beads from the kit on each end too.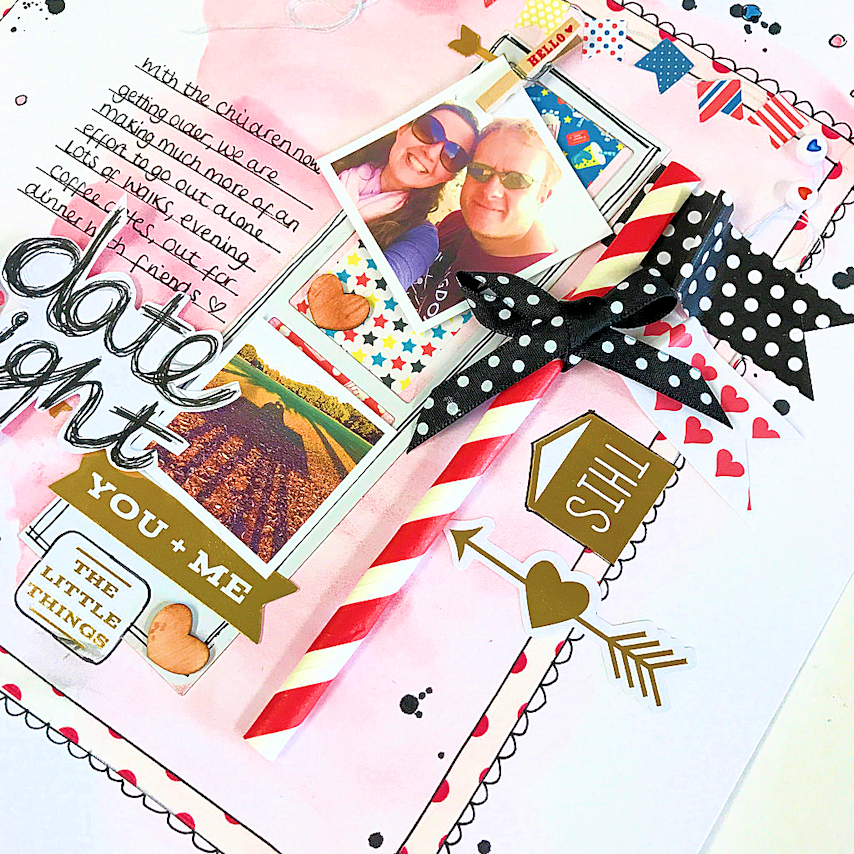 I made a flag using the straw from the kit, cutting flags from the paper in the kit and adding a bow using the spotty ribbon. I also used some of the gold stickers. The wooden hearts are also from the kit and I've added a little ink to them to colour.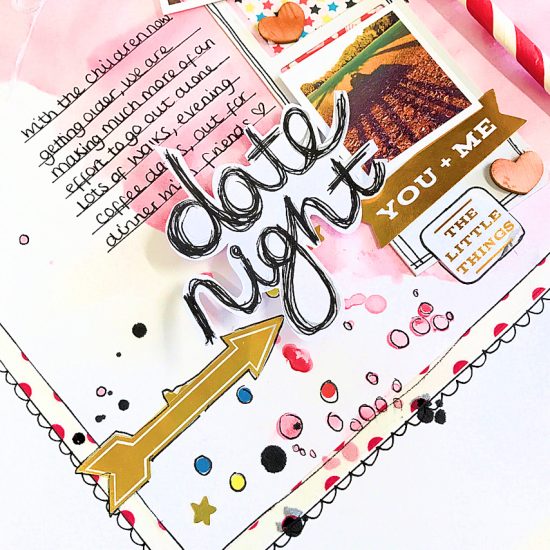 I used the skinny tape to create a frame and doodled around the outside to help it stand out more. To go with the doodling I've added a doodled title.
So that's my page!!
Claire from our Creative Team has also scrapbooked her date night using the kit.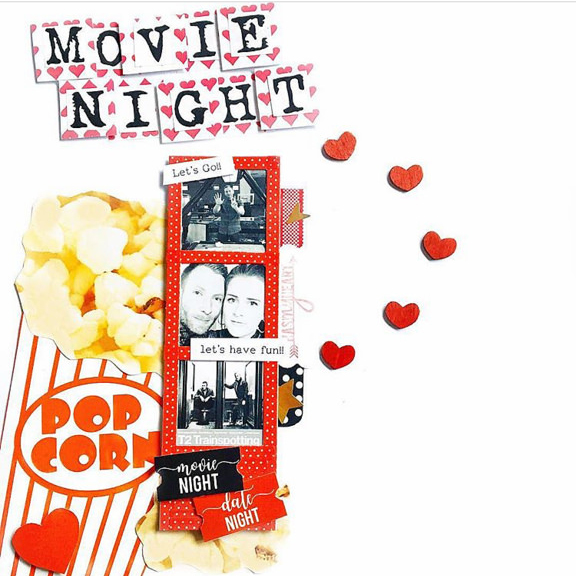 This is so much fun. I love how Claire covered her photo frame using her washi and she's also used the popcorn box from the kit. Such a great idea!! I love this!!
It's now your turn….Please either link up your own date creation here or you can add it to our private chat group here. You have until the 28th March to play along. The winner will be picked and announced on the 29th March and will receive a mystery box of happy mail.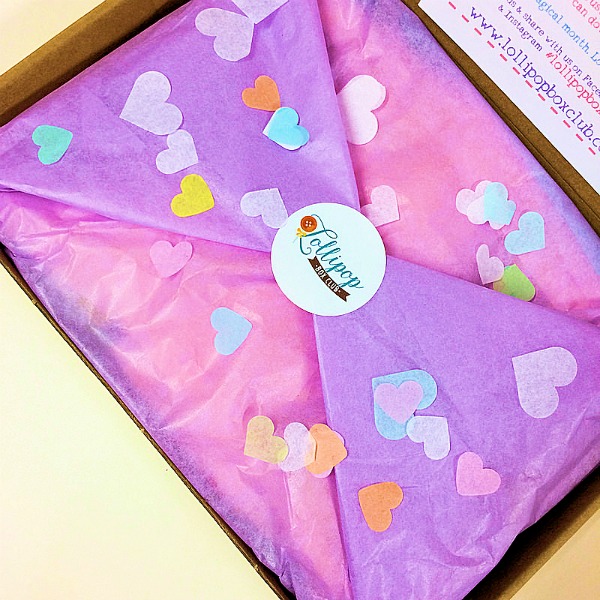 Have fun….I can't wait to see your projects xx