Scrapbooking Inspiration & a COMPETITION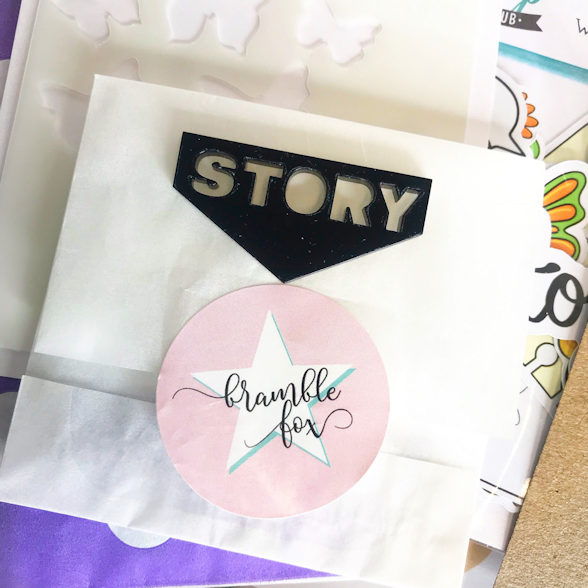 Today I have some fun inspiration and a competition for you. Both are in collaboration with Bramble Fox.
In this month's kit which you can buy here. There is this fun 'story' tab from Bramble Fox. I love the acrylic pieces from Bramble Fox. They add so much to a project.
The competition is simple….I just want to see your projects to see how you use your 'story' tab.
Please add your project photos either in this album in our chat group here.  Or email me hello@lollipopboxclub.com
This competition will close 16th November 2018 – 11pm UK. The winner will receive a box of goodies and international entries are welcome.
As this is in collaboration with Bramble Fox, I have sent a few of their team members a kit to work with to see what they would come up with. Here's some inspiration for you today. I have some more later in the week too.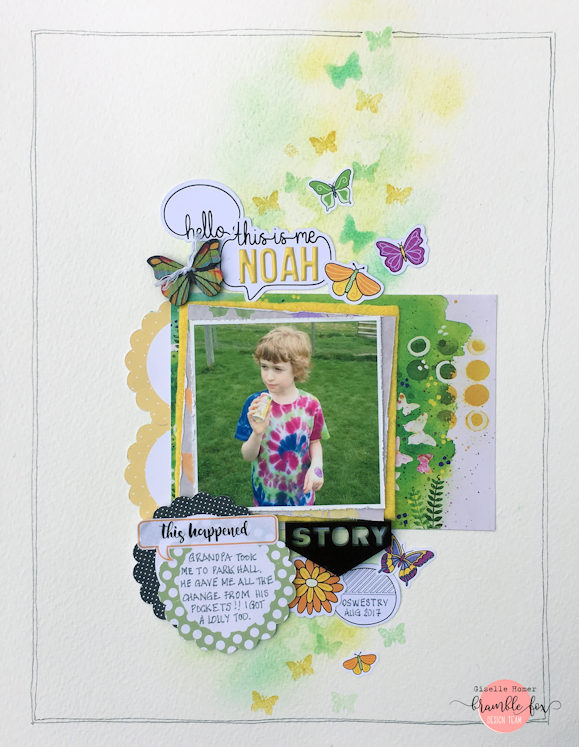 This first page is from Giselle. Here are some tips from Giselle too..
– Always ensure that elements on the page are placed close to each other. This ensures that the design works as a whole, rather than having something 'floating' by itself far away from anything else!
-Try to limit the colour palette to no more than 4 colours, with one colour dominating.
-Try to establish a visual triangle as that helps the eye to travel round the design. In my layout the 3 journalling areas make the triangle – it doesn't have to be even!
-Leave lots of 'white' space for the viewer's eye to rest.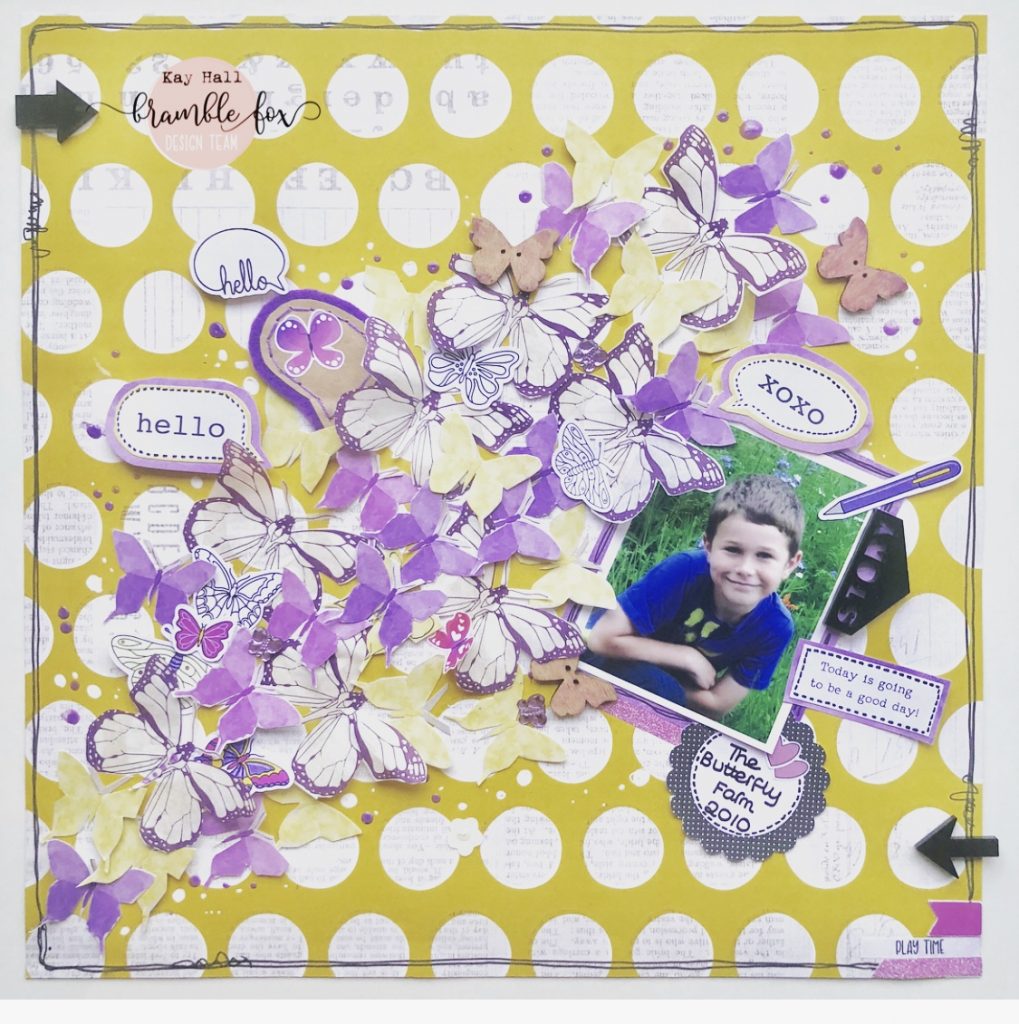 This one is from Kay. If you take a close look you can see that Kay has been super busy, fussy cutting butterflies from the kit papers . It's beautiful!!
I always love seeing how different people use the kits in such individual ways. It's so interesting to see.
I hope you have enjoyed this blog post today and I hope you join in with the competition.
Lots of love
Lisa x