Scrapbooking & Journaling without Photos – by Vicki – Plus a Challenge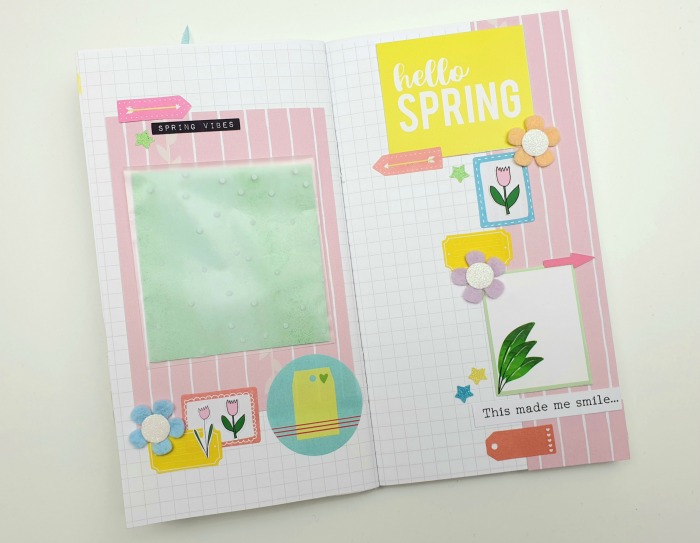 Hey, I've added another page into my creative journal this month that doesn't have a photo.  I find sometimes that I don't always have a photo to capture things that happen and the moment has past.  This one is the first flower of the year that one of the kids picked to give me on the way home from school.  I put it in the little flower press we have and will add it to the page once it's fully dry.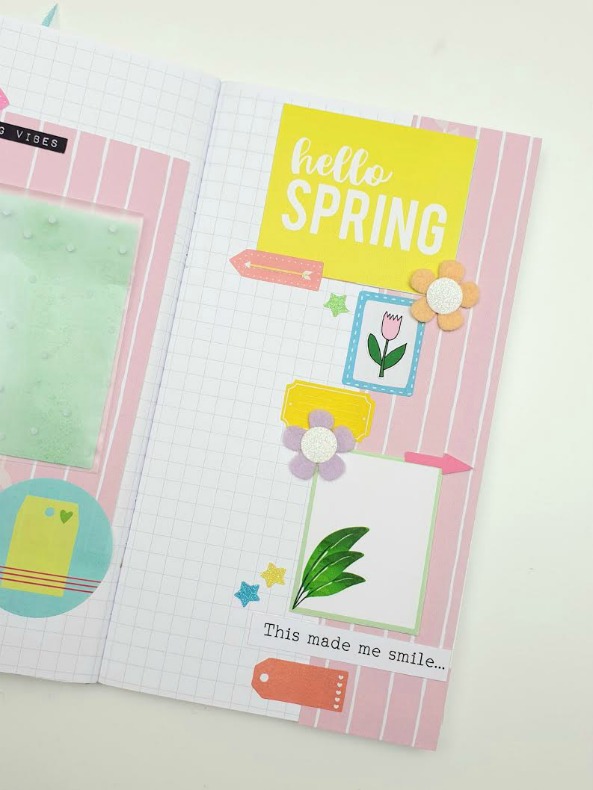 In keeping with trying to use more of the packaging in the kits I've used the small spotty clear bag in place of where I would have added a photo.  I want to be able to see the pressed flower every time I flick through and this makes the perfect 'window' to see it.
I've added a square of the green card inside and plan to use some wax and a seal to keep them together.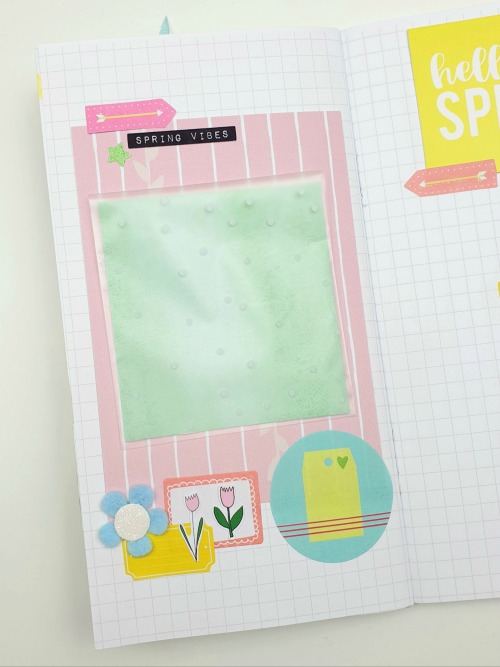 The other page is really basic too but I've used a strip of paper down the side and embellished with the cut apart postcard, stickers and felt flowers.  Keeping it to just that side means that there's still plenty space for my journaling.
I'd love to see if you've used any packaging from the kits in your makes!
Happy Creating
Vicki!