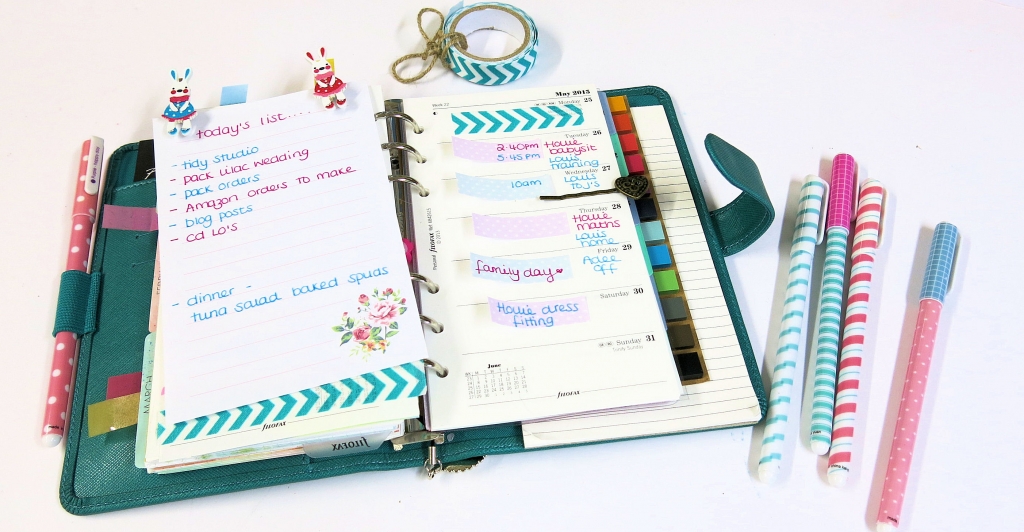 Today I am using my Alice's Tea Party Kit to stay organised.
I find that if I don't have daily lists then my head just spins.  Today I have taken some of the pretty note paper and attached it to my planner using my bunny clips. I like to have my weeks diary on one side and my current daily 'to-do' list on the other. This way I can see what's coming up for the week and also what I need to do on this particular day. For me this works really well.  I like to use different coloured pens which not only makes it easier to read but makes it look so pretty too and they are fun to use.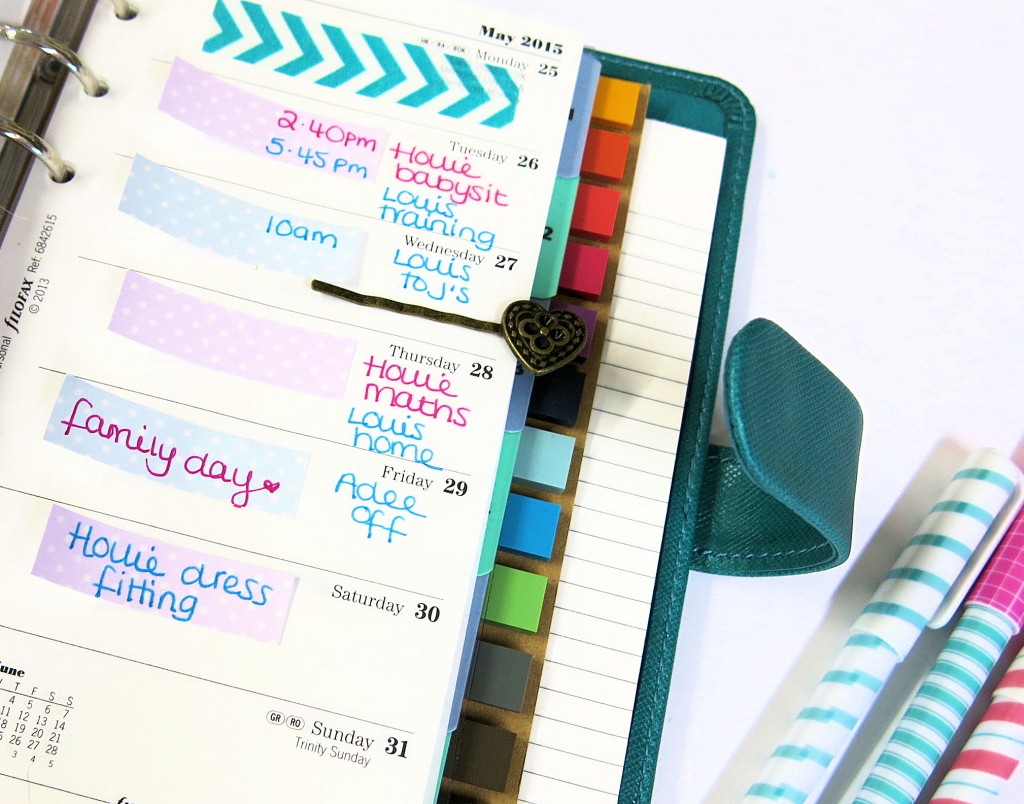 I always add a clip to the correct day. The days just all blend in to one sometimes. This keeps me on track. I've also used the mini post it notes from the kit on my weekly planner page.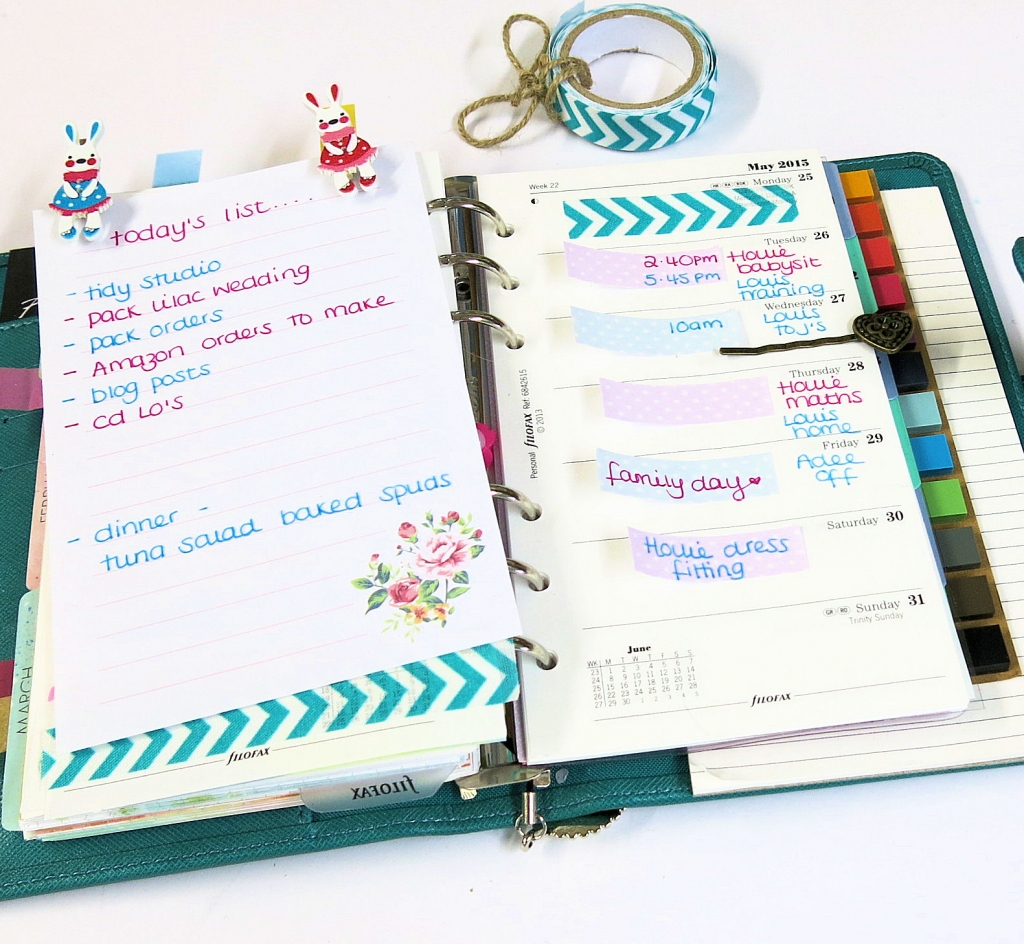 As and when I achieve my list items they get crossed off.
I also use my daily list to plan our meals.  For me being a busy working Mum, this really helps. I need to be organised.
Being organised is really important to me and if I can make it pretty and fun at the same time, then even better!!
Lisa x