Summer Fun with Guest Designer Vicki Parker
.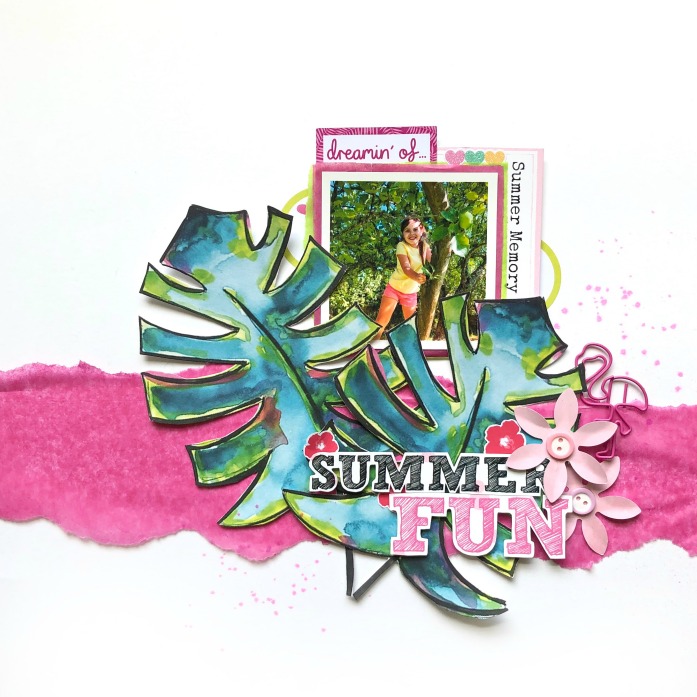 .
Hi everyone, this is Vicki and I am really excited to be guest designing this month for Lollipop Box Club. When I opened the July Kit ' Take Me Away' box and looked through all the gorgeousness, I knew I would be getting out my fussy cutting scissors for those amazing watercolour leaves – they are just stunning don't you think?
.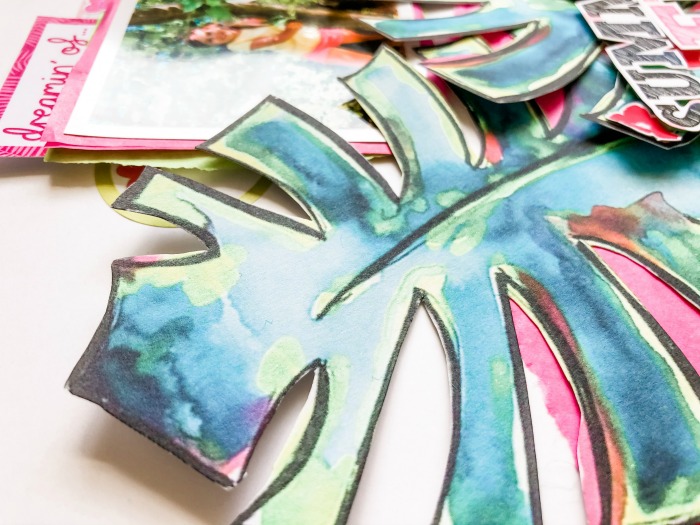 .
I cut the whole leaf out of both pieces of patterned card stock and wanted to make them the focal point of my layout with the photo of my niece climbing a tree sitting among the leaves which I think works really well.
.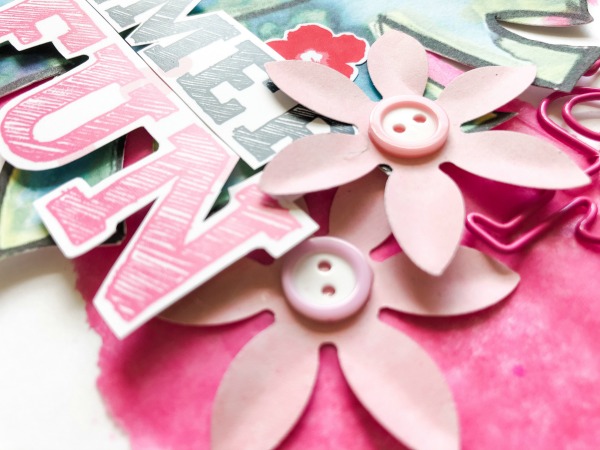 .
To add a pop of colour, I used the fab pink tissue paper to tear a strip to sit horizontally across the page and I also added some, along with a piece of green, under my photo. I added a small journaling card and part of one of the postcards underneath the photo too.
.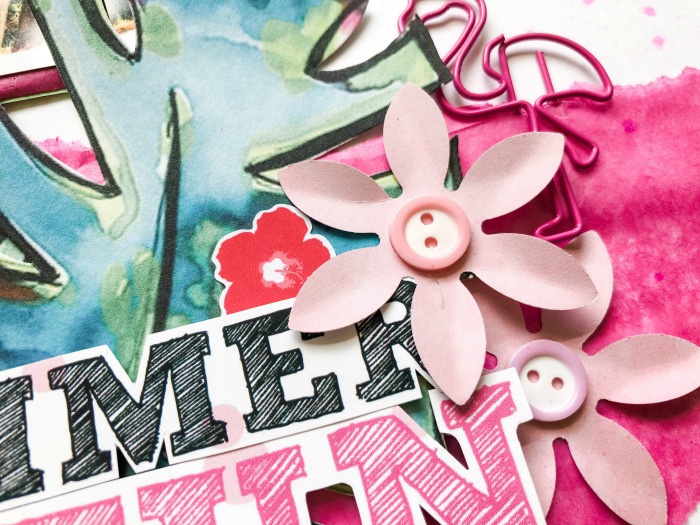 .
I finished off the embellishing with some stickers from the Dovecraft sticker book, the die cut flowers with a button in the centre of each and a flamingo paperclip (how cute?)!
Finally, my title was cut from the words that are included in the kit in a scribbly font which I adore.
.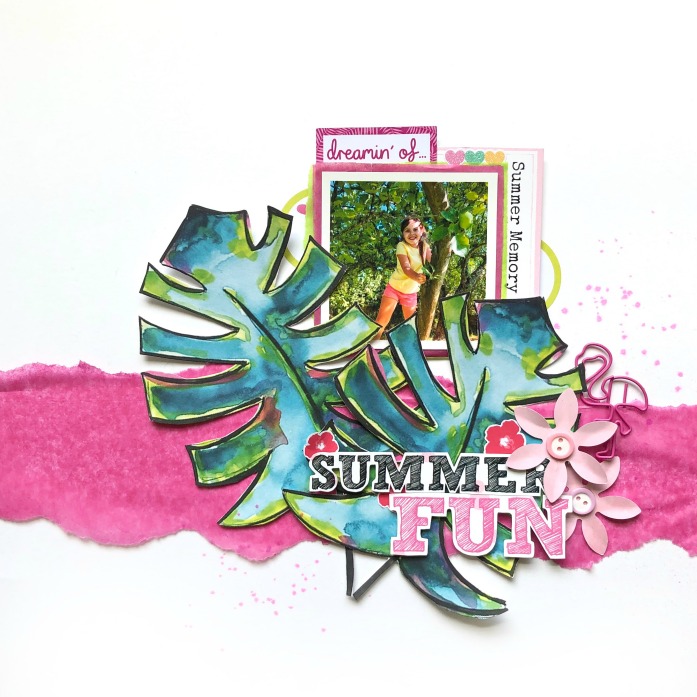 .
I am so happy with how easily it all came together and can't wait to show you the second layout I made. Thanks so much for looking!
Vicki