Tag Flip Happy Mail with Emma
.
Hey Guys!! It's Emma here. I have a happy mail project I'd like share with you. I made a tag flip but with a slight variation.
Instead of using only tags I also used a couple of bags so they could hold some goodies in.
.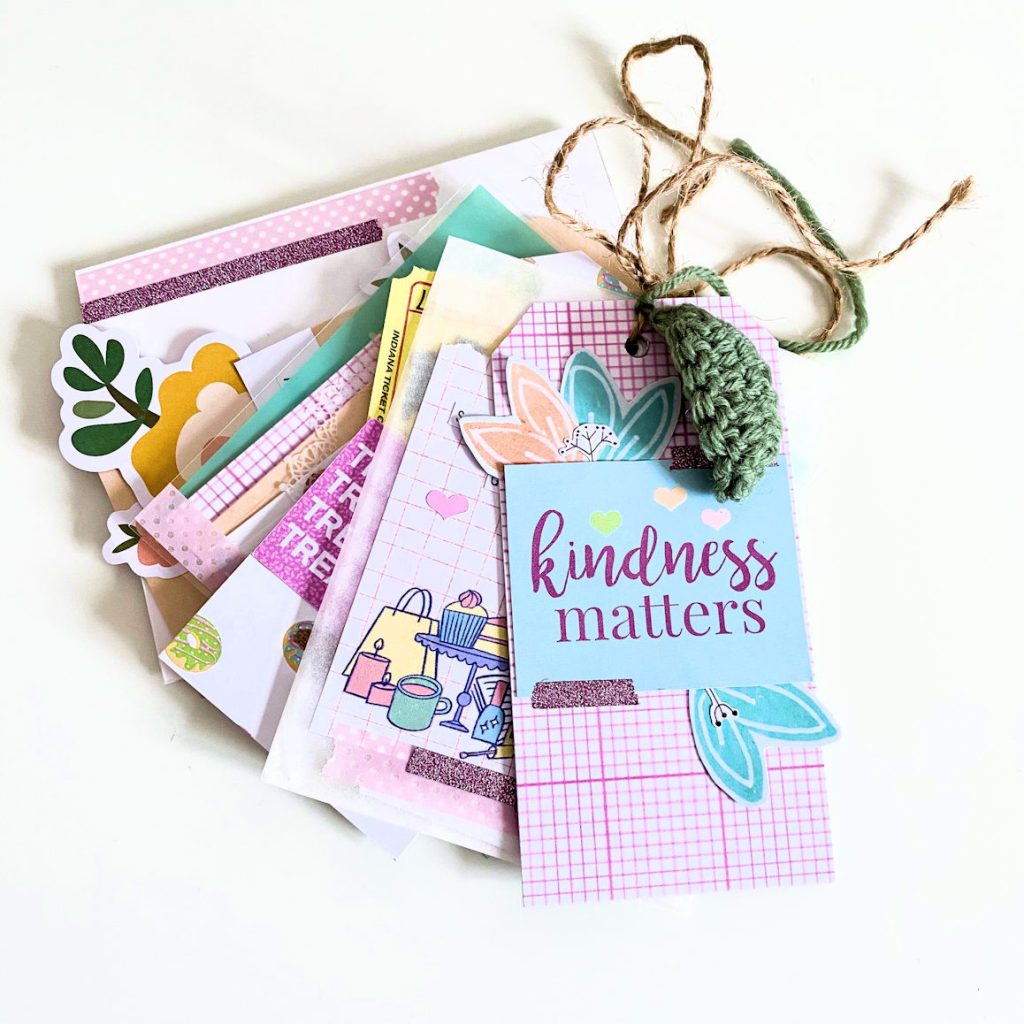 .
I started by taking all three tags from the kit and covering them with some of the paper. I re-punched  the holes and then decorated the tags by stapling the tickets to the tag and using the die cuts in the kit. I cut out flowers from one of the papers and stuck them behind the kindness matters piece that I cut out from the embellishment postcard. I also added washi tape.
.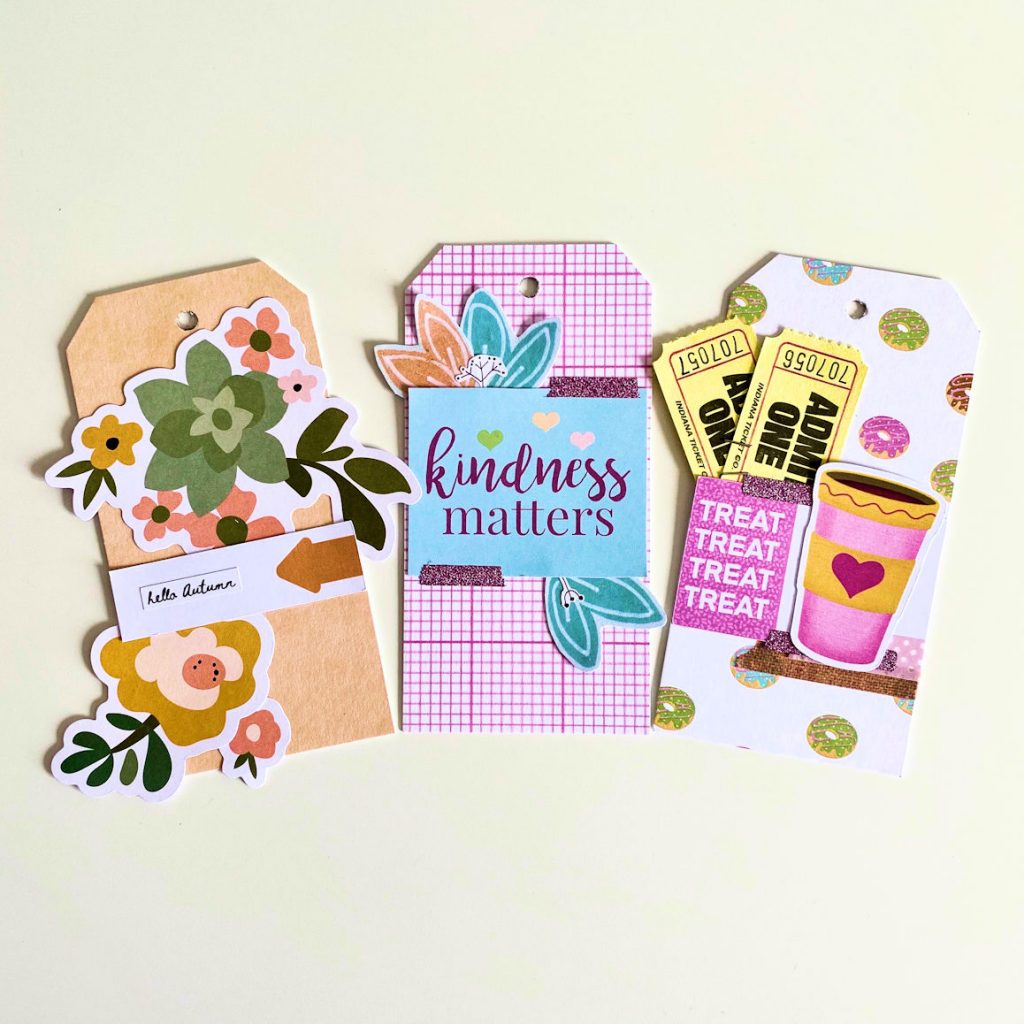 .
I chose three bags from the kit – the glassine, the cellophane and also the paper bag. I then decorated the bags, punching a hole near the top of each so I could add twine later.
.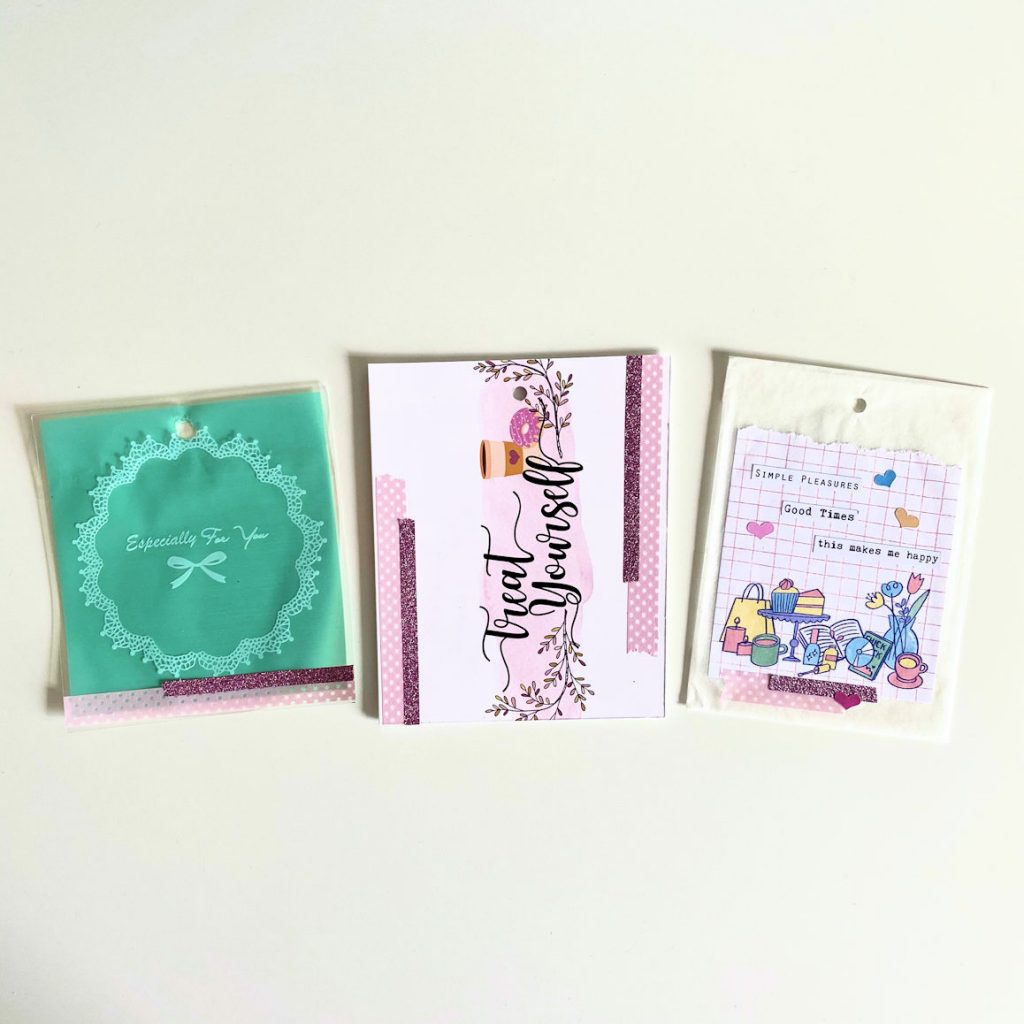 .
The paper bag had a bit of a rip in it where I had opened it so I covered that with a piece from the embellishment postcard and a sticker. I cut the "treat yourself" postcard down to fit on the open flap of the paper bag and adhered half of it down so the recipient would be able to get into the bag from the side.
.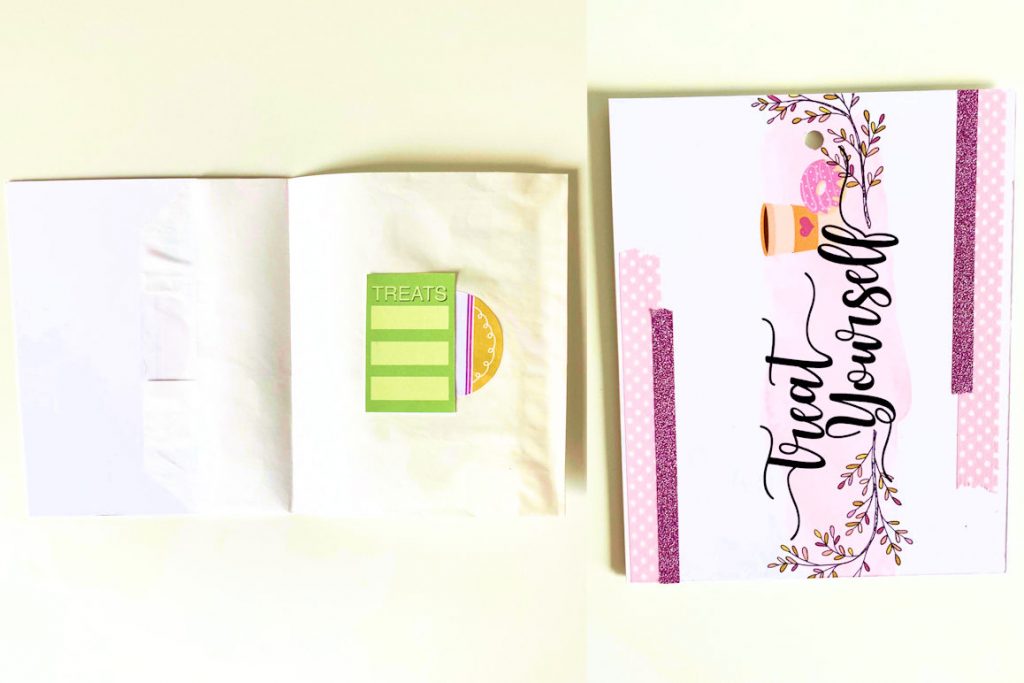 .
I added some washi, stickers and tags to the little bags as goodies.
I added the twine through all of the holes alternating between a tag and a bag. I tied the crochet leaf onto the twine and then tied the twine into a bow. I kept the twine and wool long so the recipient could use on other projects if they wanted to.
I hope you are all doing well. Take care,
Emma xx
Instagram – https://www.instagram.com/emmadurrans/
Youtube – https://www.youtube.com/c/EmmaDurrans/
**The washi was from my own personal collection and is not included in the kit.**