Taking Time for 'ME' – Creative Journaling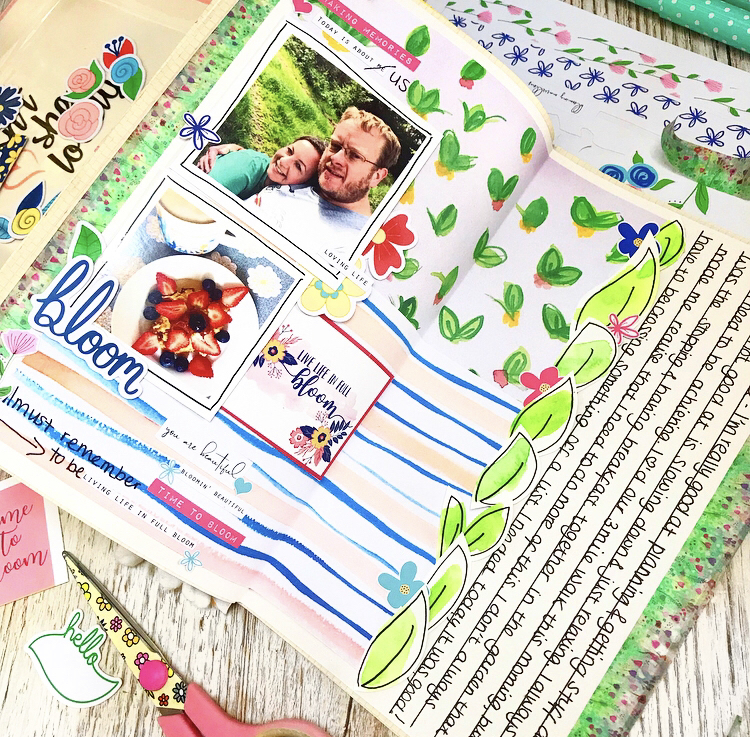 Hello!!  How are you? Are you having a good week?
This month in our lovely Lollipop Chat Group (find us here), we are talking about 'self care'. Something that many of us struggle with. I've been trying hard to focus more on this lately. I talked about it on my YouTube channel this week and also created this page in my Creative Journal. You can see the video here if you missed it.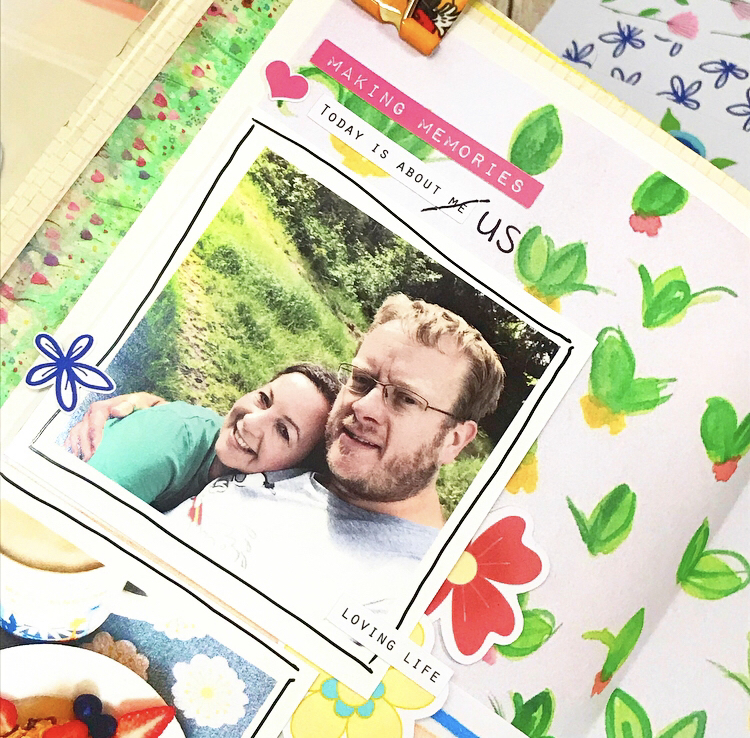 I used the new June 'Time to Bloom' kit for this page. I'd taken a photo of the 2 of us whilst out walking that morning. We are both really trying to make the time to do this at least 4 times a week now. It feels good getting out walking.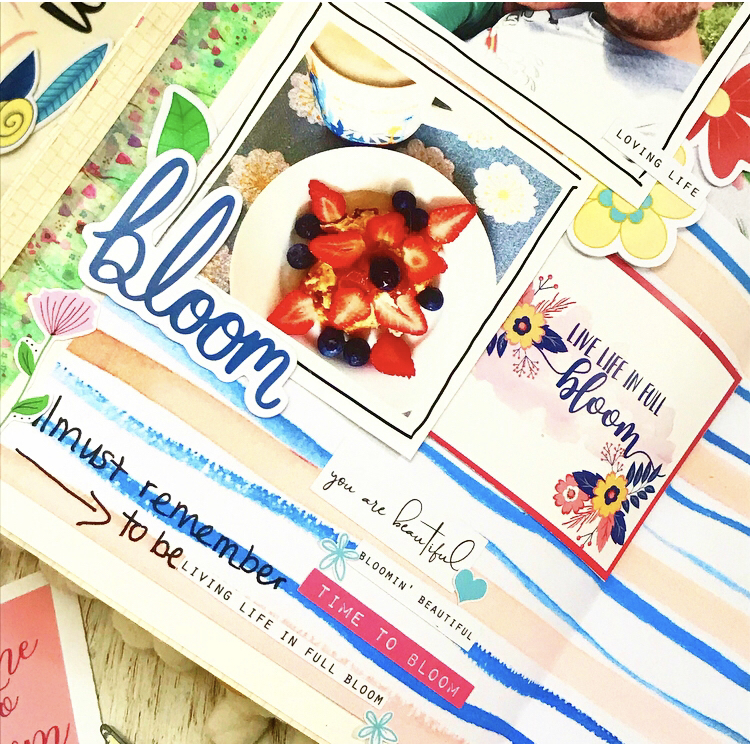 We then went home and I fixed us breakfast and we sat in the garden with it. Something we never do. I never usually stop for breakfast and I never sit out in the garden. It was this that made me realise that I need to do this more often.
I used the postcard, the stickers, the die cuts, the washi and the papers all from this new kit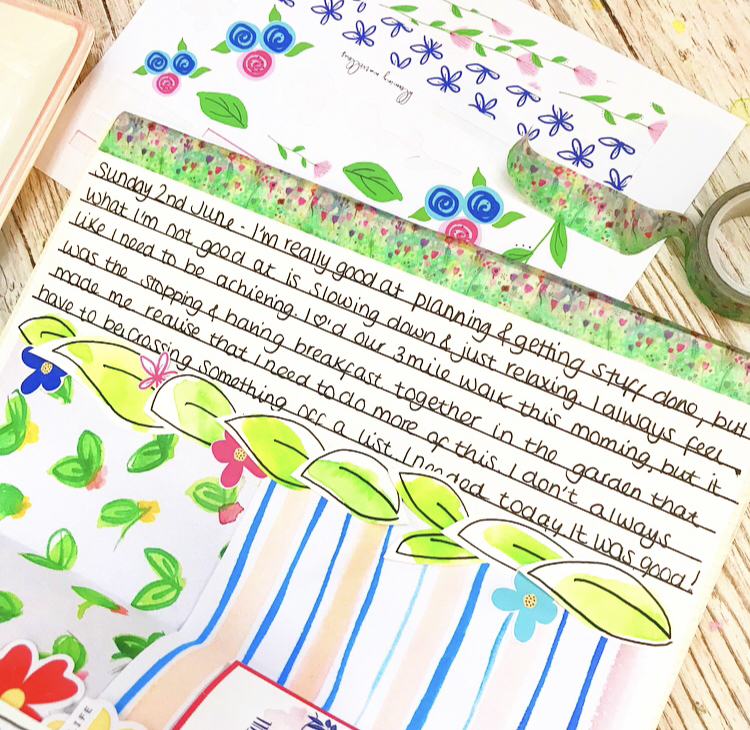 There was a gap on my page so I added some lines for my journaling.
This page was quite different from my usual pages but I'm really happy with it and I love the contrast on patterns and colours too.
If you love creating too, come and join us in our Lollipop Group for an evening of 'Scrap & Chat' tonight, 7pm UK time. There will be lots of challenges and chat.
And if you wanted this 'Time to Bloom' kit you can buy one here. They ship on the 17th June.
Can't wait to see you there.
Lisa xx