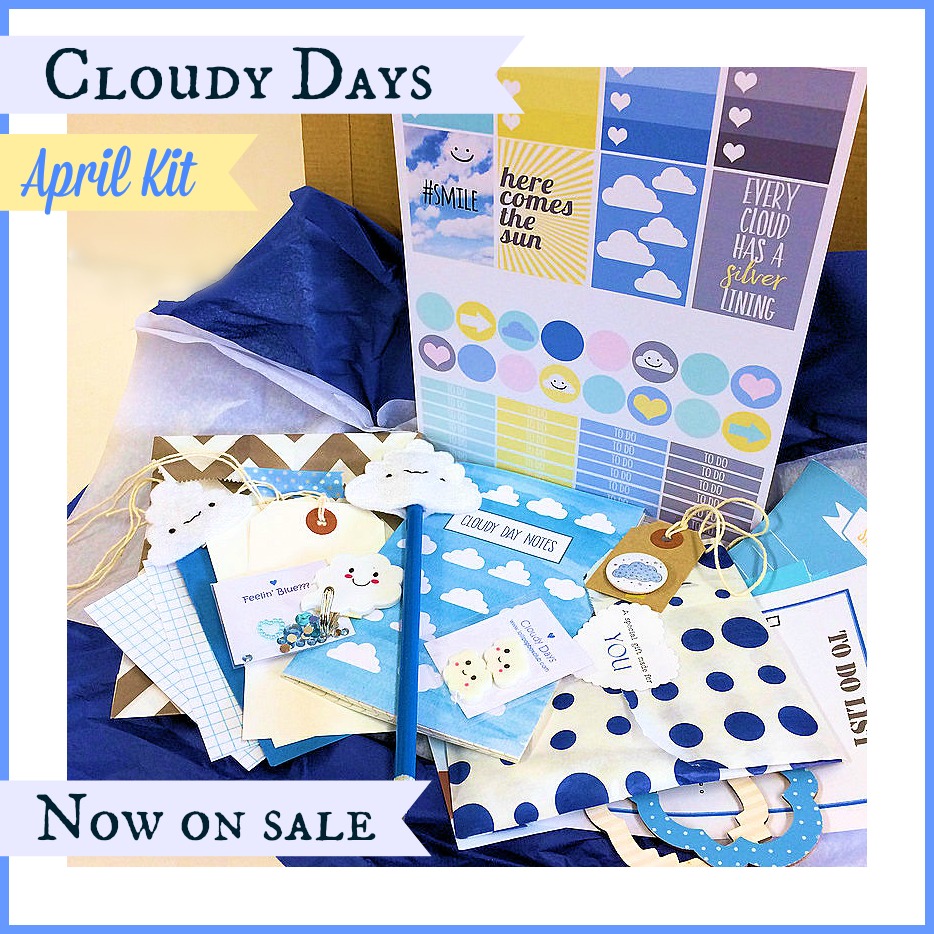 This kit will definitely brighten any cloudy day. It's sure to put a smile on your face.
 If you love stationery……if you love notebooks…..if you love fun embellishments…..if you love things for your planners……if you love crafty bits……if you love surprises, gifts, opening lots of little packages and of course HAPPY MAIL then you will love this month's Kit.
We have a wonderful collaboration this month with Pygmy Cloud. I am so happy with the Cloudy Days Notebooks that have been made for us and we also have cute notepaper from Pygmy Cloud.
The very sweet Andie from Andies Accessories  has been busy making for us again this month. We have the cutest pencil with a smiley cloud pencil topper and a matching clip. Use it on your planners, as a brooch, on your bag, on your craft projects….they are just so cute and they are sparkly too!!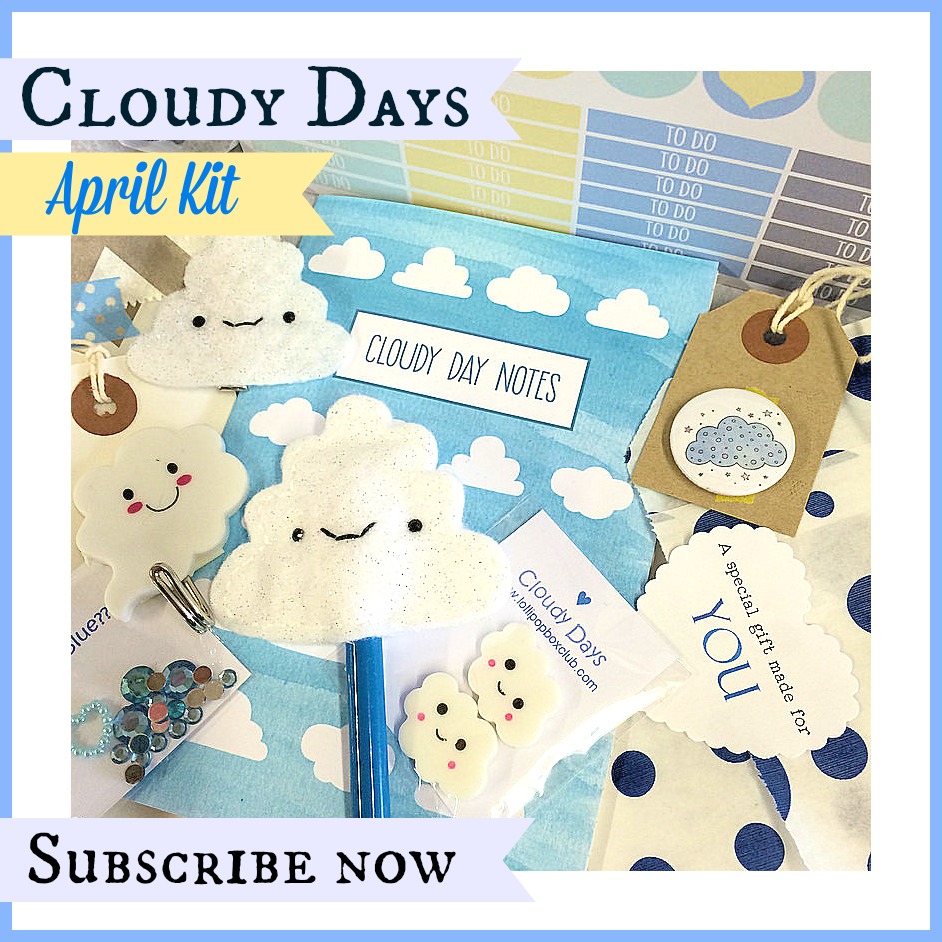 We also have the sweetest badges made by Jilly Jilly. I just love Jilly's designs. Her work makes me giddy.
You will also receive a fab exclusive printable this month. It's my favourite so far, they just get better and better. It's full of fun pieces to use on your planners and scrapbooking pages. If you are a subscriber you will also receive a free code in your kit to be able to download and use time and time again.
Have you noticed that sweet cloud hook?????
And as well as all of this you will also receive lots of cute note papers, embellishments, a mini DIY kit, a treat bag of goodies, a mystery gift that has be especially made for us and of course your lollipop.
Lots and lots of treats for you this month and it's all just so adorable. Remember there is always an element of surprise with our kits. We don't tell you everything, we want you to have surprises too.
All of this from just £15 (free UK delivery) make it your's by clicking here. Kits will be shipped after the middle of the month.
Lisa xx