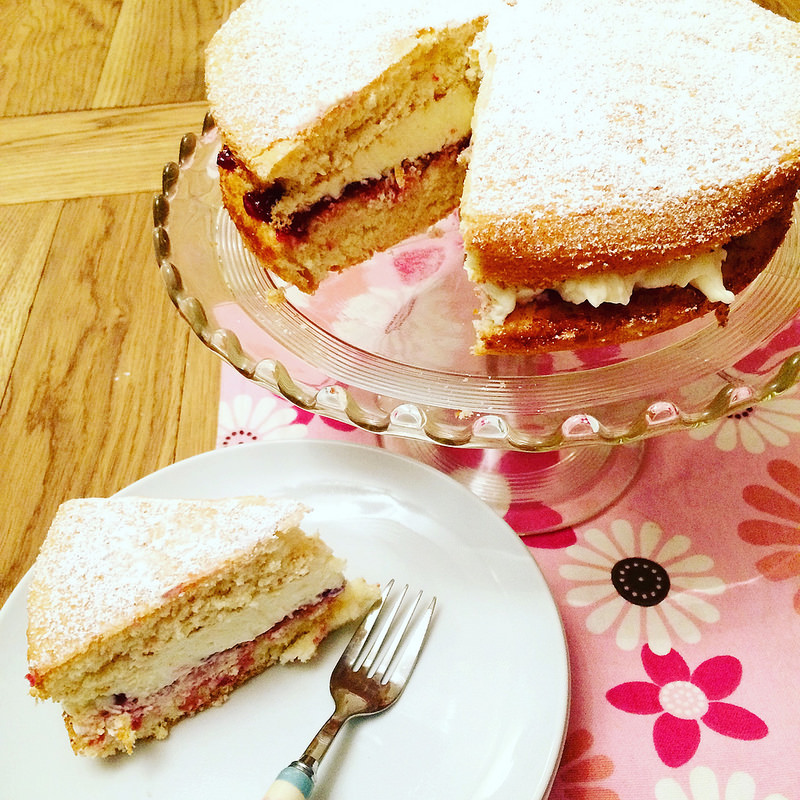 I'm starting the week off for a change with fluffy sponge cake. This whisked sponge is so light and fluffy like clouds. It's one of my favourite cakes to make. Perfect for afternoon tea.
The ingredients are pretty simple:
4 eggs
100g Caster Sugar
100g Self Raising Flour
1 tsp baking powder
Small carton of double cream
Strawberry or Raspberry Jam
And a little icing sugar
You'll also need 2 round 8" tins.
How to make:
Preheat the oven to 180c/350f/gas4
Into a large mixing bowl add your sugar and the eggs and whisk well until thick and pale. This should take around 5 mins.
Ass the baking powder to the flour and mix.
Now start folding in the flour with a metal spoon in to the egg and sugar mixture. Becareful not to over mix. You need as much air in it as possible.
Grease your tins well.
Pour your cake mix in to the tins equally and bake for about 20 mins until nicely risen, a little golden and they pass the skewer test.
Remove from the tins and allow to cool.
Now whisk up the cream until nice and thick. I like to add icing sugar to my cream. Not too much, but enough to add a little extra sweetness, so start with a tablespoon and add to taste.
Spread a good layer of jam over the base. I like to add lots and then add the cream and sandwich together.
To finish sieve some icing sugar over the top.
You could also add strawberries in the centre of your cake if you have some.
It's such a deliciously light cake. Always a winner in our house.