Hello Lovelies!
Here's a quick and easy creative journal page for you guys today!
So, I seem to have many creative journals.
My Midori notebook has become a cross between a creative journal and an art journal…what is the difference?
I don't go too crazy in my Midori notebook, (I'm pretty sure I could, the pages are fab and take watercolour really well!), but this journal is more for writing.
Considering Lisa's challenge of journalling about changes going on in our lives right now, I figured I need a bit of space!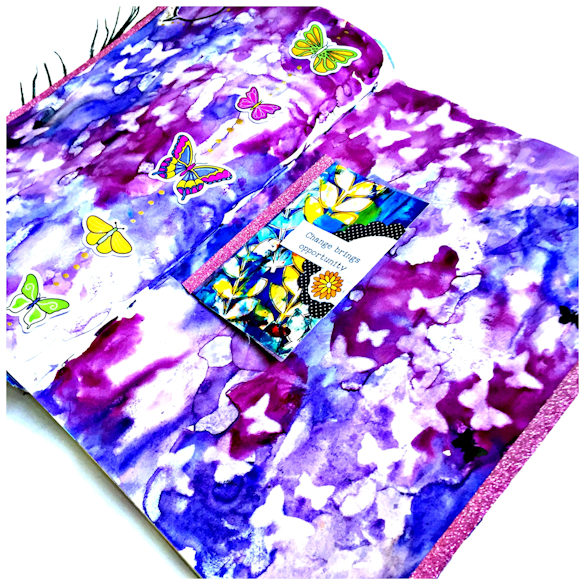 Using Daniel Smith's watercolours, I created the background with shades of purple and used the stencil and a baby wipe to create a resist-look. Love this technique!
I HAD to use the packaging with Lisa's artwork on it for a tip in! I didn't really want to cover it so I stuck a quote on it from the DIY kit. 
I used the butterfly die-cuts to give it a pop of different colours and I used the speech-bubble stamp for the date. And of course, added gold leaf pen touches!
Until next time!!