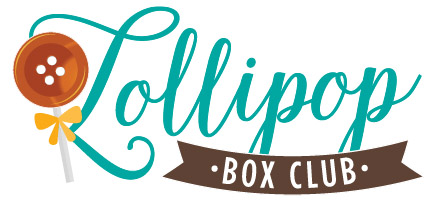 A quick and fun 'did you know?' post today…
Did you know……
– that I had the idea for this business one Sunday afternoon, mentioned it to my hubby that evening and instantly came up with the name 'Lollipop Box Club' and started setting up the business the following day?? (I'm an all or nothing kinda gal!!)
– that my lovely hubby Ade is the techie one in our relationship. He's the one behind the website and all the techie stuff. I just like making pretty things.
– that we both work from home. I have a studio down the side of the house and Ade works as a project manager for a big US company and works from his office upstairs in our home. (this means that I have an onsite IT support at all times!!)
– that I'm a workaholic. I work from the first moment I can in the morning and finish around 10-11pm each night. The work comes in to the house and in to the lounge in the evenings so I can have family time. 7 days a week. But the worse thing is, when I stop working, like when it was my birthday and we had a night in a hotel….I fall asleep. I'm so much fun!!
– that I also have a wedding business that I've had for the past 11 yrs now. Funky Fairies
– that I've set up a chat group on facebook for those of you who want to talk kits and crafts in general. Just type –  Lollipop Box Club Chat in the search box.
– that you can find us on instagram. @lollipopboxclub
– that I'm a real homebird. I love working from home and love the days that I don't need to go out at all, but yet I love travelling and constantly plan the next big trip.
– that if I'm totally honest, I am slightly bonkers!!
Lisa x