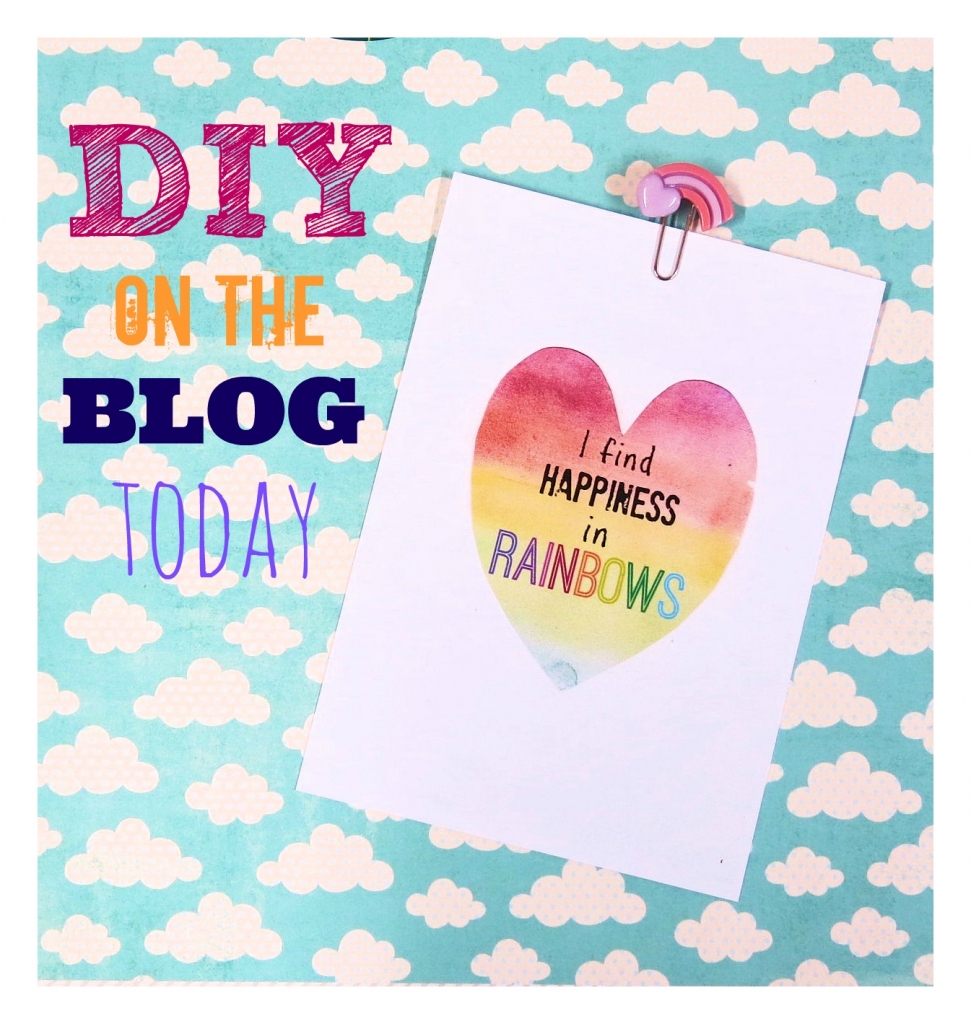 Fancy making your own rainbow art today?
It's easy peasy and looks really good.
All you need is:
– Water colour paper (ideally as this will work best)
– Water colour paints & a wide brush
– Scissors & white paper
– Scanner, pc & printer
1. Start off with your water colour paper. You can use other paper too, but this will work best. I've taken a nice wide brush so that I only need to do one stroke at a time. When brushing the paint across your page, keep your brushes in the same direction.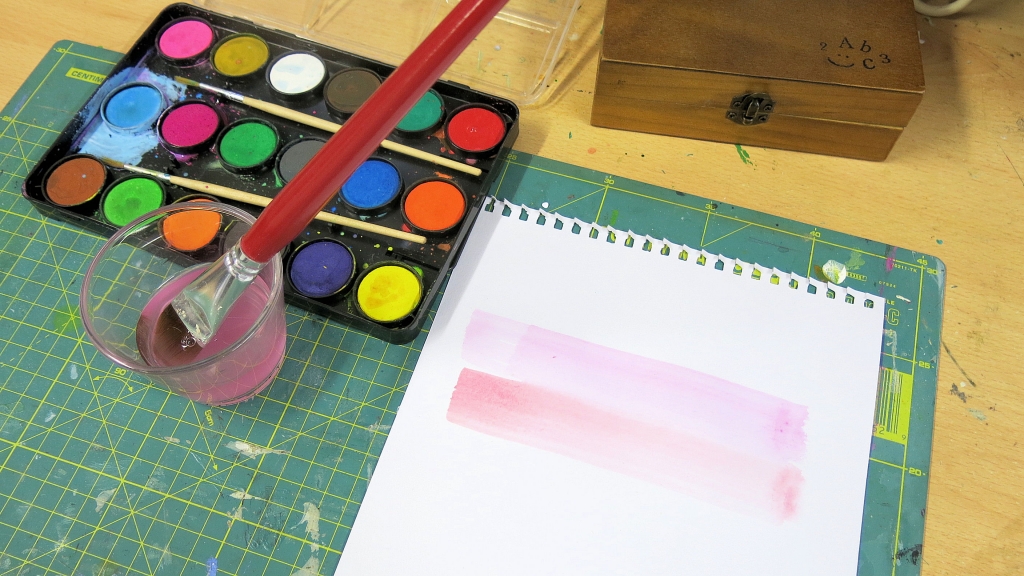 2. Repeat using the paints until you have all your coloured stripes. I did go over mine to make them a little brighter.
3. Either leave to dry or use a heat gun. Becareful that the paints don't run when moving the paper. When it's dry gently fold in half length ways, but not so that you make a crease. Now cut half a heart with the fold being in the centre.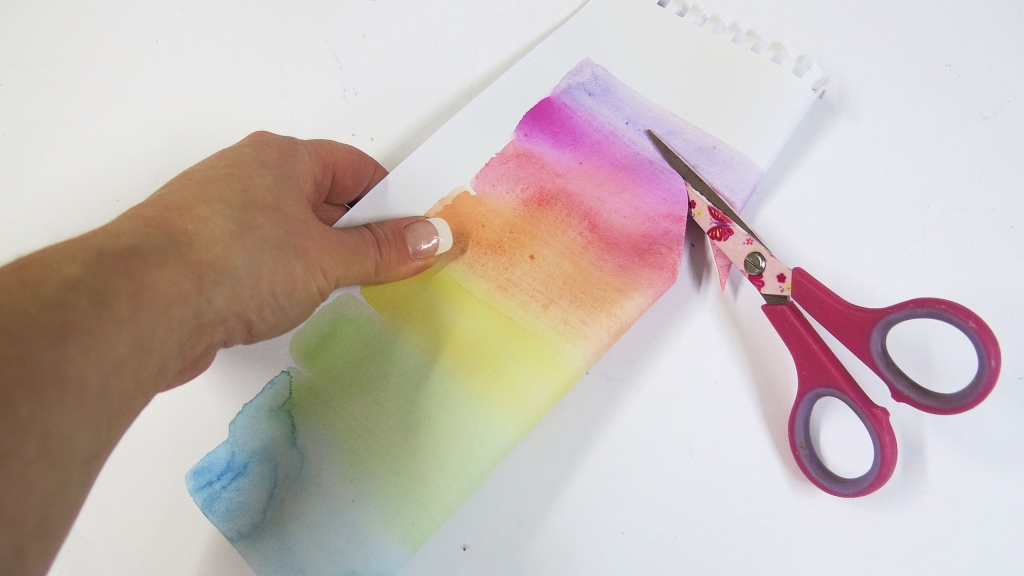 4. You will be left with a heart like this.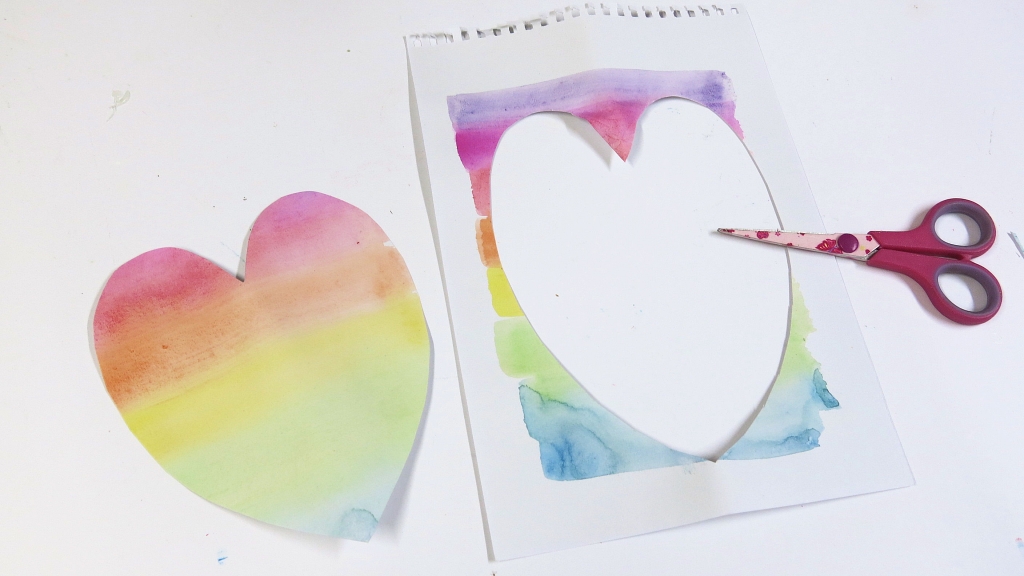 5. Stick it to the centre of a piece of white A4 paper.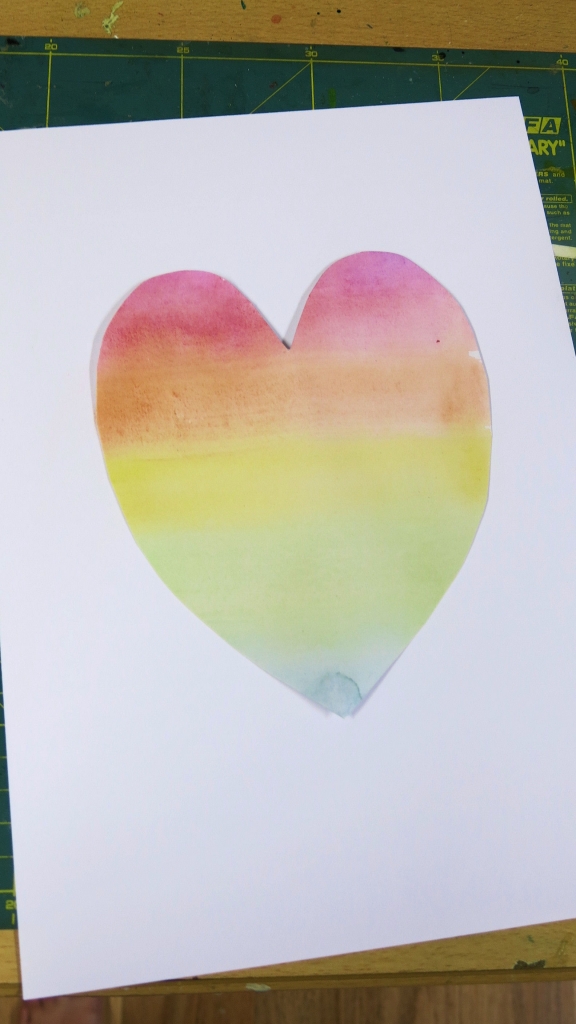 6. And now it's time to scan. Once it's been scanned and saved, I use picmonkey.com to add my words. I love this site. It's so much fun.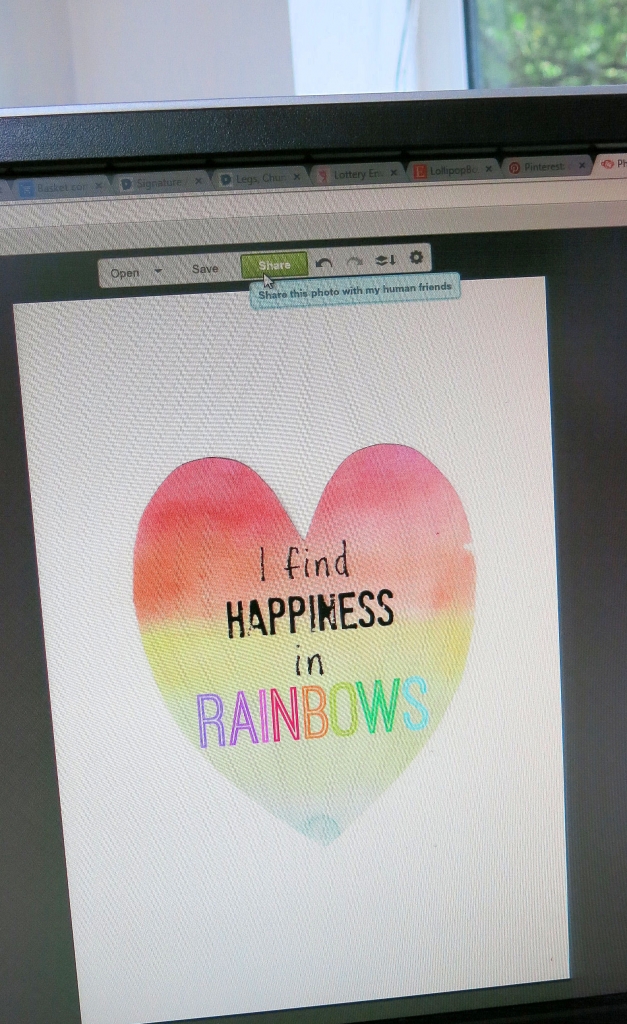 7. You can save the finished piece and print off. I've popped mine in to a frame and added to my studio gallery wall.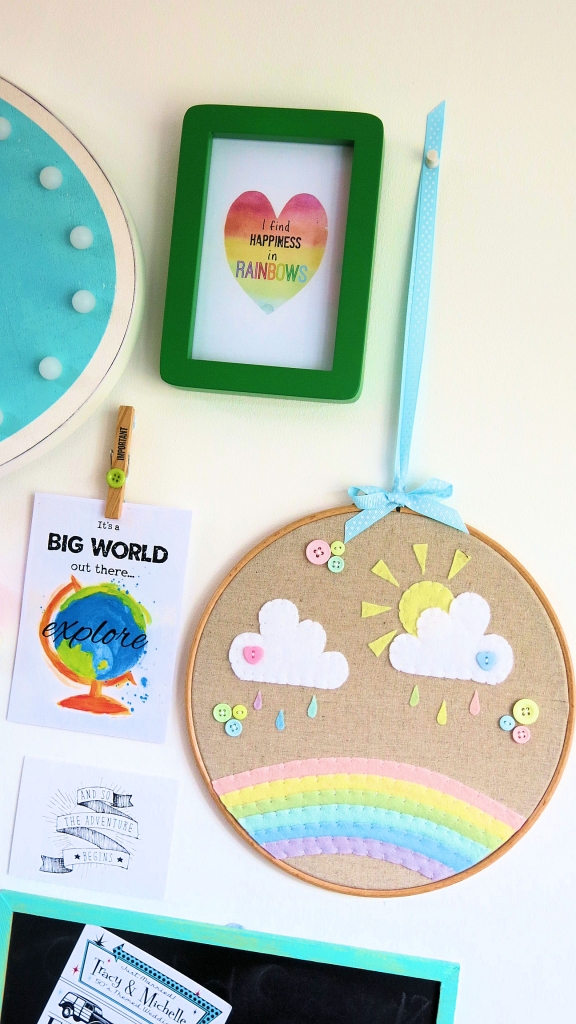 You could use your's on a card, on a scrapbook or project life page, in your planners….so many ways. And as it's been saved, you can just print it off and use it time and time again.
The ideas are endless. It's so quick and really fun.
Enjoy!!!!