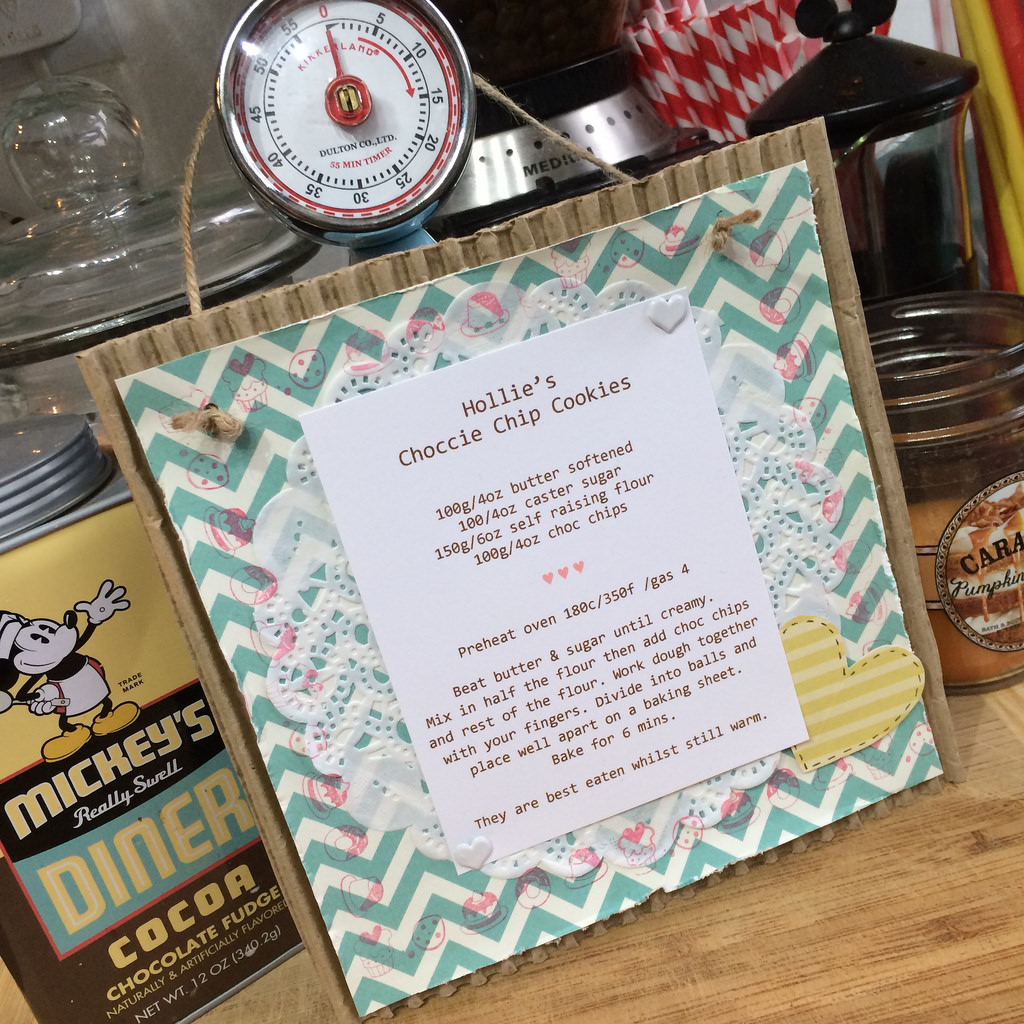 I love making these cute recipe Cards. I've made them for my favourite recipes that I use the most and hang them in my kitchen so that they are easily to hand.
In the Coffee & Cupcakes Kit there is a DIY kit for you to make one of these. They are very quick & easy to make.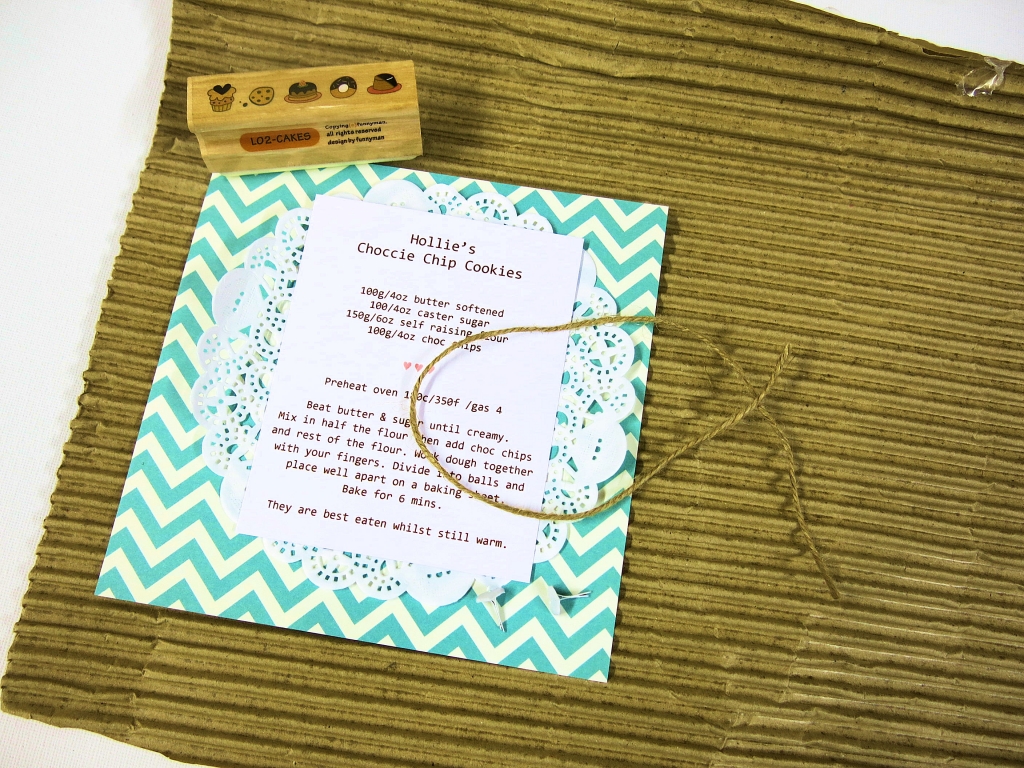 To start you will need a 6×6" piece of patterned paper, doilee, recipe card, rubber stamp, piece of string and a piece of cardboard that's larger then the patterned paper.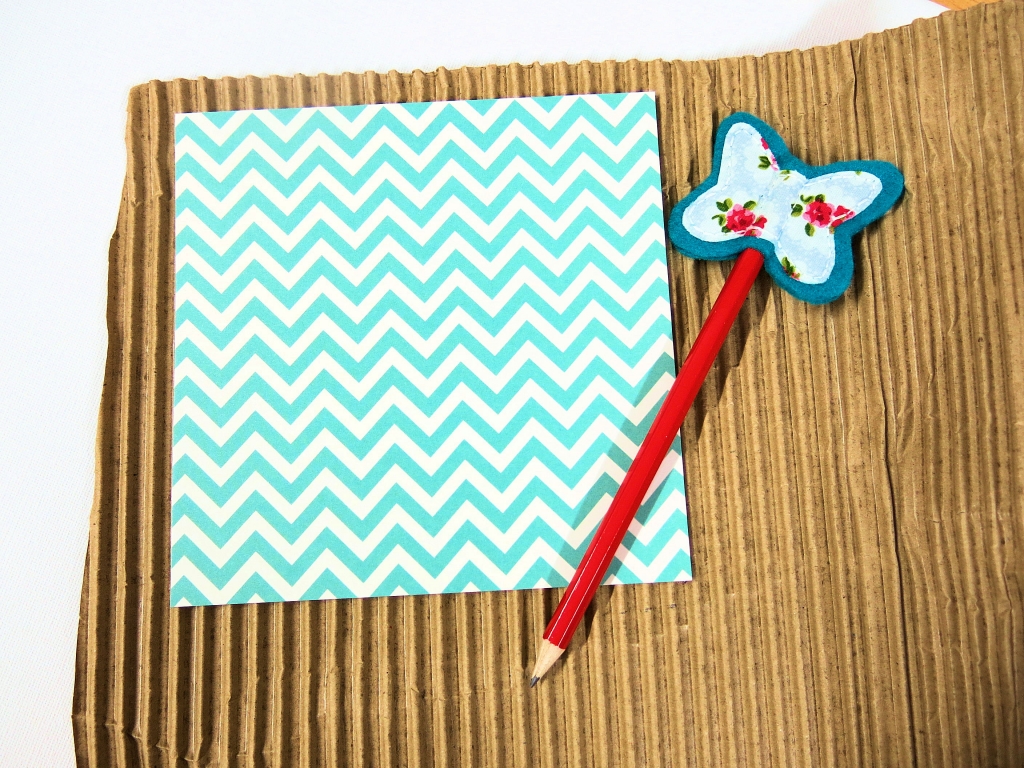 The piece of cardboard needs to be larger than the pretty paper, so by laying the patterned paper on the cardboard, mark off where you need to cut. My cardboard is just from some used packaging.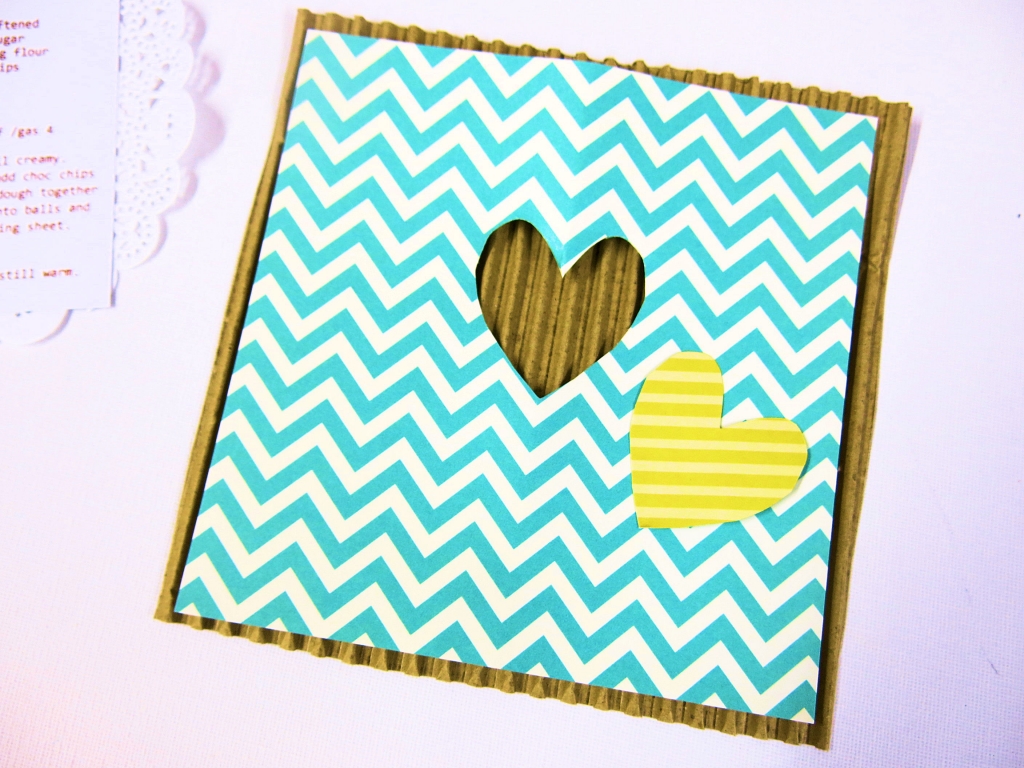 I want to add a heart at the end of the project, so I've gently folded the card in half to cut out a heart. You won't see the heart space in the middle as the recipe will cover it. The heart can be put to one side for now.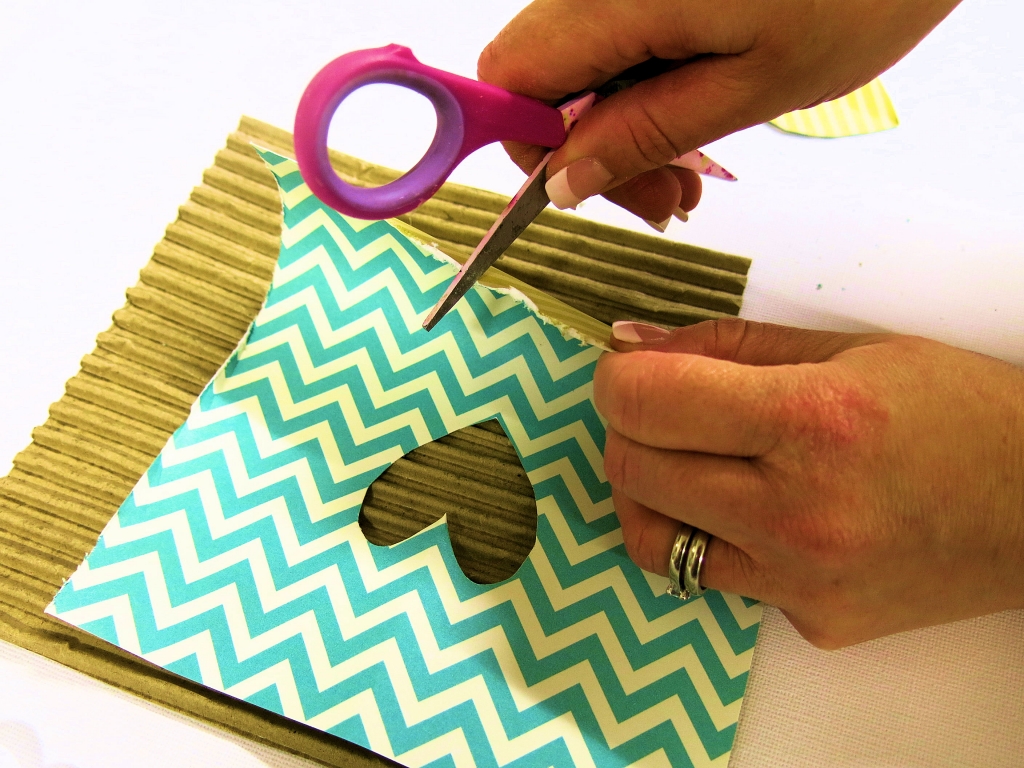 I've distressed the edges a little by scraping down the sides with a pair of scissors. Make sure you do this away from you and not towards your body.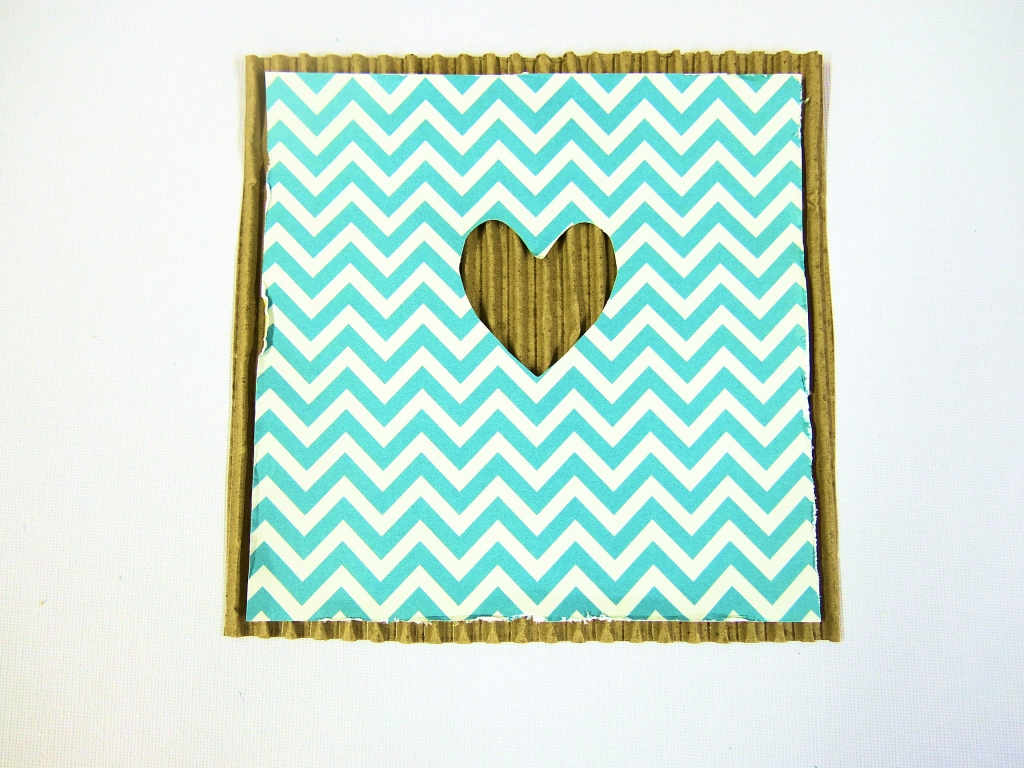 The patterned paper can now be stuck to the cardboard. I used double sides sticky tape.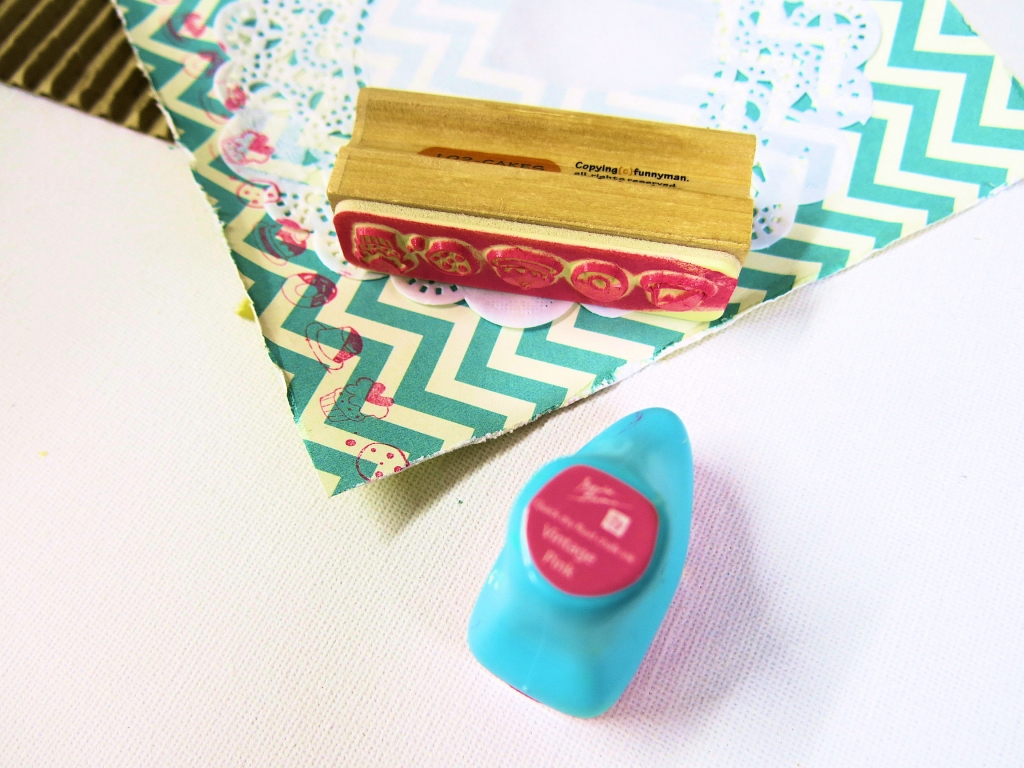 The doilee gets stuck in the centre and then the recipe card. Now it's time to stamp the edges. I just adore the cupcake stamp that comes with this kit. It's one of the cutest rubber stamps I've ever seen.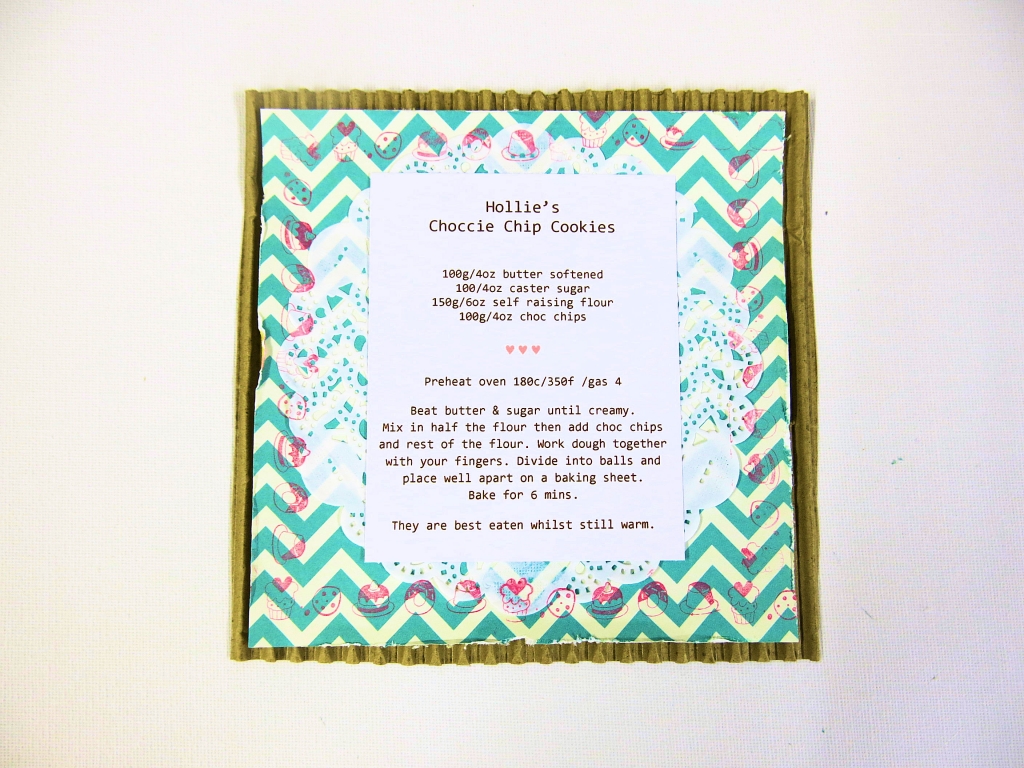 It now looks like this.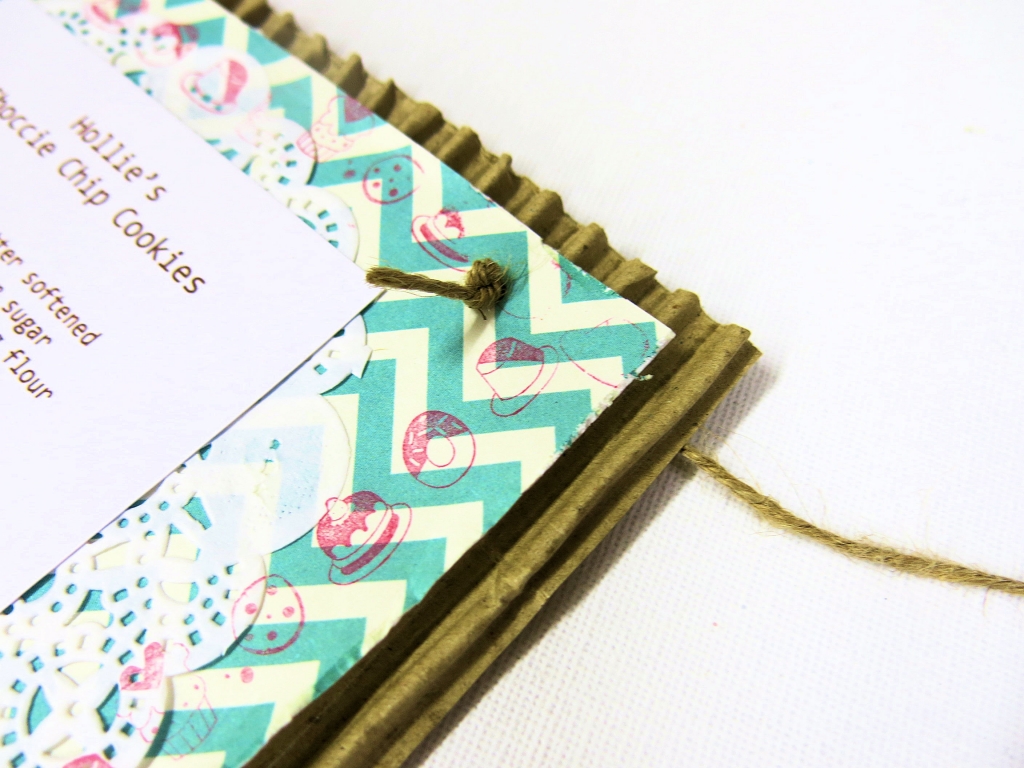 Holes need to be added at the top and the string threaded through and tied at the ends. This enables you to hang up the card.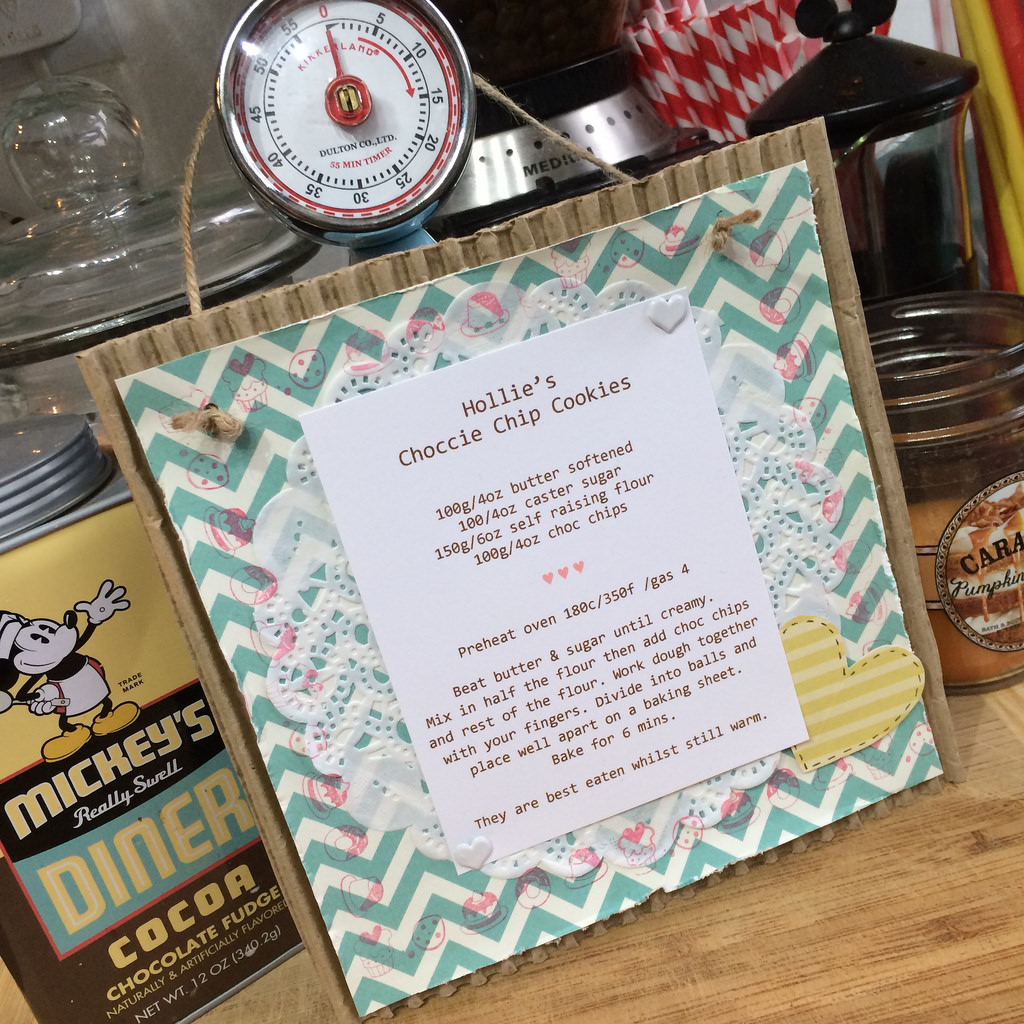 Then add the little heart that you previously cut. It's ready to hang now. You can type up any recipe to add. They make lovely gifts. One year for my Mum I added a little binder clip to the top and printed off all our favourite recipes. Whenever we baked anything nice, she would always say, "You" have to give me the recipe for that', so we did…..all of them in one go!! You can then just add the recipe card that you want to use to the front.
I've also taken a photo of what we've baked and used that on the card before. This is one I made ages ago and hangs in my kitchen from my cook book stand.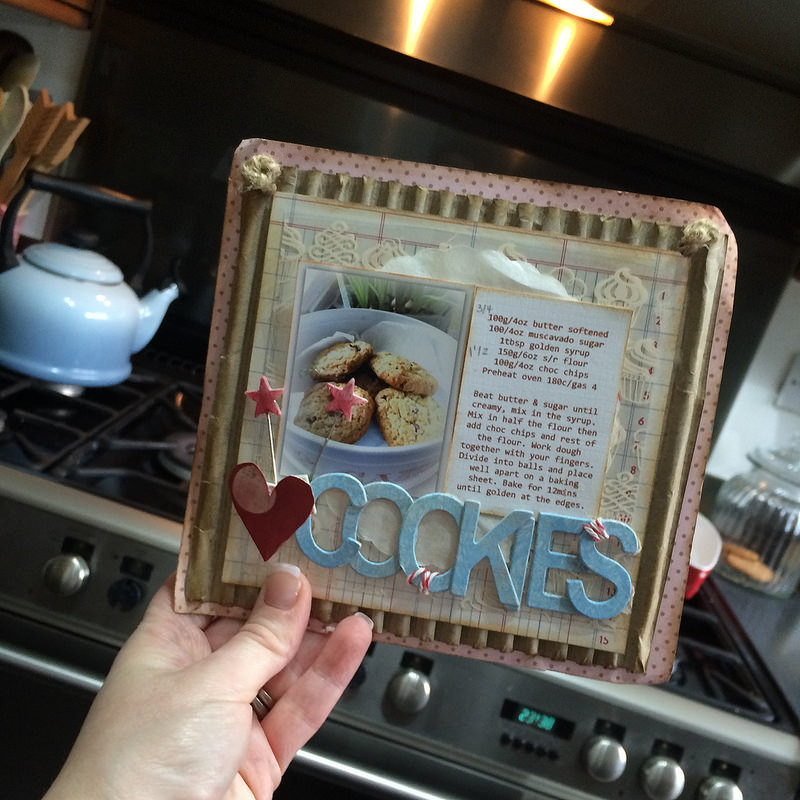 I hope you like this little DIY idea. It could make a lovely Christmas gift for someone.
There are just 5 'Coffee & Cupake' Kits lefts now here. They include the DIY kit to make this, the cute stamp and lots lots more.
Lisa xx