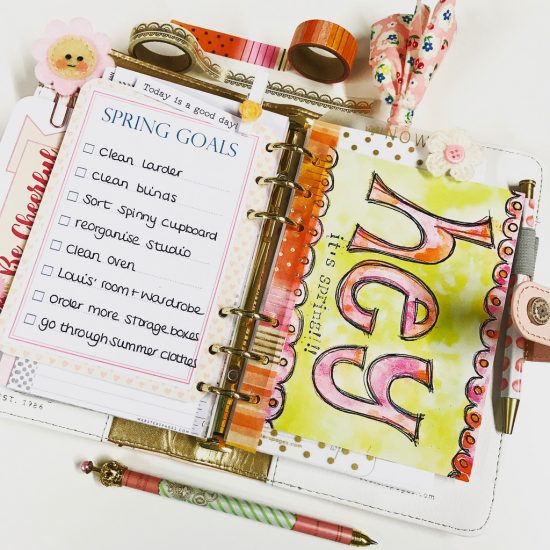 This is the first year that I have set myself some Spring goals.
There's always that feeling of needing to 'Spring Clean'. Everyone starts talking about it and you kind of feel like you should be doing it too.
I always like to have a good sort out before Christmas. Kitchen cupboards, kids rooms etc… but I'm also feeling like there are some extra chores that I could be working on, so I've decided to set myself some Spring goals.
 
I am including this list in this month's kit, so you can join in too.
I often find that if it's there in black and white, then I'm more inclined to do it. I even ordered myself a new blind duster last week, so that's a step forward in the right direction.
I trimmed the list down and stuck it to some patterned paper from the kit and added some holes.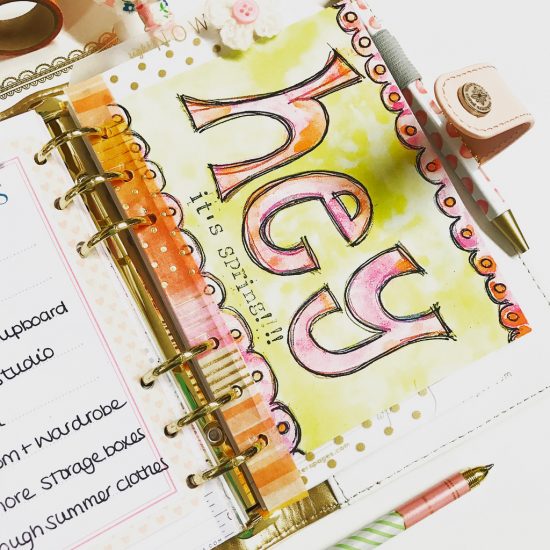 I also added the postcard from this month's kit. I took some of this month's washi and taped along the edge front and back, so that there was no sticky side . I could then add my holes along the washi.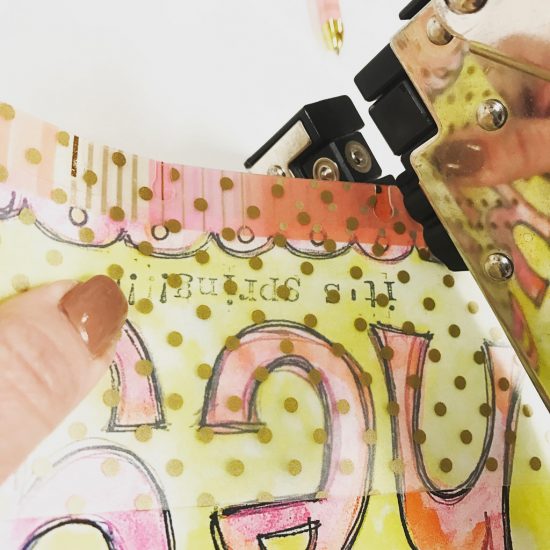 To make sure my holes were lined up so that it sits neatly in my planner. I held my planner page marker over the postcard and used the holes to punch inside like this.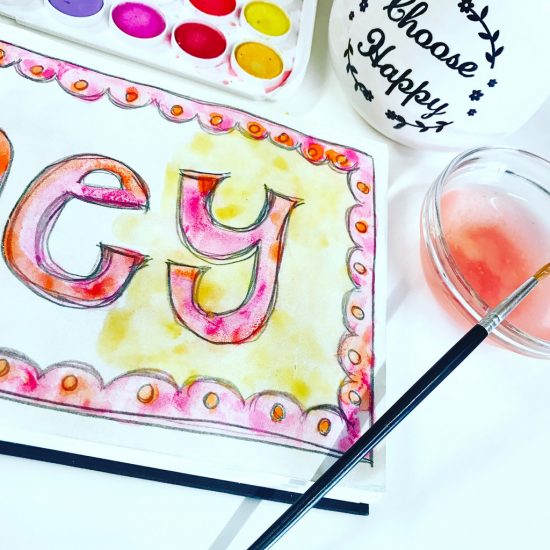 And here's me painting the postcard for the kit. They are so much fun to make.
Good luck with your own Spring goals. Obviously they don't have to be cleaning related. It can be anything that makes you feel good.
have you been meaning to clear out your handbag

does your stationery drawer need reorganising

have you been wanting to take some items to charity/goodwill

are you wanting to get out and exercise more now the days are getting longer

eat cleaner
You can set your goals to whatever suits your life right now.
Good luck!!!