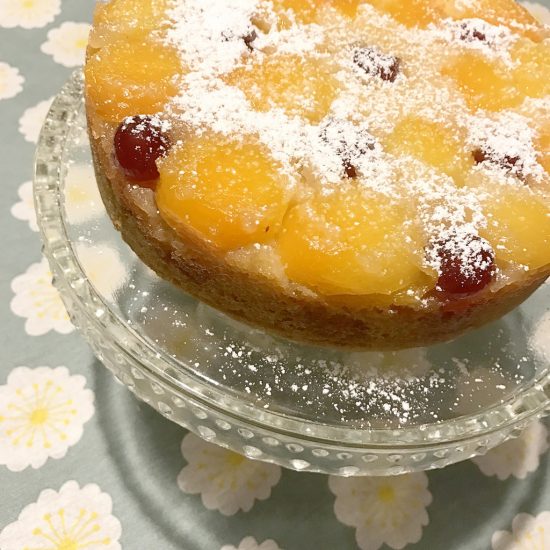 I have a yummy yummy recipe for you today.
Upside Down Cherry & Apricot Cake.
This cake is really  good as a weekend cake. We like it as a dessert. It's quite sloppy, so not so great as a lunchbox cake.
Here's what you need…
For the topping:
2 oz Butter
2 oz Brown Sugar
Tin of Apricot Halves and a few Glace Cherries.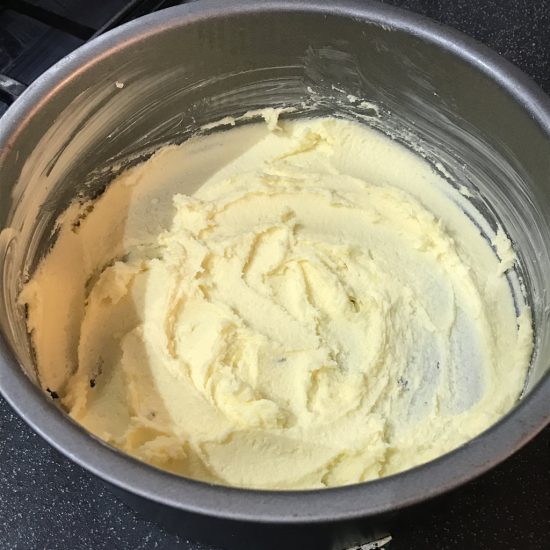 As this is an upside down cake, you start with the topping first.
Cream together the butter and sugar. Grease the outside of a loose bottomed cake tin and spread the sugared butter on the base of the tin.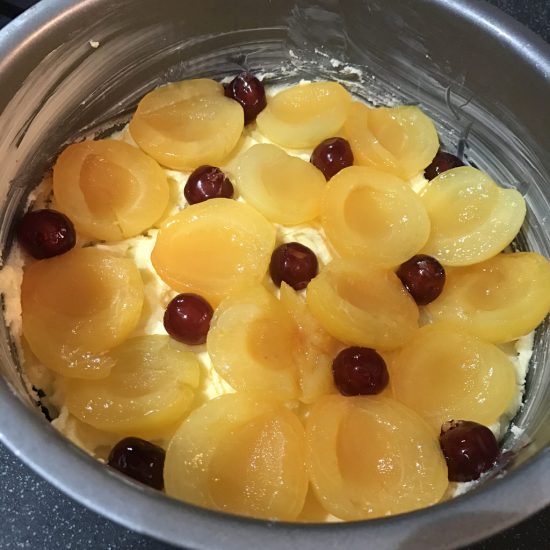 Place your fruit on the base pressing it in to the buttery sugar.
And now on to the cake mixture.
You will need:
4 oz Butter
4 oz Caster Sugar
6 oz Self Raising Flour
2 Eggs, beaten
Cream together the butter and sugar until nice and creamy and light. Slowly add the some of the flour and some of the beaten eggs and carry on mixing and repeat until everything has been mixed together and is a lovely pale colour and nice and light.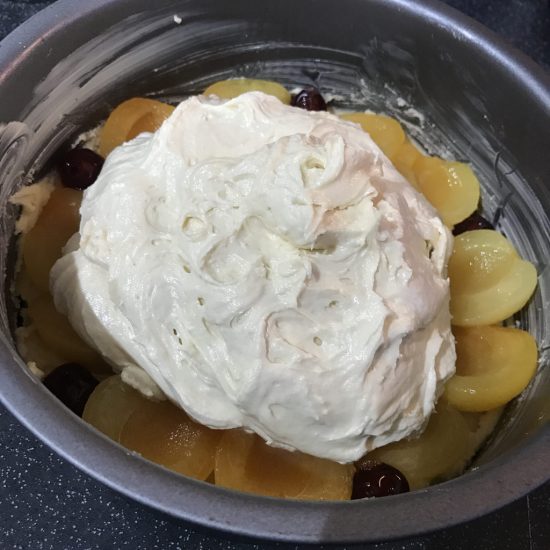 Then spoon the mixture on top of the fruit until the fruit is completely covered.
Bake on 180C / 350F for about 45mins, until the cake is golden and well risen and firm to touch.
It's important that the cake is left to cool in the tin. Then it can be removed. It needs to be flipped when it comes out of the tin so that the fruit is on the top.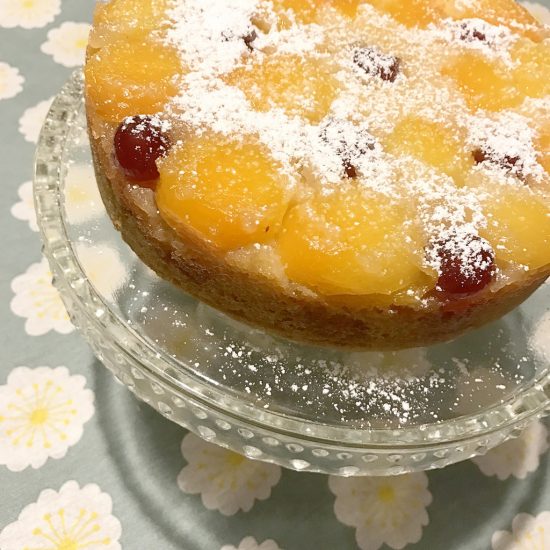 It can then be sprinkled with icing sugar.
Its such a yummy cake and a nice alternative to the traditional Pineapple Upside Down Cake.
Enjoy!!
And I also have a winner for you today!!
Thank you to everyone who joined in with this months giveaway both here and on Instagram.
Our lucky winner was already announced on Instagram….Congratulations to Naomi Rose!!
Have a lovely weekend everyone xxx