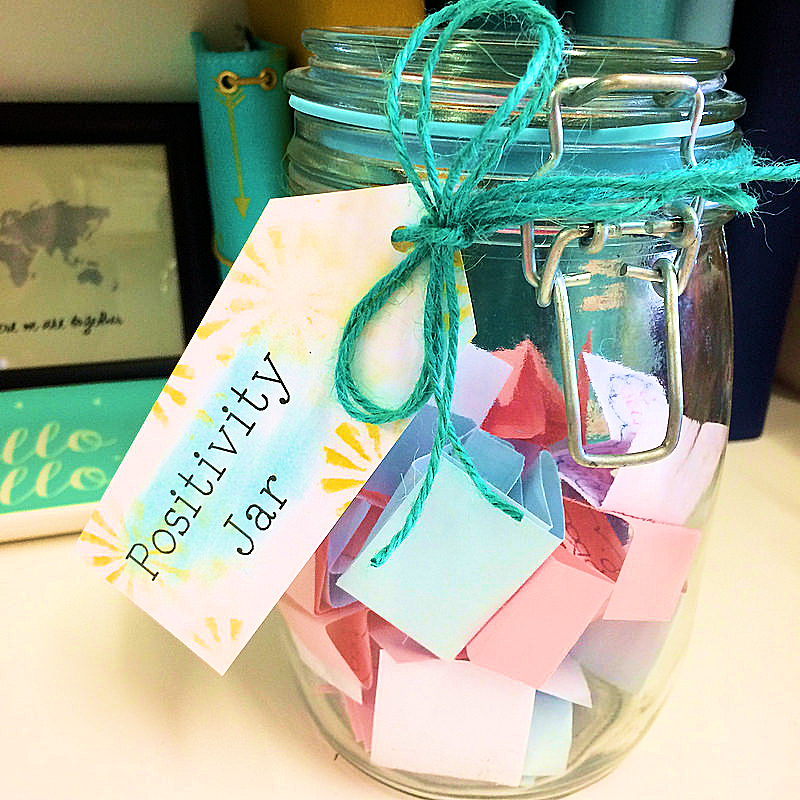 Our month here on the blog is all about positivity. Making things happen! Improving your life!!
Too often we take a back seat. We stick everyone else up in the front and just go. It's too easy for this to become the norm and before long you sit back and think "When did I last do anything for me?". Sound familiar?
So this little jar today, is a feel good jar. It's about taking time out in the day, just a few minutes, to improve your life. Sounds easy! It really can be.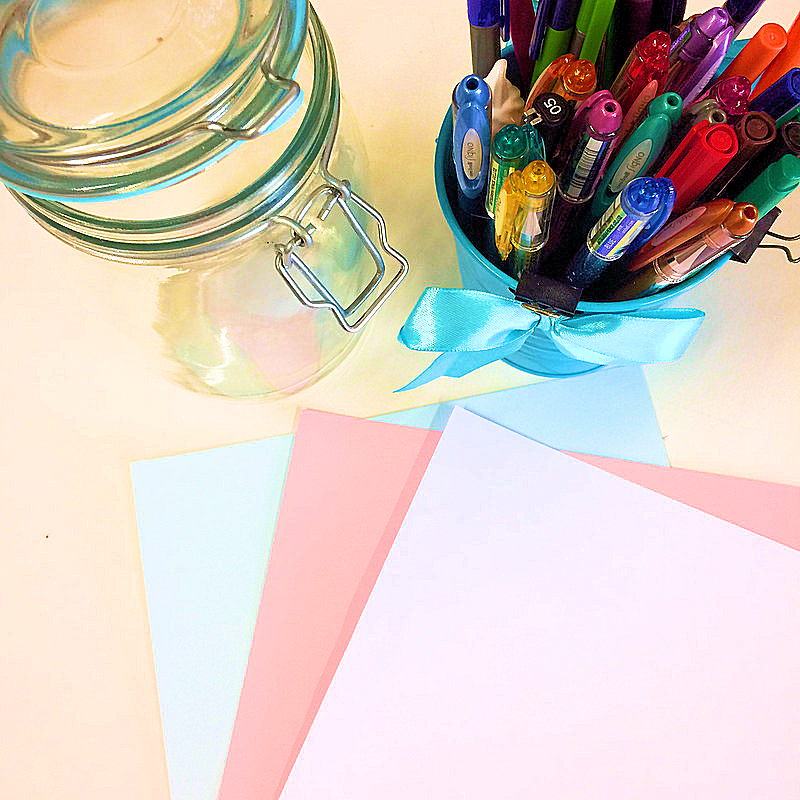 You don't need much. Just a clean jar. I've used a kilner jar, but you could even wash out a large jar that contained coffee or pickles. You will need scrap paper or card and some pens.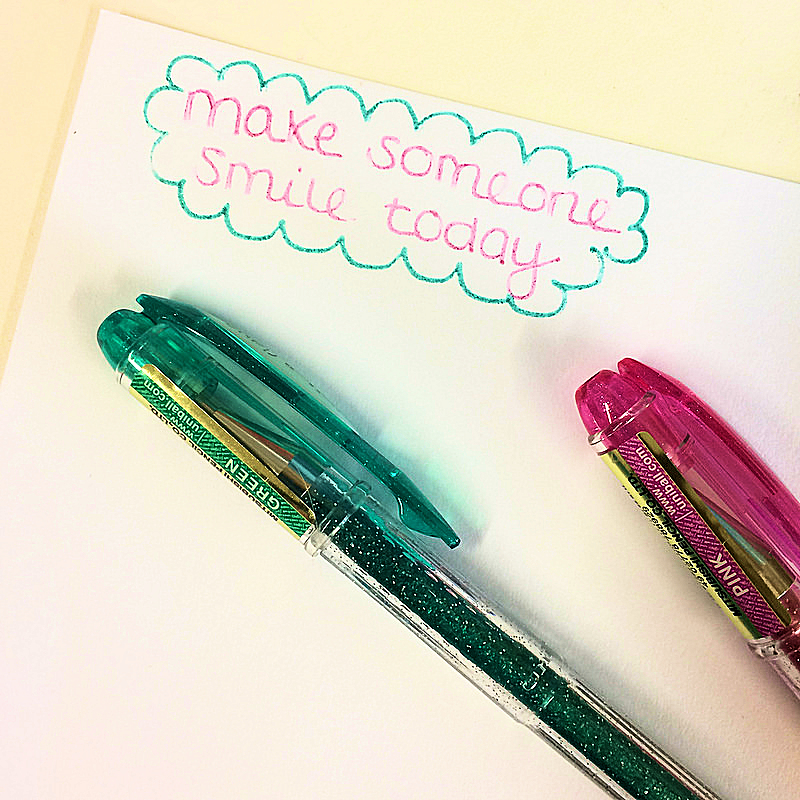 Then start to list some things that would make you happy.
This was my first. I like to challenge myself sometimes to make a stranger smile. It sounds odd, but it's a really good feeling. Taking the time to stop and chat to an elderly neighbour whilst walking the dog, asking the person at the till in the grocery store if they are having a good day or sometimes doing something random like popping flowers or something homebaked around to a friend for no reason. Making someone else happy is a really good feeling.
It's also important to only list the things that are achievable. For example I wouldn't list 'go out for a coffee with a friend'. I work really long hours and most of my friends work too, so it just wouldn't happen spontaneously. But instead I have noted lots of things that I can easily do that will take just a few minutes but would improve my day. Then cut them out.

Here are some ideas:
No matter the weather, get out for a walk

Pop on the kettle and grab a magazine for 10 minutes

Bake something yummy today

Bullet journal your 5 happiest memories

Allow yourself 20mins scrapbooking time

Have tea and cookies whilst you work

15 mins with your art journal

Tidy a stationery drawer
The last one sounds odd, but if you are like me, that kind of task is a joy and not a chore. So remember not to put things on there that you don't enjoy doing. Believe me…'tackle the ironing pile' will be going nowhere near my jar! It's just quick simple things. I have also duplicated some of mine like 'tea & cookies whilst I work'. You can also add other people to your notes. For example, my hubby also works from home, so one of mine is to make a cuppa and call him down for tea and cookies as a surprise. He works upstairs and I work downstairs. Neither of us take lunch breaks and just eat/drink at our desks. So this really would be a surprise for him and a treat for us.
So write things that are applicable to you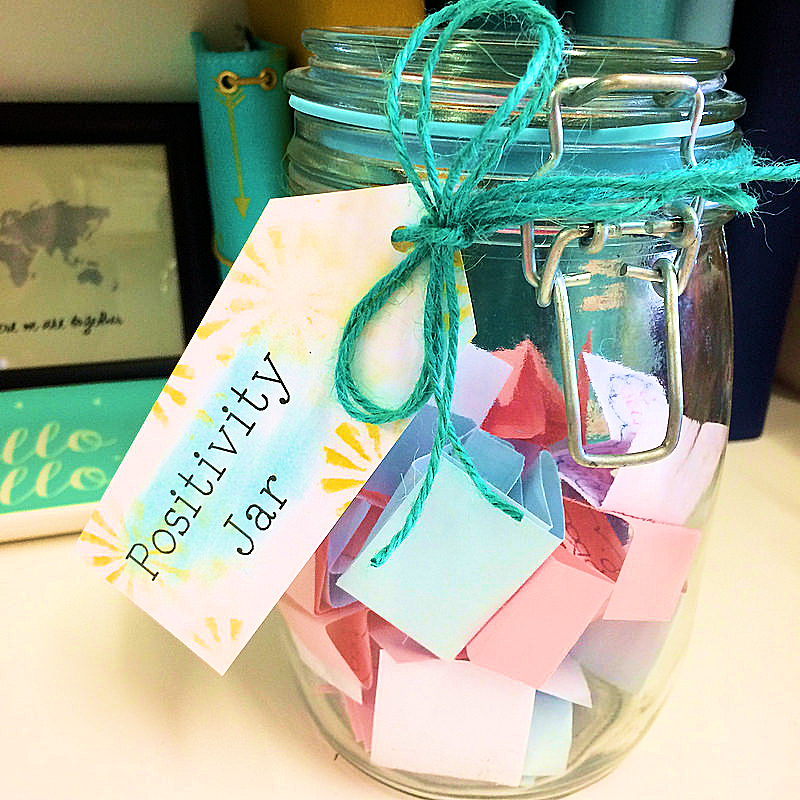 Then cut and fold up each one and pop them in your jar. I've used the string from this month's kit to tie around mine.
I'm looking forward to this new task. I think when I hit that afternoon lull, I shall be reaching for the jar from now on.
Do let me know if you give this ago. We have a private chat group on facebook here  for all to join. I'd love to see your jars and hear what you put on your notes.
Lets make January a super fun month and let's spread the positivity!!!