Matchbook Calendar with Vicki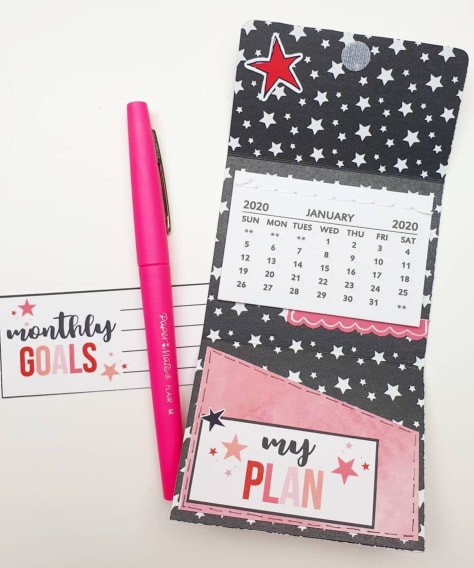 As part of my New Year plans to 'fill my cup back up' I've used the calendar tab from the 
You Are Amazing
 kit to make the cute little matchbook calendar to pop my monthly goals in.  They fold up small so are perfect for in your purse or bag.
I want to use it for making a quick note of things I can do/plan to take care of me on a monthly basis.  I'll keep all my notes in the pocket so I can look back on it at the end of the year and see what things helped me thrive this year!
To start I cut 2 strips of paper the same size. I stuck them together and scored two lines across the card.   The middle space was left big enough to fit the tab in and the other sides I just guessed so there was enough to food over and close.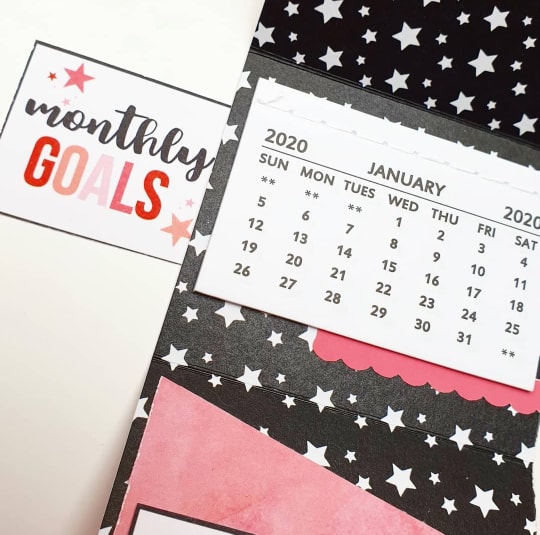 On the bottom section I added a small pocket and added some bits from the monthly goal sheets.  I used a velcro dot so that I can fold it up and it will stay closed but it's quick and easy to open when I need to!
I finished off with a few stickers!  I love all the strong positive word stickers in this kit!
Thanks
Vicki