Summer Journaling with Guest Designer Philippa
.
Hi everyone!
I'm thrilled to be able to share my second project with you using the gorgeous 'Endless Summer' kit here.
I have just returned from a mini break in Cornwall where I stayed with one of my lovely crafty friends. Together we enjoyed exploring such a picturesque part of the country that she now calls home. Inspired by Lisa's new You Tube Channel 'It's only paper', I thought it would be fun to make a journal of my trip…….
I loved the small piece of fabric include in the kit but I wasn't sure how to use it, then inspiration struck……! I started by backing the fabric with bondaweb to stop it fraying then I fussy cut the clouds and sun. I free cut the sail boat and waves and used a die for the seagulls. I wanted to create a scene for the front cover of the journal with a naive, folksy look so I pulled some hessian and linen scraps from my stash. I ironed on the various shapes then embellished with hand stitching using embroidery silks. I machined around the scene in black as I wanted to be able to fray the edges. I'm pleased with how it turned out.
.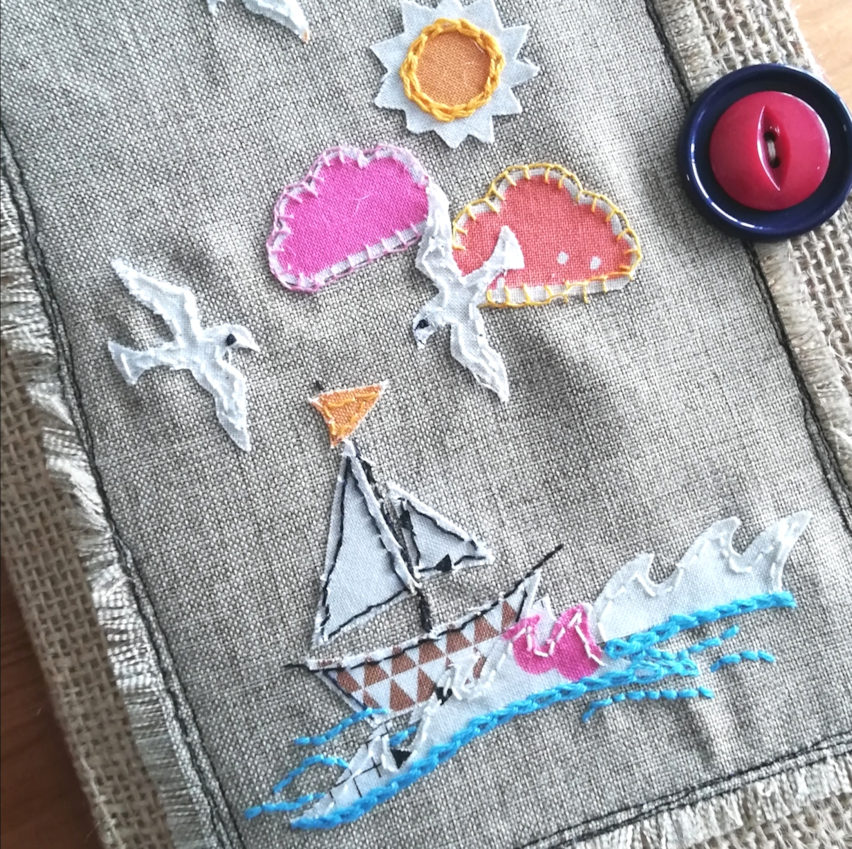 The book which is A5 size has heavy weight paper which I knew would be great if I chose to use mixed media. Using a pre-made book does have drawbacks but I worked with it!
I lined the inside front and back covers using card from the kit and added a pocket to the back inside cover to keep tickets and postcards.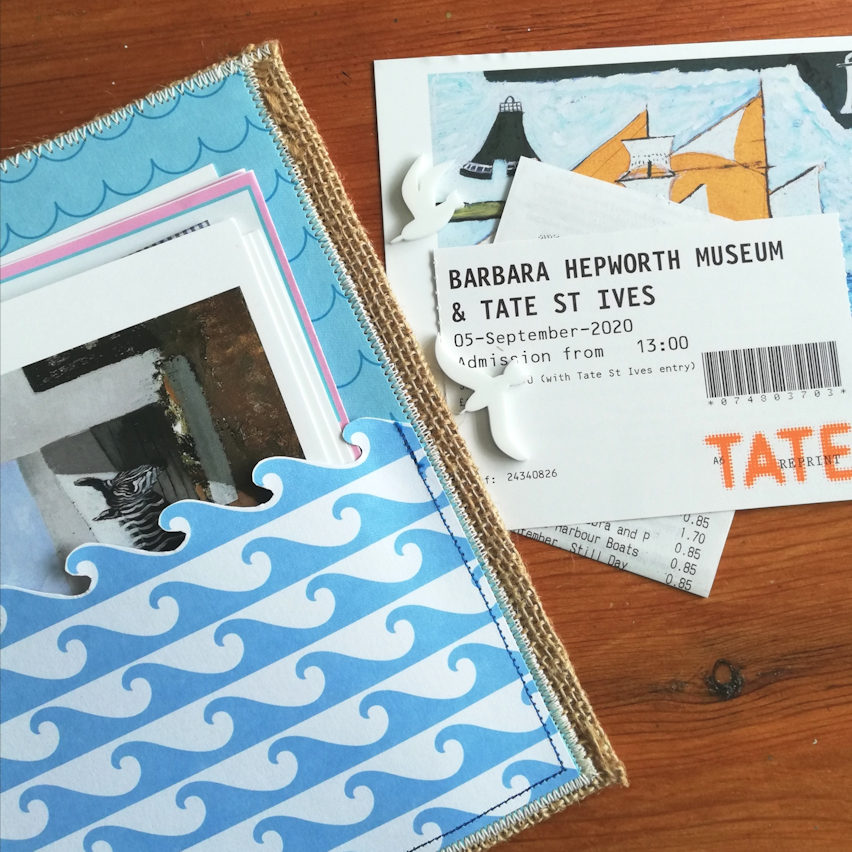 I made some banners for each of the days I would be away using a Bramble Fox exclusive die from Fox Dies Set 2 and card from the kit with added threads and embellishments. Sometimes when making 12×12 layouts I type my journalling but I decided that I'd hand write in this journal as I felt it was more suited to the style and look I wanted.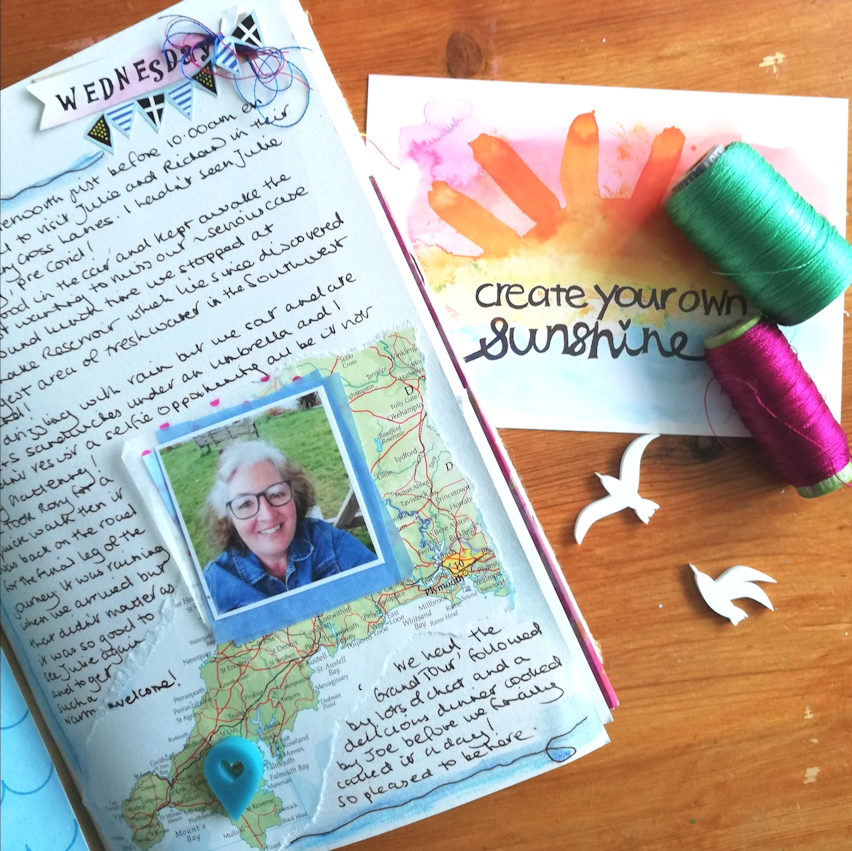 I used tissue, paper bag paper and card from the kit to back various photos as well as adding ephemera collected during my trip (postcards, tickets, business cards etc.). I've added some Bramble Fox perspextives but I glued them in once everything was finished just to make it easier when working on the pages.
I use watercolour paints and aqua pencils to add interest to my pages. I always use a black, waterproof, fineliner pen to avoid any accidents!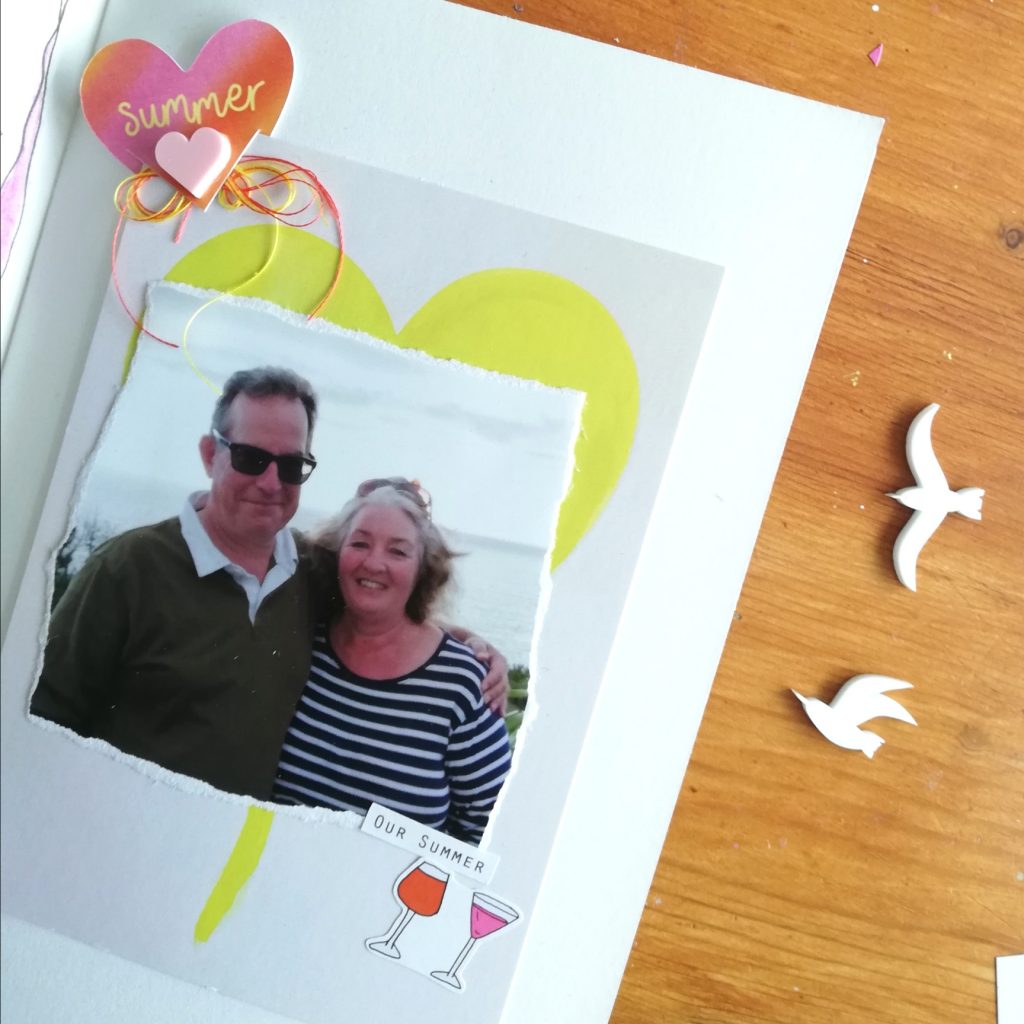 I guess it's a sort of junk journal which is a concept I like, a random mix of jottings and bits and pieces! A happy reminder of my mini break in Cornwall.
I hope you like it and that I might have inspired you to use a kit in this way. If you have any questions do please ask. I've loved guest designing for this Lollipop Box Club/ Bramble Fox collaboration.
Happy crafting
Philippa

 x