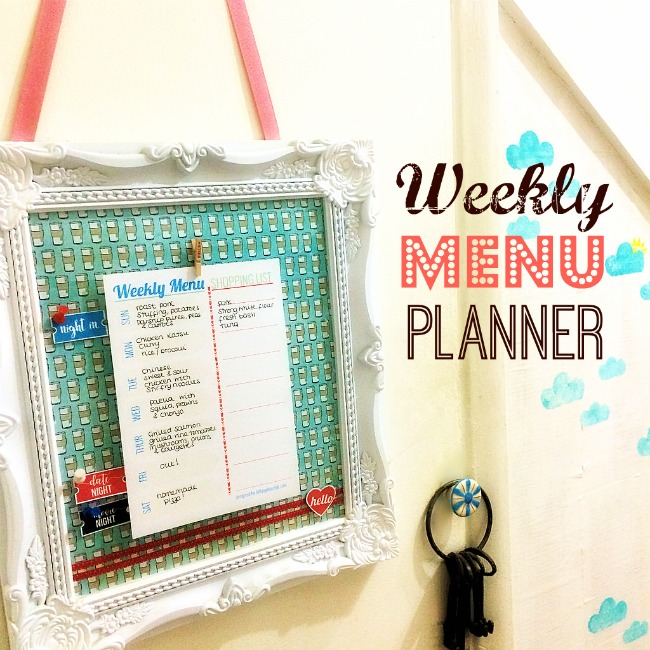 I have a spot of planning for you today. I do love some planning!!
I've created this board for my weekly menu. I have a menu in my planner which lives on my desk, but I really like to have one in the kitchen too. I like to be able to see it the night before so I can see if anything needs to come out of the freezer before I go to bed. Plus the kids like seeing what's for dinner before they head off to school in the mornings. The time when I get a "Yay" and a smile or a moan and groan as they head out the door. (Thankfully today was a "Yay")
We turned our understairs cupboard in to a larder a few years ago. Added good shelving and some drawers plus hanging space. It's so handy and such a good use of space. I love to cook and bake, so love to have spares of everything and I like to buy in bulk when I can. The larder is just before the kitchen, so I've hung this weekly planner on the larder door. As there's also space for a shopping list, this works so well for me.
Here's how I made it: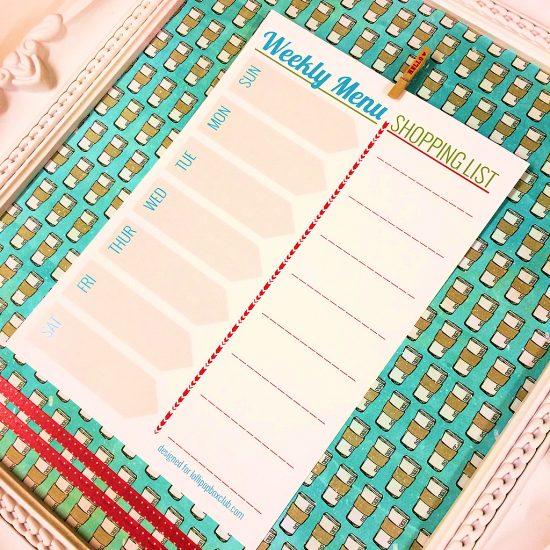 I bought the white frame from The Works. It's quite large (the paper inside is a slightly trimmed down 12×12". What I loved about the frame was the cork background. So under that gorgeous coffee cup paper it's cork.
If you have a frame that you love, you can buy a piece of cork board to go inside the frame. It's not expensive to buy or another option is to buy a cork board and paint the wooden frame. You can also pick these up pretty cheaply. The Works also often sell these.
I then picked out my paper to go on top of the cork. This one that I choose was in an older Cocoa Daisy Kit of mine, exclusive to Cocoa Daisy. You don't have to cover the cork though, you could leave it as it is.
The weekly menu sheet comes in this month's kit. Subscribers will also receive a code to download for free in their kits. For everyone else this is available to download here for £1.00. This way you can print off as many as you need. I will replace mine each week.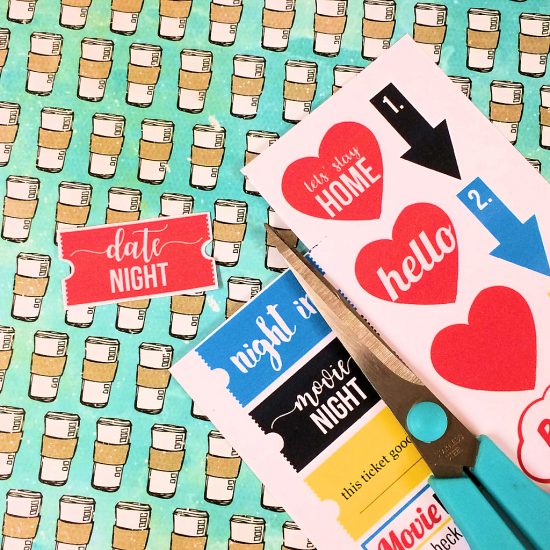 I've also used this month's embellishment postcard. This is also in the kit this month and will also be free for subscribers to download or £1.00 for everyone else to download here.
I've cut out some of the pieces to use on the board.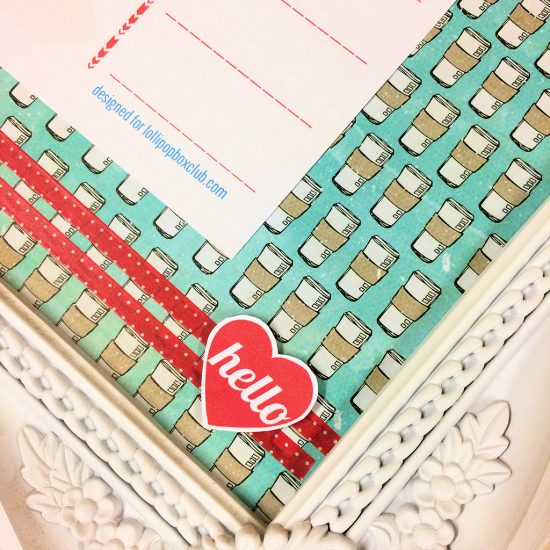 I've added some Washi tape from this months kit along the bottom and a heart from the postcard.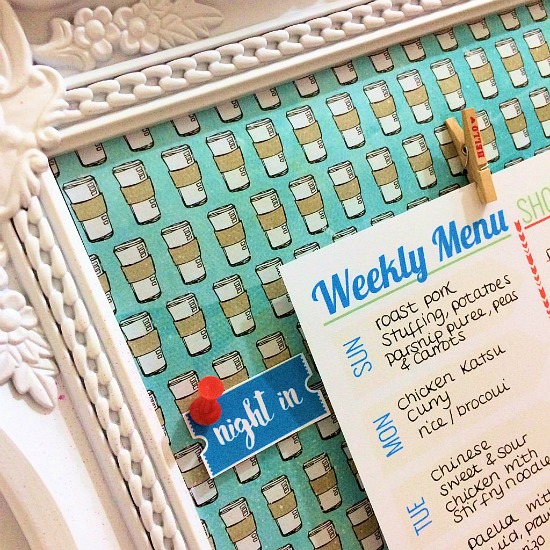 I've stuck one of the pegs from the kit at the top which holds my list in place. The little tickets that I've cut out are changed each week accordingly and stuck in place with pins in to the cork board.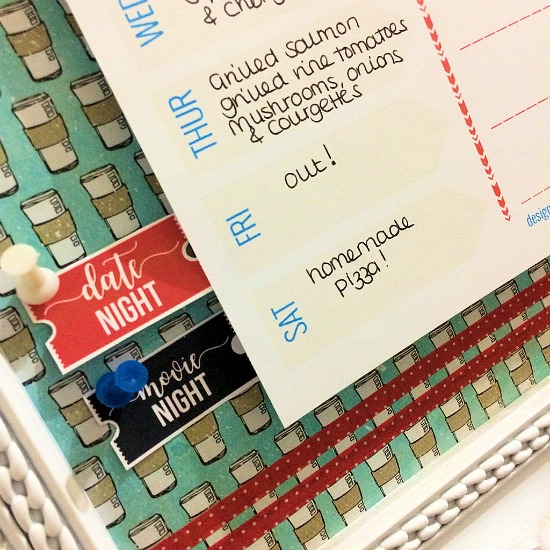 I like that I can move these around. It adds a little fun to the week.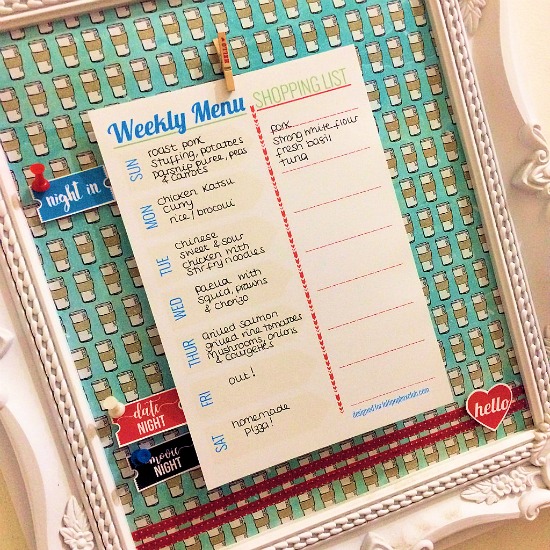 And that's the menu planner finished.
You could also add a loop of paper to hold a pen at the side or a piece of ribbon.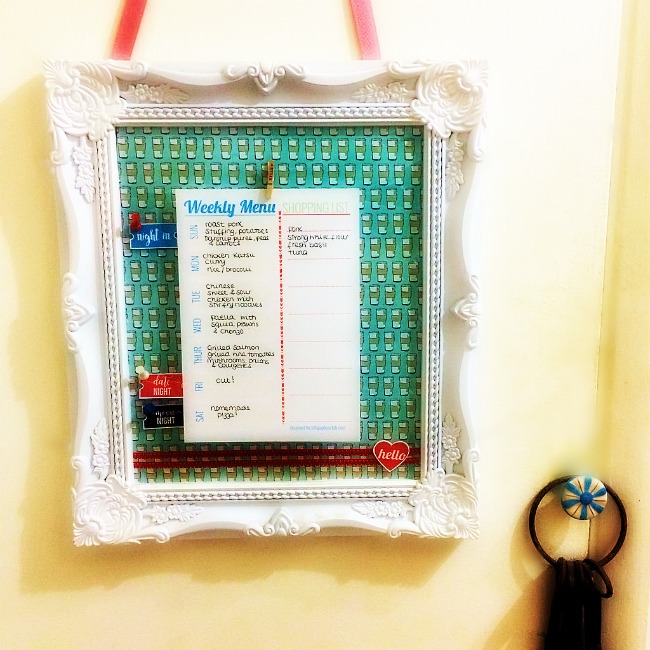 I've added some ribbon at the back of the frame so I could attach it to the door.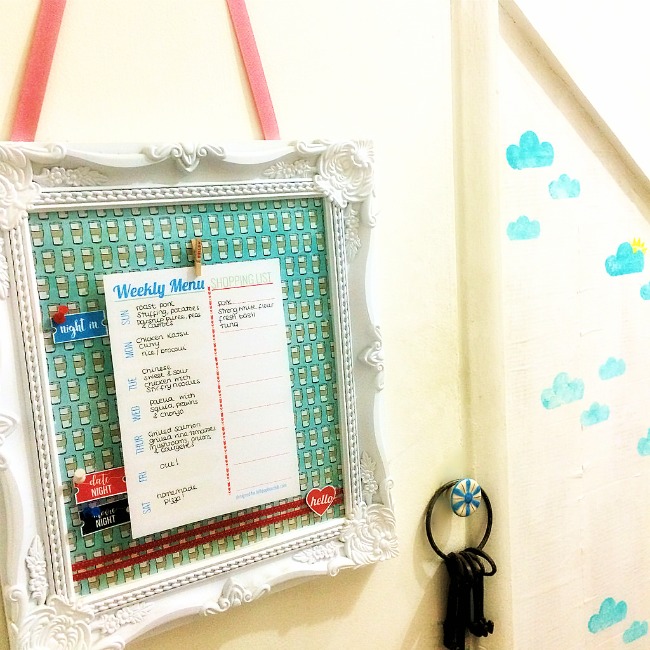 I'm really pleased with this new planner, plus it looks really pretty too.
I hope you feel inspired to plan and create. Having a weekly menu makes my life so much easier.
Have fun.
Lisa x