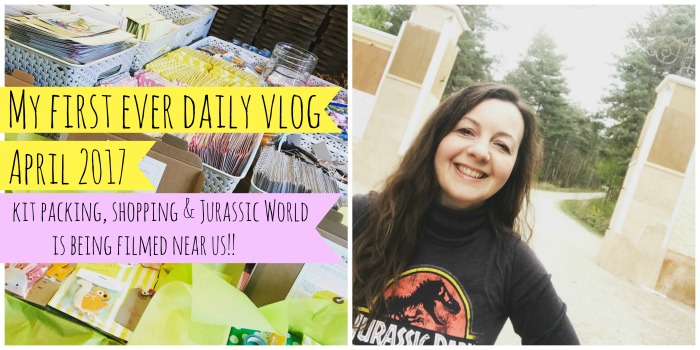 Hi there!!  Today I have an April kit update for you. Not only have I got a chatty update here, you can also watch my first ever daily vlog and actually see the end of kit packing. We also take a mini shopping trip and we found out just 2 miles away from us the next Jurassic World is being filmed, so we stopped off there for a nosey. You can watch the video here.
So back to April kit packing….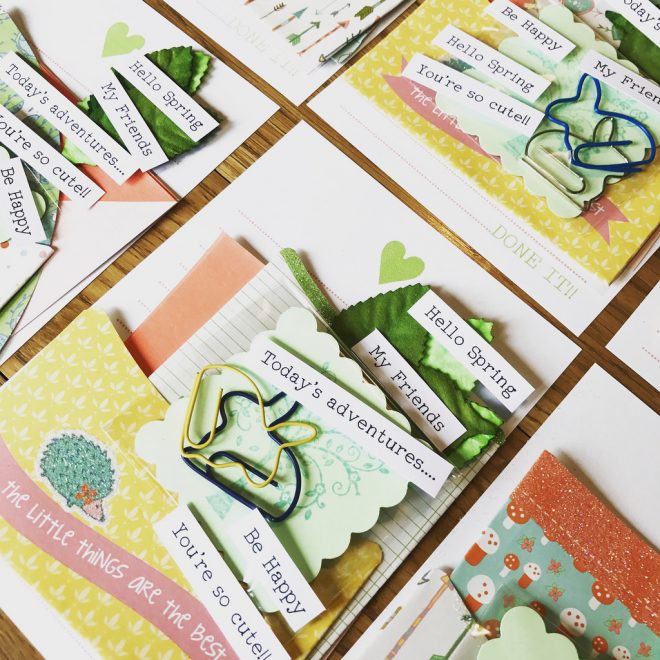 I started really early this month as I really wanted to be packed before Good Friday, but it just didn't happen. I worked 16-17hrs a day leading up to packing. Packing up all the little packages like these here.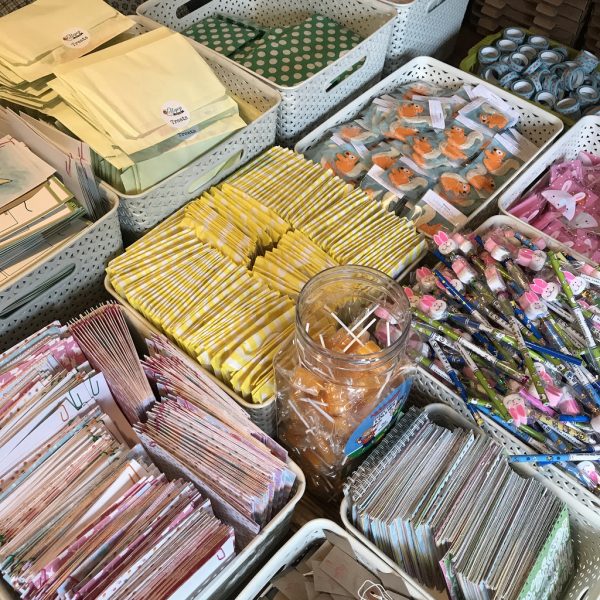 So I finally loaded up the packing table on Thursday morning , aka…our dining table as 1. the studio just isn't large/wide enough. I need a table that's really long and that I can walk all the way around and 2. I pack from about 6am until 11pm-midnight for the whole week and I wouldn't want to be stuck in the studio on my lonesome all that time. This way I still get some family time.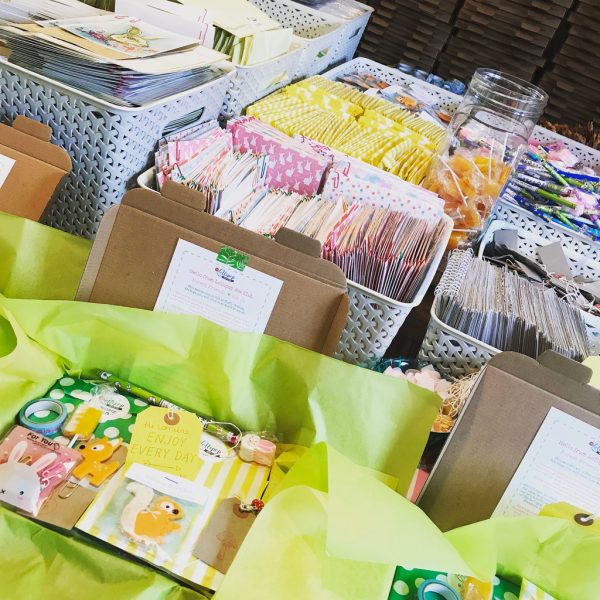 The packing table looked so pretty this month. So Spring themed!!

I did get up extra early on Good Friday and baked fresh cinnamon rolls for when the kids woke. I was feeling really guilty for working the whole time. They headed off out for the day then.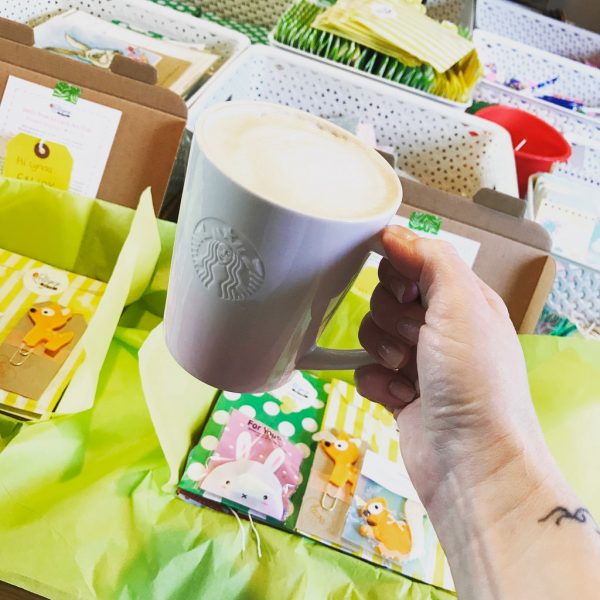 As always there was lots of lattes and I also got hooked on the new Netflix series '13 Reasons Why'. I'm only half way through. I also watched the 3 wives 1 husband programmes on C4. I like to watch stuff that I don't have to concentrate on. We (Ade and I) started watching a movie called 'Zodiac' about the Zodiac killer. We are only half way through and it's taken 3 attempts. I struggle with movies when packing.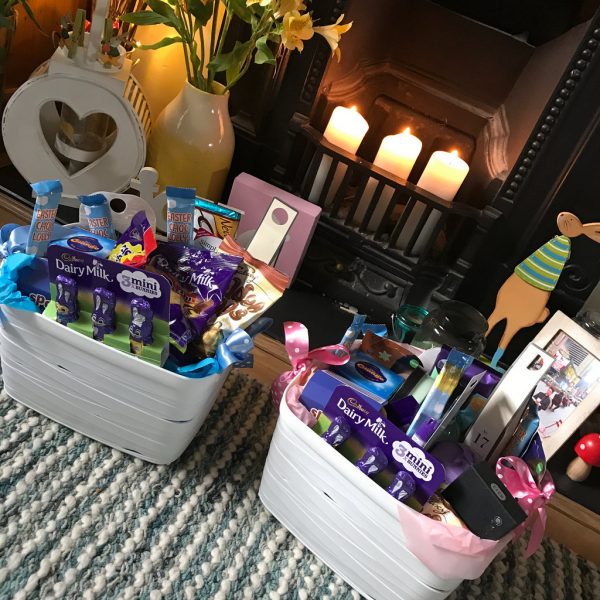 I went full steam ahead on Thursday, Friday and Saturday. Saturday all the international kits got sent.
Then Easter Sunday was here and I wanted to squeeze in some family time too. The kids slept in, so we got up really early to carry on packing. I always say 'we' as I stand at the table packing and Ade my hubby sits on the couch nearby taping up and stamping and labeling every box. You'd be surprised how time consuming that job alone is. He also assembles every box and sticks all the letters inside for me ready for me to pack.
When the teens finally woke, they had a mini egg hunt and as they are older now, I'd made these teen Easter baskets. I had so much fun filling these. Apart from the choccie treats, there were earphones, smellies, face packs, vanilla room reeds (cos all teen rooms need freshening!!), a footy strip for Louis' and some special smellies for hollie and a mini torch keyring as she passed her driving test last week. They loved their baskets!!
We did pop out for lunch (as we can't use the dining table when I'm kit packing) we just grabbed wings and fries at a local pub that we love and then we drove home, grabbed poppy-dog and headed to where we'd heard Jurassic World 2 was being filmed in the woods just 2 miles away. That was so much fun. We ended up walking for 3 miles and needed to bath Poppy when we got back. She was filthy!! Then kit packing resumed until the early hours again!!
Up early again on Monday morning to carry on packing. We took a break in the afternoon and grabbed a coffee and a mini shop in the mall nearby and stopped at the Jurassic World film location on the way back to add to the vlog.

Then we finally finished packing, labeling and ticking of the lists around 10pm. Yay!!!
The boxes were all shipped yesterday (Tuesday), so should start arriving from Thursday. I hope you will LOVE them!!  I love this month's theme and can't wait to see what you make with them. Have fun!! x