Lollipop Love – Meet Loraine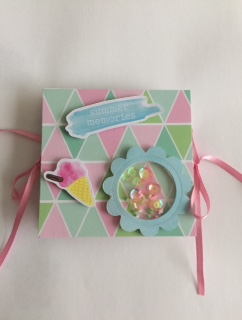 Hi!!  Today is the day where we celebrate our lovely subscribers and dedicate our blog to one of you.
Today I am handing the blog over to Loraine……
Loraine is one of our lovely chat group members and has kindly shared a project with us today.
"Hi my name is Loraine and I live with my husband in the tiny seaside town of Broadstairs on the Kent coast. We have three grown up children, two grandchildren, two step grandchildren and a very old cat and dog. I love colour and started with card making a few years ago but mainly I love to Scrapbook my photos and memories. I love seeing everyone's ideas in the chat group and I'm experimenting more with journaling. I was so surprised, very excited and very scared to do this post, this is my third box and I am just loving them. The August kit is perfect because we have the best ice-cream parlour here.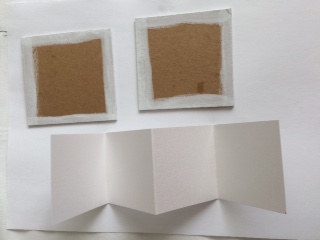 You will need 2 pieces of thick card or board mine measured 3 1/4 inches square and piece of card 10 inches x 2 1/2 folded into a concertina.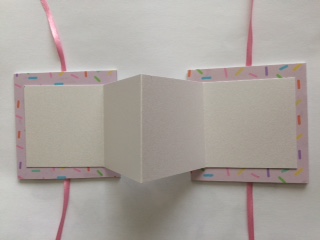 Place a length of ribbon across each square, secure and cover both sides with you paper.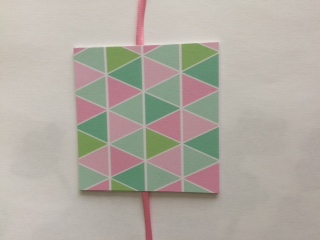 Attach the length of card to each square.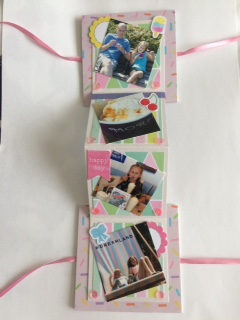 Then just decorate away, I've used photos but you could journal or put in quotes".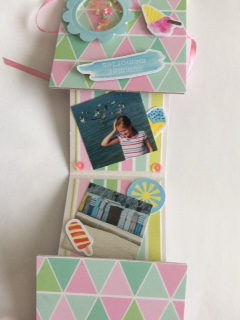 Thank you so so much to Loraine. This is such a sweet project. I love seeing how she used her August kit.
Please come and join us in our chat group here. We are so lucky, we have the most talented and inspirational members.
Have a great day!!