I have a treat for you today. Chocolate Sundae Cupcakes.
These are so yummy, a real special treat.
They are really simple, just a regular cupcake. I like to fill mine right up so they rise above the cases high. I also use muffin cases rather than cupcake cases as they are much larger.
Once dry, I whip up some double cream. I like to add some icing sugar to sweeten the fresh cream a little. I pipe it on to the top of the cupcake. Then drizzle some syrup over the top of the cream. I used some ready made caramel on these here, but you can use any type of syrup of ice cream topping. Then I grated some chocolate over the top, but you can use any type of cupcake sprinkles or coconut. Then finish with a cherry.
I also used the straw that comes in this month's kit. I cut it down and popped it in the top of each cake for decoration. I managed to get 3 pieces from one straw.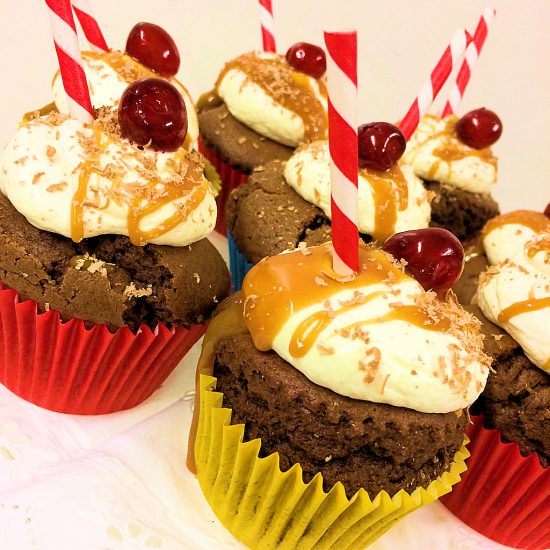 You can make any type of cupcake. This is my chocolate cupcake recipe that I've adapted over the years. We like it as it's really moist. Sometimes I find chocolate cupcakes can be a little dry.
( makes around 12 large cupcakes in muffin cases)
You need:
1 1/2 cups Self Raising Flour
6 Tbsp Cocoa Powder
3/4 Cup Caster Sugar
1 Cup Veg Oil
2 Tsp Baking Powder
3 Eggs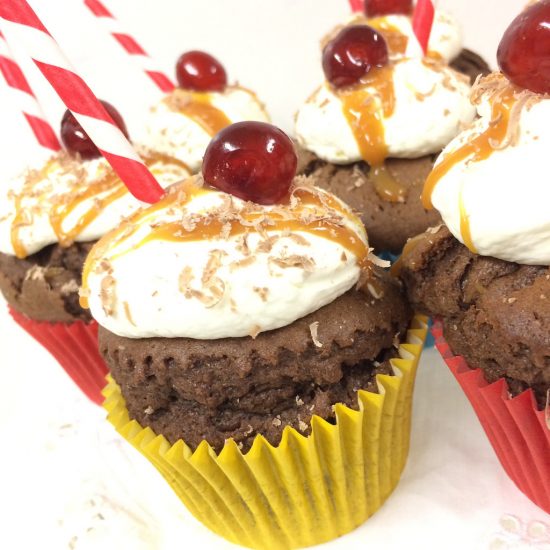 To Make:
Set oven to 170C/325F/Gas 3
Sift the flour, cocoa powder, baking powder and sugar together in a large bowl or mixer.
Add the veg oil and eggs and beat well. You want the consistency to be lovely and light and smooth.
Tip: If the batter is too wet and sloppy or oily looking add a little flour and a little milk and mix again
I like to use an ice cream scoop to transfer the batter in to the cases, so they are all filled the same. I fill to 3/4 of the way.
Then bake for about 20 minutes. The tops should feel firm and not too wobbly underneath.
Then once cool you can add your toppings.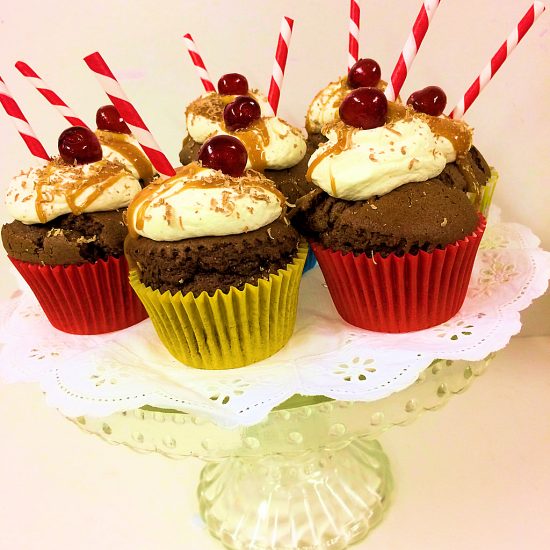 These are so much fun to make and so delicious.
You can really have fun with your cake and topping combinations.
Enjoy!!!